'Star Wars' Cameos: Where Are Prince William and Prince Harry in 'The Last Jedi?'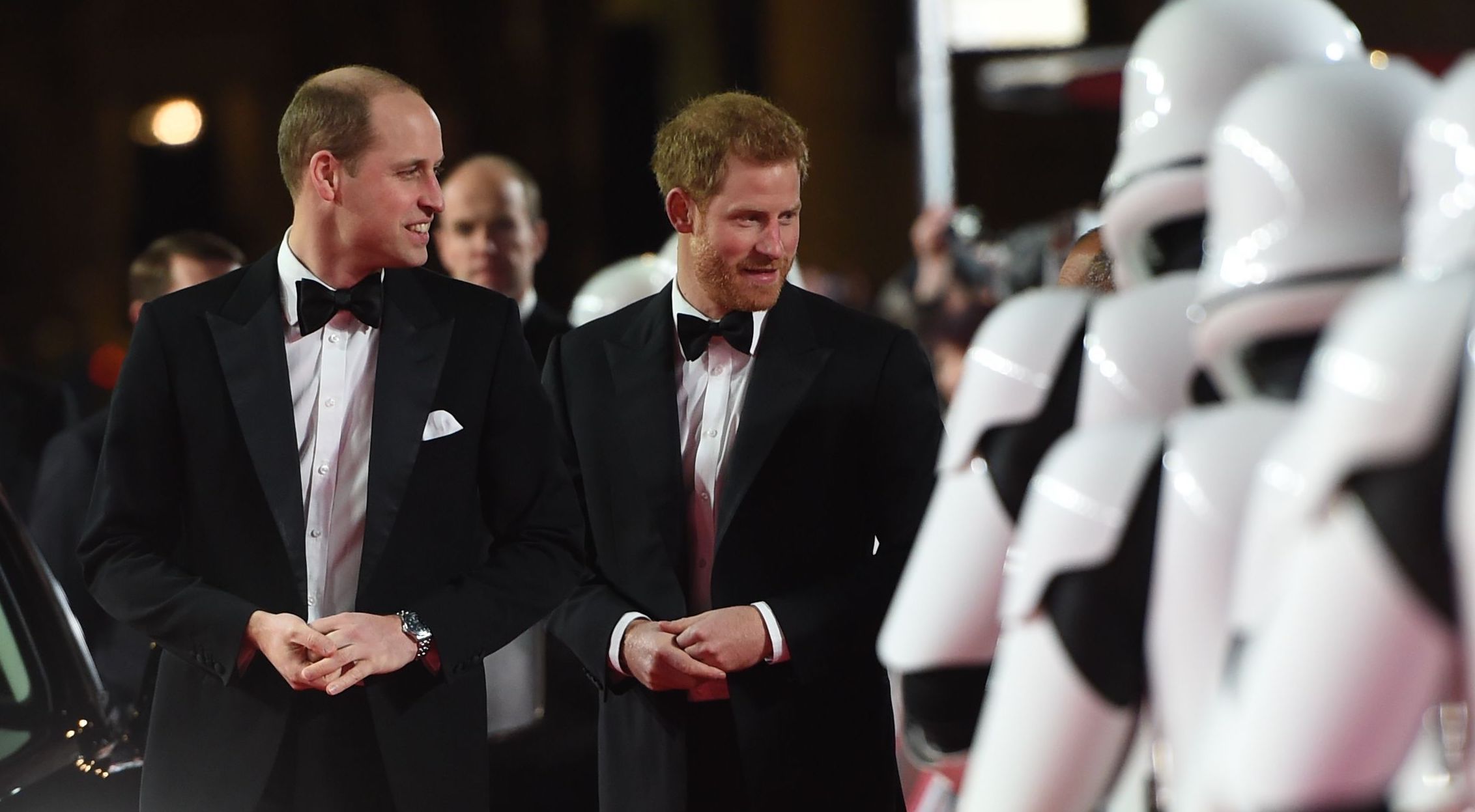 Apparently, there isn't room for two royal families in a galaxy far, far away.
Prince William and Prince Harry showed up to the Stars Wars: The Last Jedi European premiere in London Tuesday night and walked the red carpet with BB-8. Rumors about royal brothers' cameo in the upcoming Star Wars were confirmed by actor John Boyega last month, who told The Hollywood Reporter Prince William and Harry would appear as Stormtroopers in the film.
But unfortunately, as Boyega said on the ITV talk show This Morning on Wednesday, the royal family won't be making a Star Wars debut after all—Prince William and Harry's scene got cut by director Rian Johnson at the last minute.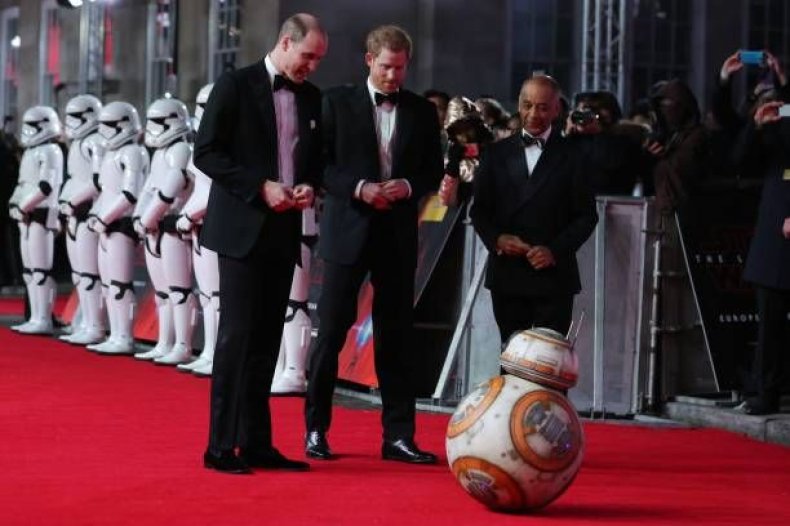 When host Phillip Schofield asked Boyega if Prince William and Prince Harry were Stormtroopers in the movie, Boyega replied, "Yeah they were, man. I'm sick of this, I'm sick of it! Yes, they were, OK?"
"They cut it out of the film," Boyega went on to explain. "I did personally apologize to them yesterday and said, 'Sorry you were cut out of the film.' Will was like, 'I guess I just need to work more on the skill.'" Boyega said he assured the prince he'd be alright. He's no Princess Leia, of course, but he does have a few things going for him.
The intended cameo was hardly a secret. The royal brothers stopped by the Last Jedi set back in April 2016, and the cast and crew couldn't resist the photo op. The official Kensington Palace Instagram even posted a photo of Harry embracing everyone's favorite Wookiee, Chewbacca.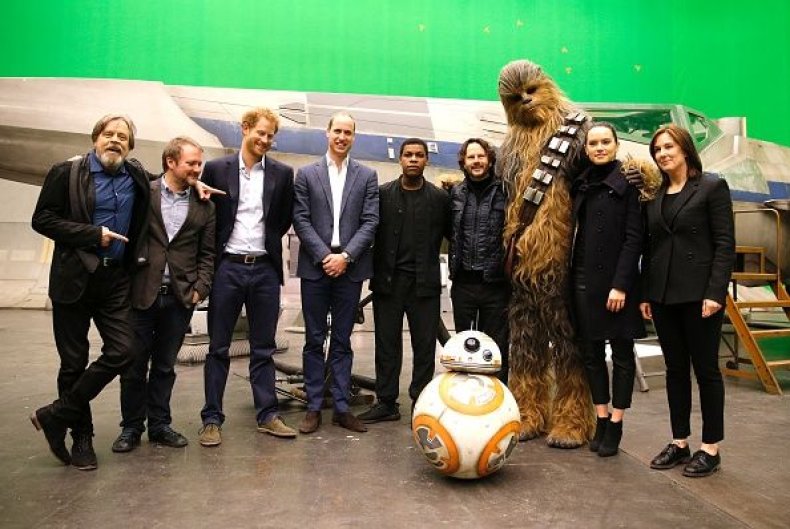 So no royal cameo, but there are a few other Star Wars cameos to watch out for. Tom Hardy is confirmed to be playing a Stormtrooper. Joseph Gordon-Levitt revealed he has a small role in the film, though did not reveal his character.
As for Princes William and Harry, they shouldn't take the cut too personally. Johnson said his original cut of The Last Jedi was "well over three hours," so clearly a lot of tough calls were made.
There's always the deleted scenes!