'Star Wars: The Last Jedi' Has Lowest Rotten Tomatoes Audience Score Since 'Attack of the Clones'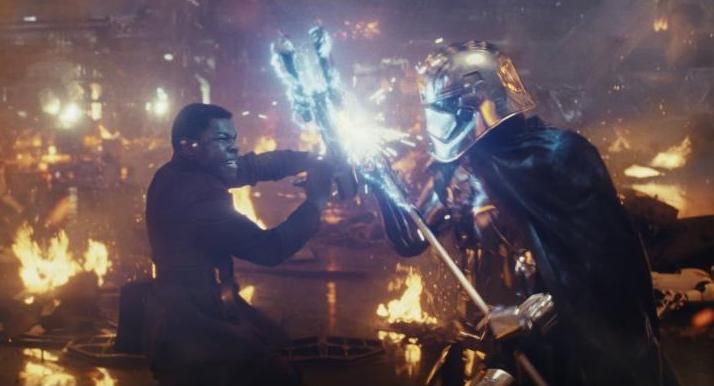 The Force was with Star Wars: The Last Jedi in the press and at the box office. Of "top critics" on the review aggregation site Rotten Tomatoes, 96 percent reviewed the film positively. And you can't argue with money—Episode VIII brought in $220 million in its opening weekend, second only to Star Wars: The Force Awakens for the all-time record.
Unfortunately, there's still one front where Rian Johnson's installment in the Star Wars saga is floundering: the fans.
After all the build-up to opening weekend, the reaction from audiences come Monday morning was mixed at best, and scathing at worst. The Last Jedi now sits at a 56 percent audience rating from 107,865 user ratings on Rotten Tomatoes—tying it with Episode II: The Attack of the Clones for the lowest audience-rated Star Wars film of all time.

Ironically, The Last Jedi's high "top critic" score on Rotten Tomatoes—96 percent positive—also makes it the highest-rated Star Wars film of all time, at least among the 49 top critics counted by the aggregation site. Overall, that gives the film the highest audience-critic gap of the franchise. The Force Awakens saw a much smaller gap, though skewed the same way: 93 percent positive reviews from critics, and 88 percent positive from audiences. (It should be noted the user ratings counted for The Forces Awakens were almost double that of those counted for The Last Jedi, at 224,235.)
The Rotten Tomatoes audience score should be taken with a grain of salt, though: It's only taking into account the kind of Star Wars fan who would run to Rotten Tomatoes immediately after seeing the film. (There's also a Facebook user who claims to have created "bot accounts" to rig the rating, though the validity of that claim is not known.)
CinemaScore, which polls viewers in-person as they leave the theater, gave The Last Jedi an "A."
Still, there's no denying that fans are divided between loving and hating the most recent adventure in a galaxy far, far away. Following opening night on Thursday, traditionalist fans blasted Johnson on Twitter for diverting too much from the spirit of the original film.
For Johnson's part, the writer/director said in an interview with Newsweek he feels happy with the fan response thus far.
"I'd say it's 90 percent, like, love, and 10 percent 'You ruined Star Wars, I want you to die,' which seems like a really good ratio," he said. "Star Wars fans are a passionate bunch, and whether it's positive or negative, they're gonna react really passionately."