Star Wars: The Six Films That Inspired Episode VIII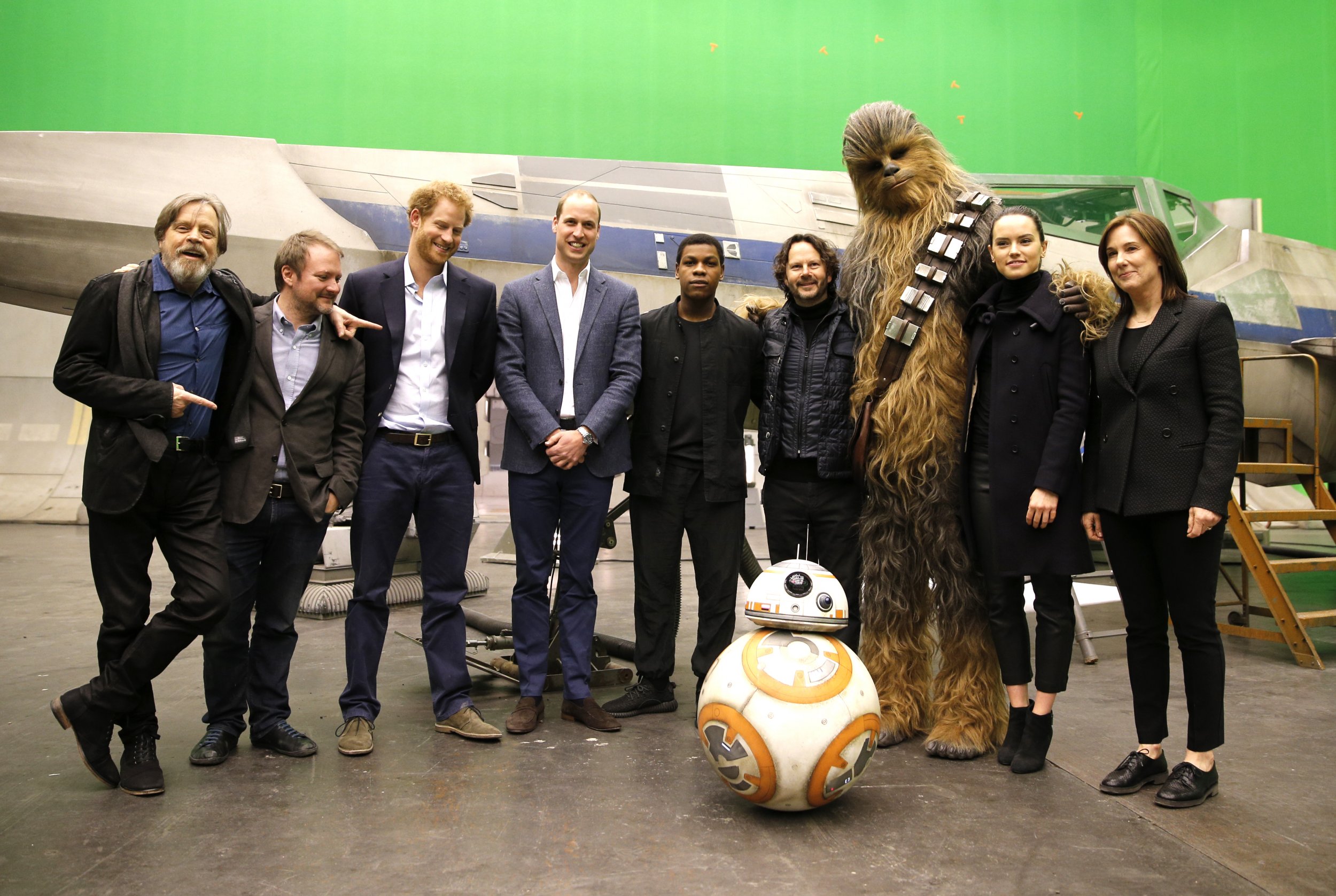 The filmmakers behind the upcoming Star Wars movie Episode VIII have revealed that six classic films made between 1939 and 1964 inspired the sequel.
Director Rian Johnson and Pablo Hidalgo, the creative executive at Lucasfilm, the production company behind the franchise, told fans at the Star Wars Celebration Europe convention in London that their inspiration comes from Gunga Din (1939), Sahara (1943), Twelve O'Clock High (1949), The Bridge on the River Kwai (1957), Letter Never Sent (1960) and Three Outlaw Samurai (1964).
A common theme appears to be classic wartime adventure stories, while the latter two are both set in desolate, unforgiving landscapes.
Episode VIII, which is currently untitled, is set for release in 2017, as is a similarly untitled standalone film about the Han Solo character, made famous by Harrison Ford. Another standalone movie, Rogue One: A Star Wars Story , is scheduled for release in December. The first trailer for Rogue One was released in April.
Johnson, who directed Brick (2005) , The Brothers Bloom (2008) and Looper (2012), has been compared favorably to Steven Spielberg by Kathleen Kennedy, president of Lucasfilm.
Kennedy, who has worked with Spielberg for decades, said: "Watching him on the set of Episode VIII , and I don't say this about many people, I think Rian moves the camera as well as Steven Spielberg. So you guys are in for a real treat."
Johnson, for his part, was cautious to reveal only a few details about Episode VIII, which finished production last week.
He did, however, reveal that it would start off right where The Force Awakens left off (spoilers follow), when Rey finds Luke Skywalker on an island on the ocean planet Ahch-too, filmed on Skellig Michael island, off the southwest coast of Ireland. Each previous Star Wars film has started with a time jump from its predecessor, a gap ranging from a few months to 30 years.
Johnson revealed why breaking with this precedent was crucial for the new film: "That was a really surreal thing to start things out. We started coming up with the story and I realized I wanted to, I didn't even really think about it, that we were going to end up breaking a longstanding Star Wars tradition, and for the first time, this movie is going to start where the last one left off…
"Because of the demands of the story, that's what it ended up being, which meant that we went back to Skellig, and we were only able to get a couple scenes of shooting there, and it was months before we started principal photography."
Johnson admitted being apprehensive about working with the cast members of the original trilogy, including Mark Hamill.
"It was an incredible experience on many different levels," he said. "You come into it with those deep feelings of deep nostalgia, but then you realize your responsibility ultimately is to get beyond that very quickly, and to tell a story that feels alive right now… The ultimate responsibility of it is to sit in front of Mark [Hamill], Luke Skywalker, and then have those feelings of 'I'm talking to Luke Skywalker this is kind of weird!' and then to get to know Mark and get to know him as an actor, and then get back into filmmaking and making a story the same way you do with any other film basically."
On the link between episodes VII and VIII, Johnson noted that the latter would take an in-depth look at the heroes and villains, and see where they stand emotionally following the tail end of their adventure in The Force Awakens.
He said: "There was that kind of feeling of, there was the big explosion of the first [film], and it ended up serving what the second film is in a very good way. The first film was this incredible explosion of adventure and excitement and sets up these characters, and then… it's very natural that the second film is where we start zooming in on the characters, and… getting to the heart of them, challenging them, pushing them deeper, and I think the actors were all very excited about that."