If you haven't had a pumpkin spice latte yet at Starbucks, Thursdays may be your best day to indulge.
The ubiquitous coffee chain has a special promotional offer on that particular day all month. Customers get buy one, get one free drinks after 12 p.m., with the offer valid once per week. The deal began September 7 and will continue September 14, 21 and 28.
The offer is not available to all customers, however. To claim the reward and save some money, individuals must be Starbucks Rewards members. Those who are not members can become one in a matter of seconds by visiting the Starbucks website or app and providing a full name and email address.
Once you are signed up, all you have to do to take advantage of the deal is log in to the app on Thursdays. A "ThursYays" coupon will appear and prompt the user to order as normal, either through the app itself or in person by presenting the coupon at checkout.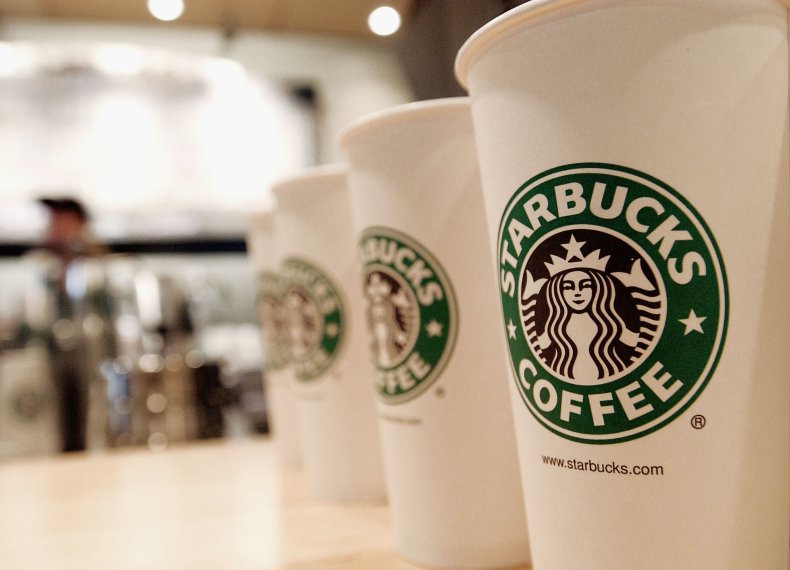 Starbucks has some familiar fall favorites available. Those who utilize the coupon can select from the following menu items: pumpkin spice latte, pumpkin cream cold brew, apple crisp oatmilk macchiato, iced apple crisp oatmilk shaken espresso and iced pumpkin cream chai tea latte.
The iced pumpkin cream chai tea latte and iced apple crisp oatmilk shaken espresso are new additions to the menu.
The ThursYays deal, which follows a similar deal on cold beverages that the chain advertised in the summer as "WinsDays," is valid at participating Starbucks locations in the U.S.
It cannot be combined with other discounts or applied to DoorDash, Uber Eats or Starbucks Delivers orders. Those who try to add pumpkin cream cold foam or other flavor modifiers to other drinks will not receive a discount.
The beverage must be of equal or lesser value to the first beverage you purchase or a maximum value of $10.
Newsweek reached out to Starbucks via email for comment.
Dunkin', a rival of Starbucks that offers its own version of a pumpkin spiced latte, started a fall promotion on September 6. It is offering Free Coffee Mondays, which include hot or cold drinks with the purchase of other items, on the following dates: September 18, September 25, October 2, October 9, October 16, October 23 and October 30.
The deal will also apply on September 29, which is National Coffee Day.