Starbucks Will Close Stores for a Day for Racial-Bias Training After Arrests
After two black men were arrested in a Starbucks for sitting in the cafe and not ordering anything, the CEO announced on Tuesday that 8,000 stores in May will close for a racial-bias education course.
In a statement from the company, Starbucks stores across the country will be closed on the afternoon of Tuesday, May 29. The training will be given to over 175,000 cafe employees across the country and will also be a required course for new employees.
"I've spent the last few days in Philadelphia with my leadership team listening to the community, learning what we did wrong and the steps we need to take to fix it," Starbucks CEO Kevin Johnson said. "While this is not limited to Starbucks, we're committed to being a part of the solution. Closing our stores for racial bias training is just one step in a journey that requires dedication from every level of our company and partnerships in our local communities."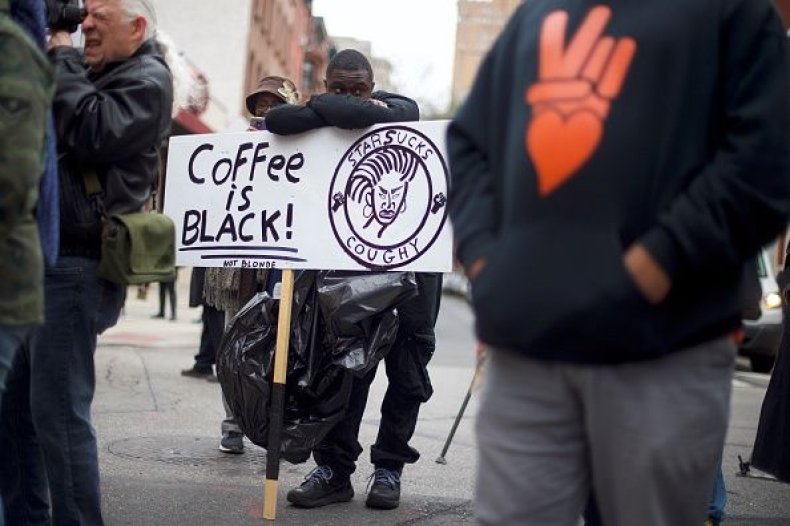 Johnson has said he has met with the two men on Monday. The CEO told ABC News on Monday that store managers will also go through training in an effort to fight "unconscious bias."
"Clearly, there's an opportunity for us to provide clarity and in addition to that I'd say there's training, more training that we're going to do with our store managers, not only around the guidelines but training around unconscious bias," Johnson told ABC News.
The new day of training comes just after the backlash the company received for a video went viral on social media of two black men being arrested in the store for not ordering anything. The manager of the Philadelphia cafe shop has said the men were "trespassing," but both men claimed they were waiting for a friend before they ordered anything.
The controversial video started the #BoycottStarbucks on Twitter and has sparked protests in front of the cafe. The manager of the Starbucks has been fired since the incident.