The growing unionization effort in Starbucks locations in the United States grew by another three stores Thursday and three more on Friday, as additional New York locations voted in favor of unionizing.
Two stores in Rochester voted 10-3 and 13-11 in favor of unionizing, and another store in Buffalo, the city where the effort began last year, voted 18-1 to unionize, as well. Three locations in Ithaca voted 19-1, 15-1 and 13-1 in favor of unionizing, the union announced in a Friday press release.
16 U.S. Starbucks locations have now unionized, and one store has voted against it. The unionization efforts of Starbucks and Amazon workers have seen significant conflict reported by the workers in recent months, with allegations of the firing of pro-union employees and other anti-union tactics.
"We are overjoyed. This is what it's all about. Partners truly becoming partners. Throughout this process there has been nothing I've come to appreciate more than every partner standing next to me, every partner so courageously advocating for themselves," Hayleigh Fagan, one of the Rochester organizers, said in a statement.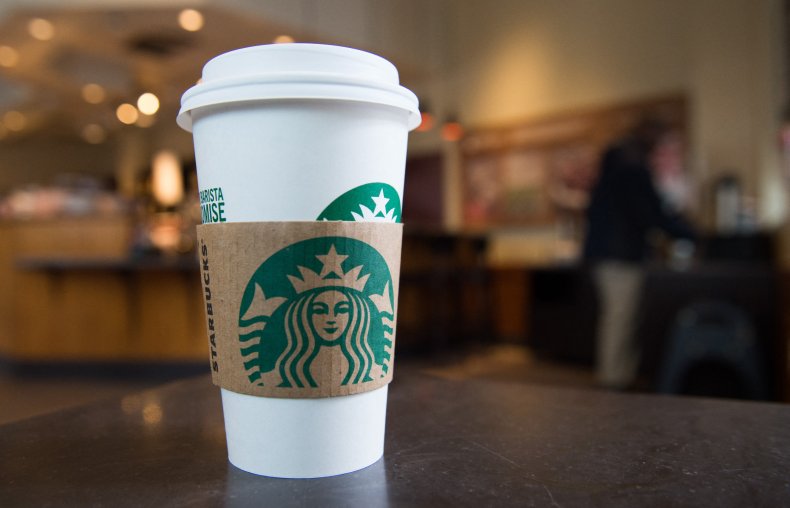 "I am so proud of every single partner that decided it was our time to have a say and actively took the chance to make that happen. It hasn't been easy, and it might not get easier right away, but it's worth it and we are so excited and proud to be your unionized Starbucks," she added.
Earlier this week, interim Starbucks CEO Howard Schultz officially returned to the company and was criticized for saying in a town hall event that companies across the U.S. were being "assaulted in many ways by the threat of unionization," More Perfect Union, a labor-focused media outlet, reported.
"We are listening and learning from the partners in these stores as we always do across the country," a Starbucks spokesperson said in a statement to Newsweek. "From the beginning, we've been clear in our belief that we are better together as partners, without a union between us, and that conviction has not changed."
The union also said that one of the Ithaca locations unsuccessfully tried to unionize two years ago, and several of the employees who still work at the location "learned from the experience and were able to organize a victorious union campaign at the store."
They also alleged more union-busting tactics from the company, as employees were allegedly given anti-union information in one-on-one meetings and faced threats of termination for violation of new policies.
Last week, the union scored its biggest victory yet as a flagship location in New York City, one of three "roasteries" in the country, voted 46-36 in favor of unionizing, which is the largest store of the 16 to vote in favor.
"I am so proud of all of the workers in Rochester and Buffalo today," Gary Bonadonna Jr., leader of the Workers United Rochester Regional Joint Board, said in the statement. "It makes me sick to think about the union-busting that these partners have gone through over the past few months, but despite all of that, they stood strong together and prevailed. We will continue to stand with Starbucks partners and hold this company accountable for their actions in the court of law and in the court of public opinion."
The union said that in addition to the 17 stores that have voted on whether to unionize, at least 180 locations across 29 states have filed union petitions.
Update 4/8/22, 5:30 p.m. ET: This story has been updated to reflect that three more Starbucks locations in New York voted to unionize, and a new headline.
Update 4/7/22, 5:25 p.m. ET: This story has been updated with additional information.
Update 4/7/22, 4:40 p.m. ET: This story has been updated with additional information and background.