Starbucks and Volvo Partner for Caffeine and Electric Vehicle Fill-ups
Starbucks and Volvo are partnering to make electric vehicle (EV) road trip coffee stops more convenient, Volvo said on Wednesday. The two companies are creating the first open, public charging network at the java shop, with a pilot installation of "as many as 60 ChargePoint DC fast chargers at up to 15 stores."
The stores will all be along the 1,350-mile route from Seattle to Denver and construction will begin this summer. Volvo says that the plan is to put a network about every 100 miles, "well within the battery range of most electric vehicles."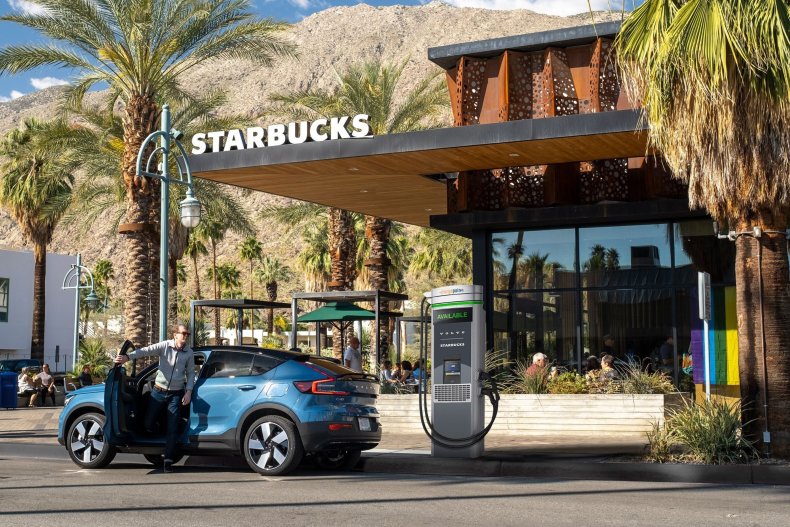 This is just a fraction of the more than 15,000 Starbucks in operation currently in the United States, most of which are now open for indoor dining after being drive-thru and carryout only during the pandemic. Each location bases its decisions on the rules of the locality.
"We have developed adaptable store and digital protocols and experiences that we can dial up or down in accordance with health official guidance, ensuring our stores can operate safely," Meg Lagesse, Starbucks representative, told Newsweek. "Our store partners are equipped with the tools and resources they need to adjust their stores operations and procedures, making decisions based on the facts and science."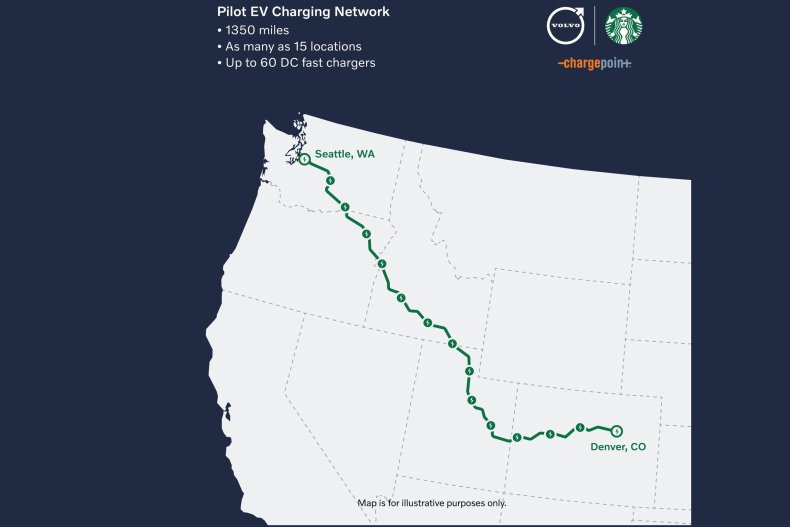 Volvo currently has seven plug-in models in its lineup, two of which (C40 Recharge and XC40 Recharge) are all electric. The plug-in hybrids, which just received a boost in range, include the XC90 and XC60 Recharge SUVs, S90 and S60 Recharge sedans and the V60 Recharge wagon.
The C40 Recharge, Volvo says, can go from a 20 percent charge to 90 percent in 40 minutes on one of those DC fast chargers, depending on outdoor temperatures and battery conditions. The C40 will cover an EPA-rated 226 miles on a charge.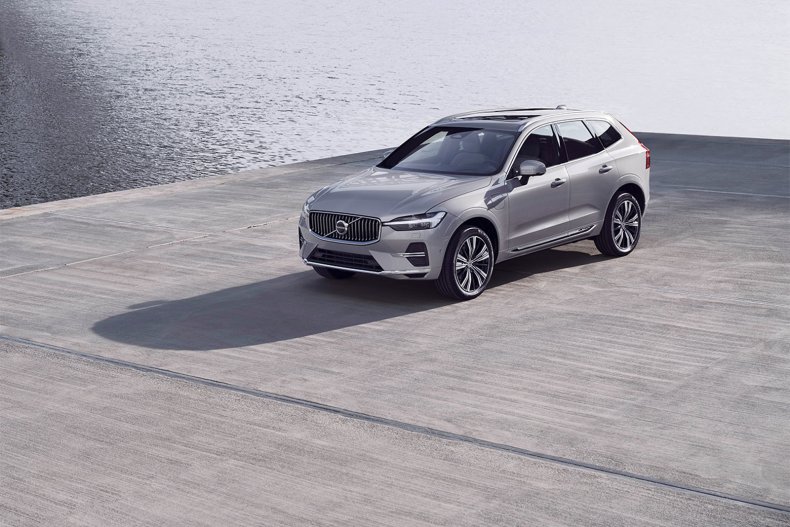 Users can download the ChargePoint app to use the service. Those with Recharge models and the Google embedded option can use the ChargePoint app right from their car to find a location and pay once they're signed up with a credit card.
Volvo says that while all EV drivers can use the chargers, Recharge owners will get a preferential rate or no charge at all, though it won't share specifics on that until closer a later date.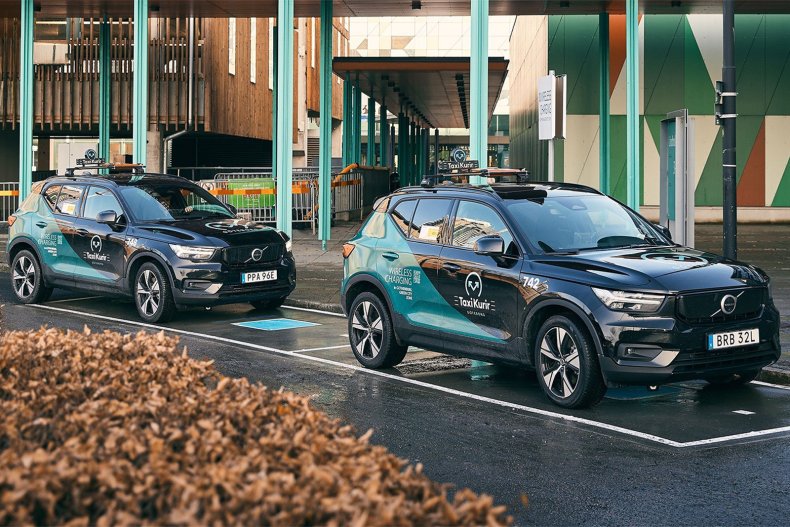 Even though charging on the road will only be a small bit of the EV ownership experience, buyers are still concerned. Deals like this will ease that anxiety.
"All indications are so far that EV owners will do most of their charging at home, and only charge on the road as needed. But exactly how and where to place on-the-go chargers is more art than science, especially as EVs accounted for only about 3% of US registrations in 2021, meaning that there isn't yet critical demand in most areas enough for EV chargers to yet be a profitable business," Stephanie Brinley, principal analyst, S&P Global Mobility told Newsweek.
"So far, the solutions have largely been patchwork," said Brinley. "This program should explore for all three partners whether EV owners might work this solution into their ownership experience and how."