China Says SpaceX Could Give U.S. Military Head-Start on Battlefield
A Chinese military news outlet has expressed concern over SpaceX's Starlink satellite internet network because of alleged strategic benefits it could provide to the U.S. military.
The concerns were outlined in an article published last week by China Military Online, the official English-language news website of the Chinese Armed Forces.
The article states that SpaceX has an ambition to use the Starlink satellite internet service "for military purposes" and that this should "put the international community on high alert."
It goes on to state that Starlink "claims to be a civilian program" but that SpaceX has cooperated with the U.S. military to test how well Starlink satellites could connect with military aircraft and to see whether Starlink could transmit data across military networks.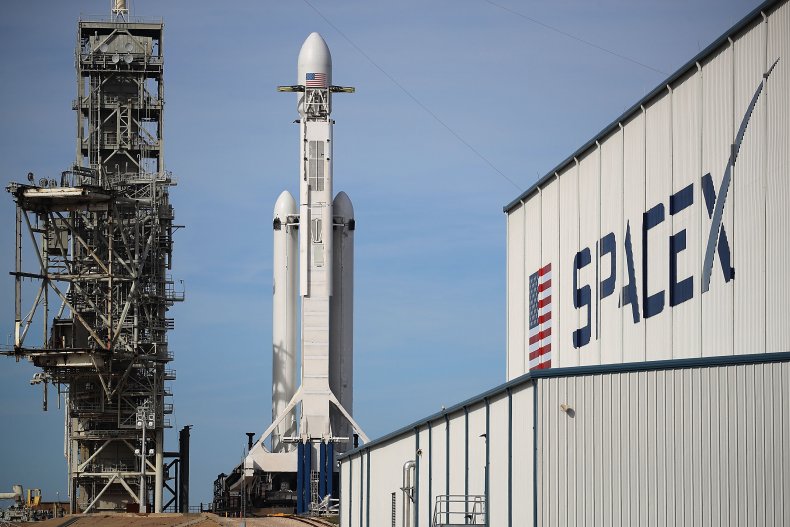 It is true that SpaceX has been working with the U.S. military with Starlink. In a Federal Communications Commission filing seen by CNBC in March, the company said it was undertaking test activities with the federal government to "demonstrate the ability to transmit to and receive information from two stationary ground sites and one airborne aircraft at one location, and would add to these limited testing from a moving vehicle on the ground."
In addition, the U.S. Army said in February that it was using Starlink to "provide tactical network speeds of up to 70 megabits per second" with reduced lag time compared to military satellite communication.
China Military Online also voiced concern about the sheer number of Starlink satellites that are planned to be in orbit—up to 42,000. "SpaceX is undertaking an enclosure movement in space to take a vantage position and monopolize strategic resources," the article read.
Newsweek contacted SpaceX for comment but had not received a response at the time of writing.
The China Military Online article was published a couple of weeks after SpaceX launched a batch of 53 satellites on April 21 and just one day before another batch of 53 were launched on May 6. This brought the total number of functioning Starlink satellites in orbit to over 2,100 according to SpaceFlightNow.
Even back in December 2021, satellite data company CelesTrak stated that Starlink accounted for more than a third of all active satellites in orbit.
It's not the first time that Starlink's military links have been highlighted recently. Elon Musk, CEO of SpaceX, recently joked about dying "in mysterious circumstances" after claiming he'd been threatened by Russia's Roscosmos space agency boss Dmitry Rogozin because of Starlink's presence in Ukraine.
According to Musk, Rogozin accused him of being involved in supplying what the Russian called "the fascist forces in Ukraine" with "military communication equipment" and would be "held accountable like an adult."
Musk announced that Starlink had been made active in Ukraine on February 26, just a couple of days after Russia launched its widely condemned military invasion of the country. Foreign Policy magazine described the service as an information lifeline and reported that Ukraine's military had used it to connect to drones that have knocked out Russian tanks.