President Donald Trump's arms control envoy has said Russia has rejected several U.S. offers for New START arms control treaty talks, suggesting Moscow is looking to the incoming Biden administration to make progress on the deal which expires in February.
The comment by Marshall Billingslea came as Moscow pushes for a restart to talks on the bilateral deal signed in 2010 by the Obama administration
Arms control groups fear the lapse of the treaty, which limits which strategic nuclear warheads, missiles, and bombers both countries can deploy, could trigger a new nuclear arms race.
Russian President Vladimir Putin has called for an unconditional five-year extension but negotiations stalled in October. Moscow at one point proposed a one-year extension and a strategic and tactical warhead freeze, also for one year. However, there was an impasse after Washington demanded strict verification measures, which Moscow opposed.
Billingslea responded to a tweet from the Putin's office which suggested that the U.S. was reluctant to kickstart negotiations. "The New START will expire in February. We are ready to continue dialogue with the US, but for that our partners need to respond," the Kremlin account tweeted.
But Billingslea said the U.S. was ready for talks now: "We already responded, repeatedly. 5 times we offered, incl. in writing, to meet to finalize the freeze/extension deal to which Putin agreed," he tweeted.
"All we need to do is define what we are freezing, the cap level & start verification talks," Billingslea added.
Daryl Kimball, head of the advocacy group the Arms Control Association told Reuters that Billingslea's response signalled there would be no further talks until Biden takes power and that the Kremlin tweet "was aimed at Biden."
Putin's comments during his annual news conference on Thursday showed how he is eyeing the incoming U.S. administration to strike a deal.
Although Putin blamed the U.S. for the new arms race and for forcing Moscow to develop hypersonic weapons, he did express optimism that he could work with Biden.
"I know that the newly elected President, Mr. Biden, said that, well, it sounded like... a readiness to continue the dialogue, to preserve this fundamental document," Putin said.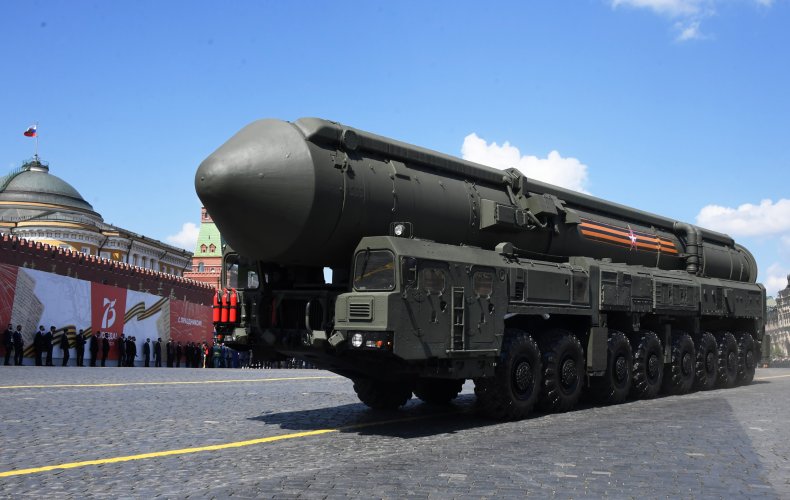 Tony Blinken, Biden's nominee to be secretary of state suggested Biden backed a five-year extension, The New York Times reported, although Reuters reported that the president's advisers may be pushing for a shorter period, such as one or two years. Both sides will have just 16 days between Inauguration Day and the treaty's expiration on February 5, 2021, to come to an agreement.
Former national security adviser John Bolton, who was fired by Trump, said in a video conference with the Henry Jackson Society that the new START "will be a test of Biden to see if he can get beyond the Russia collusion rhetoric of the Democrats for four years and really strategically think in politico-military terms," of how to protect the U.S. against Russia.
The graphic below from Statista outlines President Vladimir Putin's time in power.