Stassi Schroeder has been educating herself about systemic racism. The former Vanderpump Rules star appeared on Tamron Hall's show on Thursday for her first live interview since being ousted from the Bravo show. The reality star appeared via Zoom to chat with Hall.
Since her firing, she educated herself more about Black history, and wants to move forward. "I now know how to speak for Black Live Matter as opposed to All Lives Matter."
"I want to be a better. I'm pregnant, and want my daughter to be proud of me. I want to be part of the solution. I've been part of the problem for years now, and I recognize that." She also said she needed to be a victim of cancel culture in order to learn about her actions.
She also addressed a photo she posted in 2018, where she posed in a look she called "Nazi Chic," which she corrected to "Elsa from Indiana Jones chic" (who was a Nazi in Indiana Jones and the Last Crusade).
"What is chic about Nazi chic?" Hall asked Schroeder.
Schroeder said she was embarrassed of the photo, which was taken down by social media. "It was a poor joke amongst me and my friend. It was so wrong," she admitted. Schroeder noted how she grew up privileged, and felt that she should have been better educated about what this type of picture would mean. "It is absolutely my fault that I didn't know better."
Hall was surprised to find out that Schroeder didn't realize the impact of the Holocaust and the Nazis.
"I was so used to making jokes at other people's expenses," Schroeder admitted.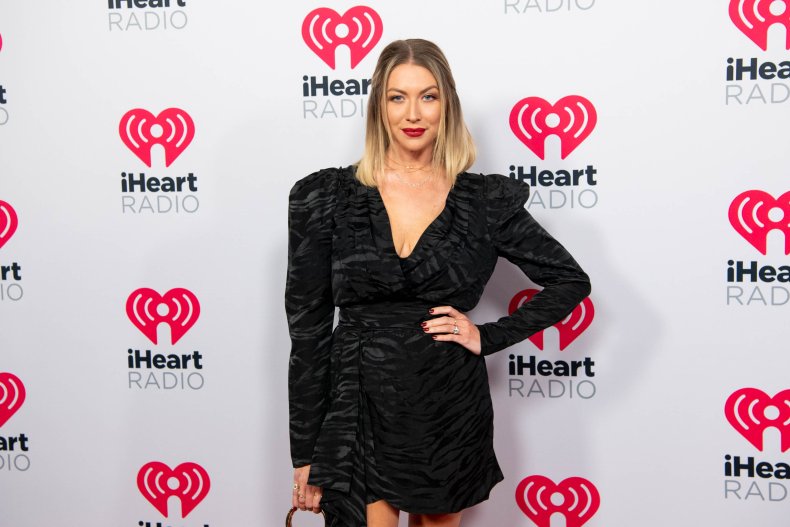 Schroeder also spoke about the insensitive comments she made on her "Oscars So White" comments on podcast. "I look back on that podcast and am so embarrassed that I even had those thoughts," Schroeder reflected. "I was basically a Karen who said what about all lives matter?"
In June, Schroeder and Kristen Doute were both fired from the Bravo reality show after VPR cast member Faith Stowers publicly accused them of racism. During an Instagram Live at the time, Stowers claimed that in 2018, Schroeder and Doute reported her for a crime she wasn't involved with. Schroeder and Doute were responding to a Daily Mail article about a Black woman who was accused of theft.
After the allegations went viral, Schroeder apologized for her actions.
"Racially insensitive comments from my past have resurfaced. It is important that I continue to take accountability for what I have said and done, while pushing myself to do better. I have grown significantly from the person I was then, and I am still filled with remorse and regret for the hurt I caused," she said in a statement on June 7.
However, amid the cultural conversations about systemic racism and inequality, Bravo did some reorganizing of their cast, giving Schroeder and Doute the boot.
Since then, Schroeder announced in June that she is expecting a baby girl with fiance Beau Clark.