Why Did 'Vanderpump Rules' Fire Stassi Schroeder and Kristen Doute?
Stassi Schroeder and Kristen Doute are out. On June 9, Bravo revealed that the reality stars have been booted from Vanderpump Rules. The network's announcement comes a week after another member of the Vanderpump cast, Faith Stowers, publicly accused Schroeder and Doute of racist actions against her.
According to a statement from Bravo, "Bravo and Evolution Media confirmed today that Stassi Schroeder, Kristen Doute, Max Boyens and Brett Caprioni will not be returning to Vanderpump Rules."
Bowens and Caprioni were previously booted from the reality series when past racist tweets from each of them resurfaced in January, after the eighth season of the show premiered.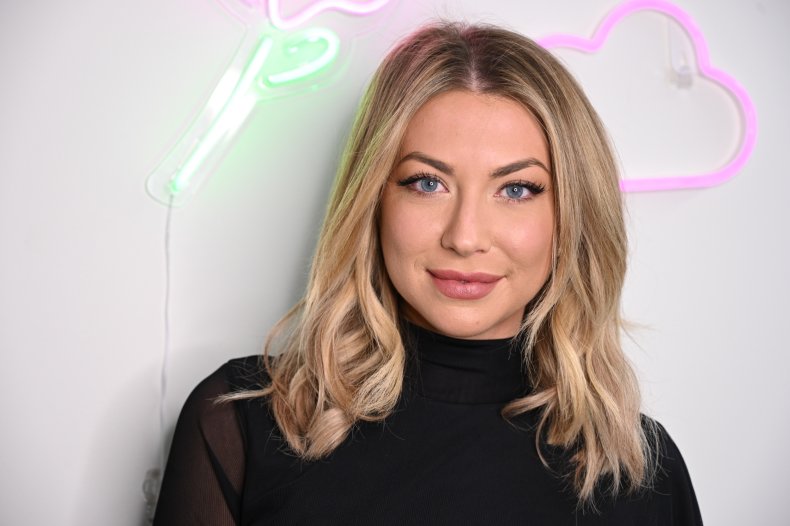 On June 2, via Instagram Live, Stowers alleged that back in 2018, Schroeder and Doute reported her for a crime she wasn't involved with. According to Stowers, they were responding to an article in the Daily Mail about a black woman who was wanted for theft.
"There was this article on Daily Mail where there was an African-American lady," Stowers recalled on Instagram Live. "It was a weird photo, so she looked very light-skinned and had these different, weird tattoos. They showcased her, and I guess this woman was robbing people. And they called the cops and said it was me. This is like, a true story. I heard this from actually Stassi during an interview."
As noted by Variety, Schroeder actually acknowledged calling the police during a 2018 episode of the B**ch Bible podcast. Doute, meanwhile, tweeted out a link to an article about the crime back then, writing, "hey tweeties, doesn't this ex #pumprules thief look familiar? someone put her on mtv & gave her a platform for press. I didn't wanna go there but I'm going there."
After the story went viral following Stowers' Instagram Live chat, Schroeder and Doute publicly apologized. Schroeder was also dropped by her publicist, talent agency and numerous endorsements amid the controversy, according to Variety.
"Racially insensitive comments from my past have resurfaced. It is important that I continue to take accountability for what I have said and done, while pushing myself to do better. I have grown significantly from the person I was then, and I am still filled with remorse and regret for the hurt I caused," Schroeder said in a statement on June 7.
"I've been taking some time to really process what I've been seeing, feeling and learning. And I need to address something specifically that happened a few years ago with my former castmate, Faith Stowers," Doute wrote on Instagram. "Although, my actions were not racially driven, I am now completely aware of how my privilege blinded me from the reality of law enforcement's treatment of the black community, and how dangerous my actions could have been to her. It was never my intention to add to the injustice and imbalance. I'm ashamed, embarrassed, and incredibly sorry. I will do better. I have to do better."
However, in the wake of the protests against racial inequality and police brutality that are happening across the country and around the world, Bravo did some reorganizing of their VPR cast. When the next season of the show will begin filming again remains unclear.
Newsweek did not receive comment from Schroeder or Doute by the time of publication.
Updated 6/9/2020, 2:50 p.m. ET: This article has been updated with further context.