U.S. State Department Evacuates Diplomats From Iraq as Iran Tensions Mount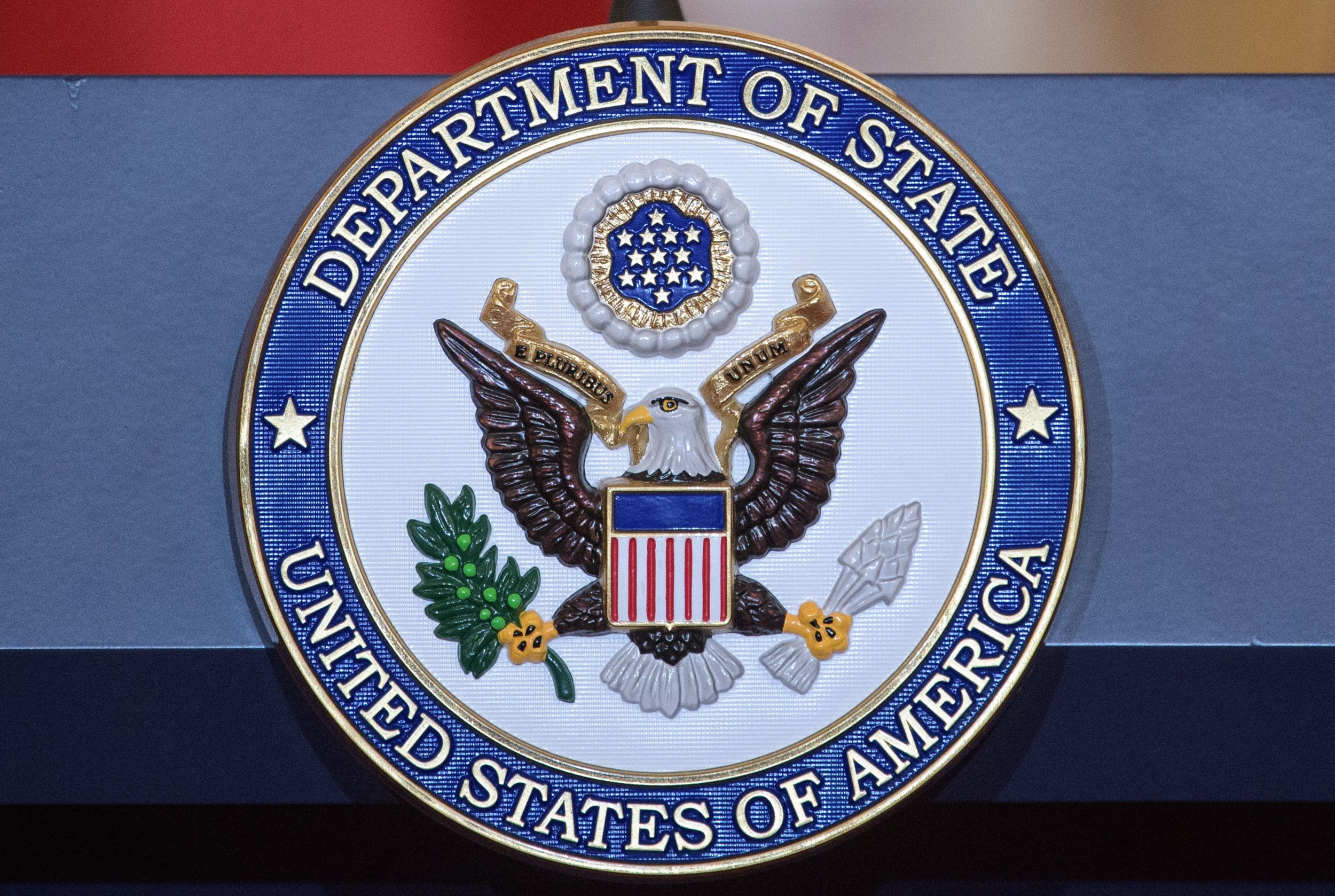 The U.S. is withdrawing all non-emergency government employees from Iraq as tensions continue to mount between Washington and Iran, amid allies' warnings that war could break out inadvertently if concrete steps toward de-escalation are not taken.
On Wednesday, the State Department announced on its website that is had "ordered the departure of non-emergency U.S. Government employees from Iraq, both at the U.S. Embassy in Baghdad and the U.S. Consulate in Erbil."
The statement also said that visa services would be "temporarily suspended" at both locations and noted the government had "limited ability to provide emergency services to U.S. citizens in Iraq." It urged citizens to leave Iraq as soon as possible and avoid all U.S. facilities within the country.
A State Department spokesperson told Newsweek that the decision was made "given the increased threat stream we are seeing in Iraq, which we shared with the Iraqi government during [Secretary Mike Pompeo's] visit on May 7 and in subsequent engagements.
"As part of that process, and given current security conditions, the secretary has decided to place Mission Iraq on ordered departure," the spokesperson explained.
The statement noted that "ensuring the safety of U.S. government personnel and U.S. citizens and security of our facilities are our highest priorities… We remain committed to partnering with Iraqis to advance our mutual interests."
The alert comes amid heightened tensions between Iran and Washington. Last week, National Security Adviser John Bolton announced that a U.S. aircraft carrier strike group, B-52 bombers and a Patriot missile battery would be deployed to the region in response to intelligence suggesting Iran or its proxies were preparing to target U.S. interests.
"The United States is not seeking war with the Iranian regime," Bolton said. "But we are fully prepared to respond to any attack, whether by proxy, the Islamic Revolutionary Guard Corps, or regular Iranian forces," he added, citing "troubling and escalatory indications and warnings" from Iran. Bolton did not provide any clarification nor any evidence of these warnings.
For its part, Iran has rejected U.S. suggestions that it is preparing attacks. Last week, Iran's ambassador to the United Nations, Majid Takht Ravanchi, told NBC News the U.S. was operating on "fake intelligence" and risked making the same mistakes as in the run-up to the disastrous Iraq War in 2003.
"These are all allegations which are being produced by the same people who, in the run-up to the U.S. invasion of Iraq, did the same," Ravanchi told NBC News, in an apparent reference to Bolton who worked in George W. Bush's administration during the Iraq War.
Iran's supreme leader Ayatollah Ali Khamenei said on Tuesday there would not be a war, instead painting the current confronation as a test of diplomatic resolve. "This face-off is not military because there is not going to be any war. Neither we nor [the U.S.] seek war," he said. "They know it will not be in their interest."
Nonetheless, on Tuesday it also emerged that the U.S. had drawn up military plans in the event of war with Iran. According to The New York Times, Acting Defense Secretary Patrick Shanahan had developed an updated plan that would send up to 120,000 American troops to the Middle East to meet any attack by Iran or in response to an acceleration of the country's nuclear program.
While President Donald Trump remained characteristically belligerent, U.S. allies expressed concern at recent escalations. On Tuesday, the British Major General Chris Ghika—a senior officer in the U.S.-backed coalition fighting ISIS—contradicted the White House's warnings that the threat from Iran was growing.
"No, there's been no increased threat from Iranian-backed forces in Iraq and Syria," he said, according to The Associated Press. "There are a substantial number of militia groups in Iraq and Syria, and we don't see any increased threat from any of them at this stage," Ghika added.
Iran holds sway with many Iraqi militias, which became vital elements in the efforts to defeat and drive ISIS from the country under the umbrella of the Popular Mobilization Forces.
Some of these militias were drawn from the Shiite insurgents who fought against the U.S. occupation of Iraq from 2003 onward. Iran funded, trained and armed these groups in resisting the Americans, and the U.S. blamed Tehran for direct involvement in more than 600 American military deaths during the occupation.
Iran might try to use Iraqi militias against American forces if the situation escalates into conflict. Recent tension between the U.S. and the militias showed that deep mistrust remains, and that de facto allies could quickly once again become enemies.
This article has been updated to include a statement from the State Department.