State Reports Show that 226 Alligators Have Been Removed from Disney Property Since 2016
In 2016, a two-year-old boy was tragically killed by an alligator at Walt Disney World in Orlando, Florida. In the years since the accident, 226 alligators have reportedly been removed from Disney property.
Disney's Orlando property is built on and around marshes and other large bodies of water. As such, alligators are drawn to the park. But Disney isn't the only area in Florida with a gator problem.
In fact, with a statewide gator population totaling over one million, many residents up and down the state have frequent run-ins with the scaly reptile. To keep people safe, a statewide program was created to allow trappers to remove potentially harmful alligators from designated areas.
The Florida Fish and Wildlife Conservation Commission (FWC) established a statewide alligator harvest program in 1988. According to 10 Tampa Bay, THA permits "define the area's boundaries, the duration of the permit, and how many alligators can be removed."
ClickOrlando reports that Disney's THA permit was issued in 2009. The permit allows the company to work with two designated trappers, who have permission to remove up to 500 alligators from the property through April 2023. Disney can call the trappers directly to remove alligators, so long as FWC is told the "number and sizes of alligators captured."
To have an alligator removed, the outlet reports that the gator must be longer than four feet, and be thought to pose a threat to people, pets or property. Though terrifying in appearance, not all alligators pose a serious threat.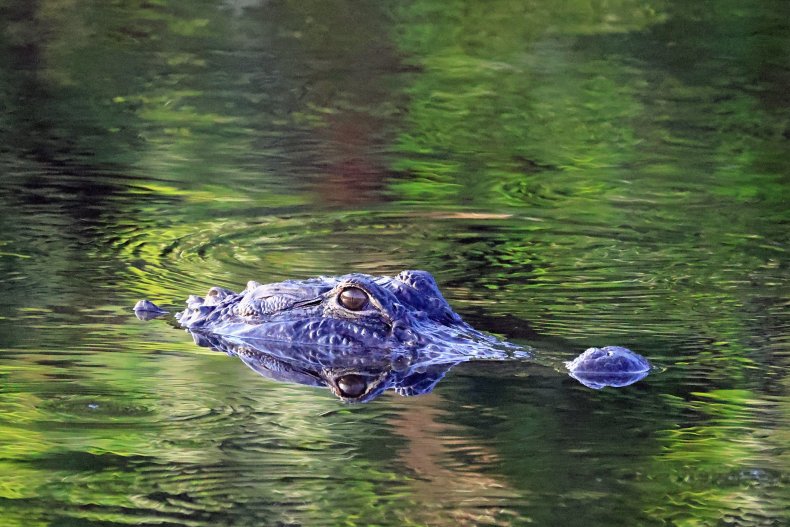 Because alligators often try to return to their capture sites, ClickOrlando says that alligators caught through the harvest program are often euthanized. However, FWC reports that the euthanization of these alligators does not have a significant impact on the state's greater alligator population.
Before an alligator fatally attacked Lane Thomas Graves in 2016, Disney posted signage throughout its parks and resorts that warned visitors of the alligators present in the various waterways on site. However, ClickOrlando reports that since the accident, the company has installed fencing around bodies of water as well as signage discouraging the feeding of wildlife. The company also trains its employees on how to handle wildlife sightings.
"In keeping with our strong commitment to safety, we continue to reinforce procedures related to reporting sightings and interactions with wildlife, and work closely with Florida Fish and Wildlife Conservation Commission to remove or relocate certain wildlife from our property in accordance with state regulations," a Walt Disney World spokesperson said to ClickOrlando.
According to FWC data via ClickOrlando, the breakdown of the 226 captures since 2016 is as follows: 83 alligators were removed from Disney in 2016, 57 were removed in 2017, approximately 33 alligators were removed in 2018 and 2019, and 46 alligators were removed from Disney's various waterways in 2020.