Republican Representative Nicole Malliotakis of New York has started a petition calling for Governor Andrew Cuomo to resign. Malliotakis, who represents Staten Island and portions of southern Brooklyn, titled the petition "Enough Cuomo."
"Governor Cuomo is responsible for the death of more than fifteen thousand New York seniors because of his decision to order nursing homes to accept COVID-positive patients," the petition says. "Governor Cuomo must resign immediately."
Cuomo has been criticized for concealing data on the number of COVID-19-related deaths in state nursing homes. The undisclosed data came to light last week when one of Cuomo's top aides, Melissa DeRosa, admitted the administration's mistake on a Zoom call with state lawmakers.
The data was requested by former President Donald Trump's Department of Justice. DeRosa said in a statement last week that Cuomo's administration "froze" when the DOJ asked for the information, fearing retaliation from the Trump administration.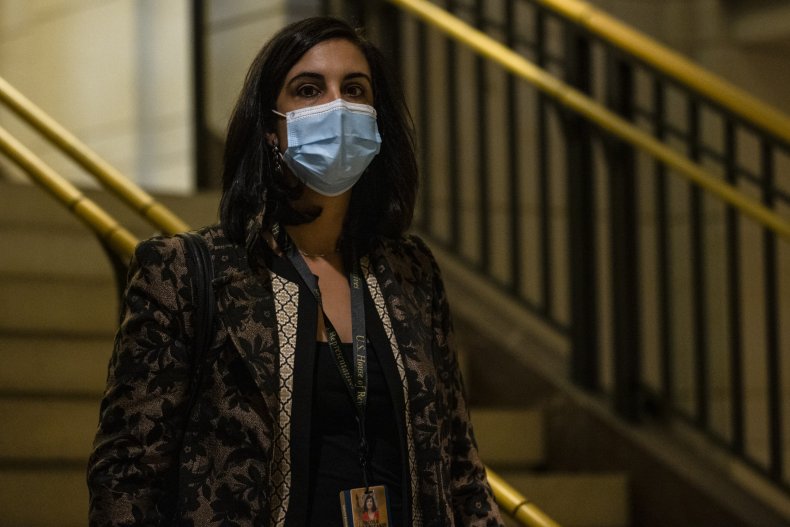 Malliotakis' petition notes DeRosa's comments and calls on the DOJ to complete a reported investigation into Cuomo's actions.
"The people that I speak to in my district of Staten Island and in southern Brooklyn have really had enough of the double standard and the hypocrisy of our governor and his lack of accountability," Malliotakis said during a February 4 appearance on Fox News.
Malliotakis then noted that thousands of people died in New York nursing homes due to an executive order from Cuomo in March that required nursing homes to accept COVID-19-positive patients.
The congresswoman added that Cuomo's administration then underreported coronavirus deaths in nursing homes by roughly 50 percent.
"The bottom line is that families in New York deserve to have answers. They deserve to know what led to this decision-making process because it was a misguided decision," Malliotakis said.
"We were told they're the most vulnerable in our nursing homes," she added, referring to New York's elderly population. "We knew that they could succumb to the virus with a higher probability [than] other individuals, so this is about accountability."
Malliotakis reiterated her call for Cuomo's resignation during a Monday appearance on Newsmax.
"I think Governor Cuomo must go," Malliotakis said. "I called for his resignation, as has many, many other elected officials throughout the state of New York."
She added, "The question is, Is he going to go by resignation, is he going to go by prosecution, or is he going to go at the ballot box next year?"
Newsweek reached out to Malliotakis's office for further comment but didn't hear back in time for publication.