States Must Stop Discriminating Against Religious Schools | Opinion
The last 18 months have reminded us that, when it comes to educating young people, one size most definitely does not fit all. Pluralism and diversity, not sameness or monopoly, make for a successful schooling enterprise. And, today as in the past, religious schools play a vital role in the project of preparing the citizens and leaders of tomorrow.
Unfortunately, the state of Maine's school-funding policies ignore these truths. What's more, they violate the First Amendment and recent Supreme Court rulings prohibiting discrimination against religion.
Maine provides tuition assistance for students who live in districts without a public school—unless they want to attend certain religious schools. Even if a school meets the state's accreditation and curriculum requirements, if it promotes religious belief or incorporates aspects of religious practice, it's out. This discriminatory rule imposes an unjust choice on parents and children: abandon the richness of a religious-school education or give up otherwise available financial support.
In December, the Supreme Court of the United States will consider, in a case called Carson v. Makin, whether Maine's discriminatory policy violates the First Amendment's religious-freedom guarantee.
The state relies on a distinction between religious "status" and religious "use," arguing that the Constitution allows governments to exclude religious "uses" from public benefits. This supposed distinction figured in two recent Supreme Court decisions, Trinity Lutheran Church of Columbia, Inc. v. Comer (2017), and Espinoza v. Montana Department of Revenue (2020). In Trinity Lutheran, the Supreme Court concluded that Missouri violated the First Amendment when it refused to allow a Lutheran preschool to participate in a program that provides recycled-tire scraps for playgrounds. And, in Espinoza, the justices rejected Montana's policy against allowing religious schools to participate in a scholarship program funded through tax credits. Now, in Carson, the Court has the chance to clarify and confirm these rulings, and to vindicate religious liberty and educational opportunity.
A sharp distinction between religious "status" and religious "use" makes no sense, especially in the context of schooling. After all, in many religious traditions, faith is integrated into formation, learning, education and development. For many schools, "religious" is not simply what they are; it is also what they do.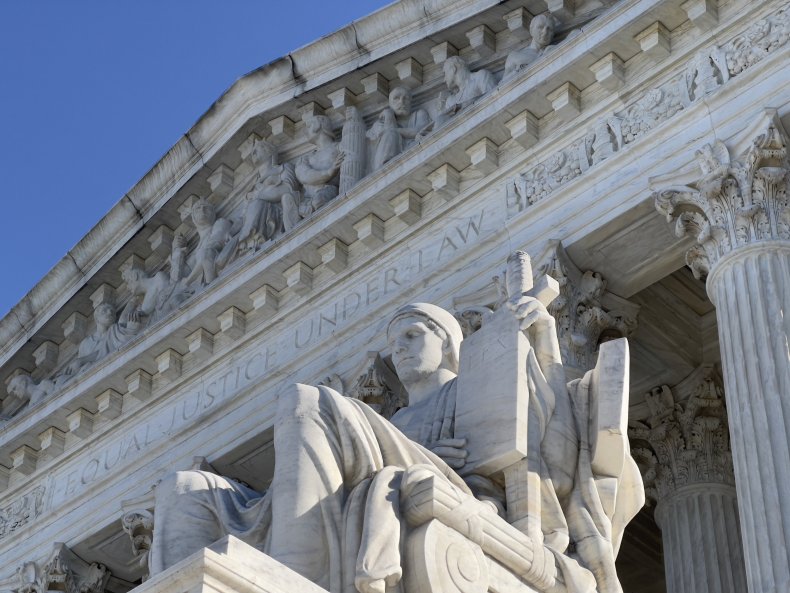 This was the argument three groups representing Catholic, Islamic and Jewish faith traditions—the Partnership for Inner-City Education, the Council of Islamic Schools in North America (CISNA) and the National Council of Young Israel—made to the justices in the Carson case. These groups operate schools that participate, or that want to participate, in equitable, nondiscriminatory school-choice programs. Central to these schools' religious and educational missions is the integration of faith throughout all aspects of education.
The Partnership for Inner-City Education is a nonprofit organization that operates nine urban Catholic schools in Harlem, the South Bronx and Cleveland. Partnership Schools' mission is to revive struggling Catholic schools serving disadvantaged children financially, spiritually and academically such that they can provide the academic preparation, values and skills that underserved students need to break cycles of poverty and lead fulfilling, productive lives.
CISNA is a nonprofit organization dedicated to its vision of a world in which all students have access to the highest quality Islamic education. It partners with Islamic schools to provide a rigorous accreditation process that ensures excellence in the academic and Islamic aspects of schools and ongoing support through resources and professional development.
And the National Council of Young Israel is a Jewish synagogue organization that provides resources and services to more than 100 synagogues and their 25,000 member families throughout the United States. The organization was founded to be a bulwark against the trend of dwindling Jewish educational opportunities in early 20th-century America. A significant majority of Young Israel's families send their children to Jewish day schools.
Maine's program excludes groups like these from a publicly available benefit because of their religious beliefs. There is no separation between their identities as religious schools and their educational curricula; the integration of faith into all aspects of schooling is an indispensable element of what it means to be a religious school. As Justice Neil Gorsuch noted in Espinoza v. Montana Department of Revenue, to be religious is to "act on those beliefs outwardly and publicly." Excluding religious schools from Maine's tuition assistance program fundamentally undermines parents' ability to freely exercise their religious beliefs by limiting their educational options.
Across the country, parents and communities are demanding choice, opportunity and accountability in education. Any meaningful response to these demands will include authentically religious schools and will support those who choose them. In Carson, the justices should reaffirm that the Constitution does not permit governments to discriminate against vital partners in the crucial, common task of educating children.
Richard W. Garnett is the Paul J. Schierl/Fort Howard Corporation Professor of Law at the University of Notre Dame. Olivia Rodgers is a 2L Law student at the Notre Dame Religious Liberty Initiative.
The views expressed in this article are the writers' own.