Stellantis Just Gave Its 13 Auto Brands Cringeworthy New Taglines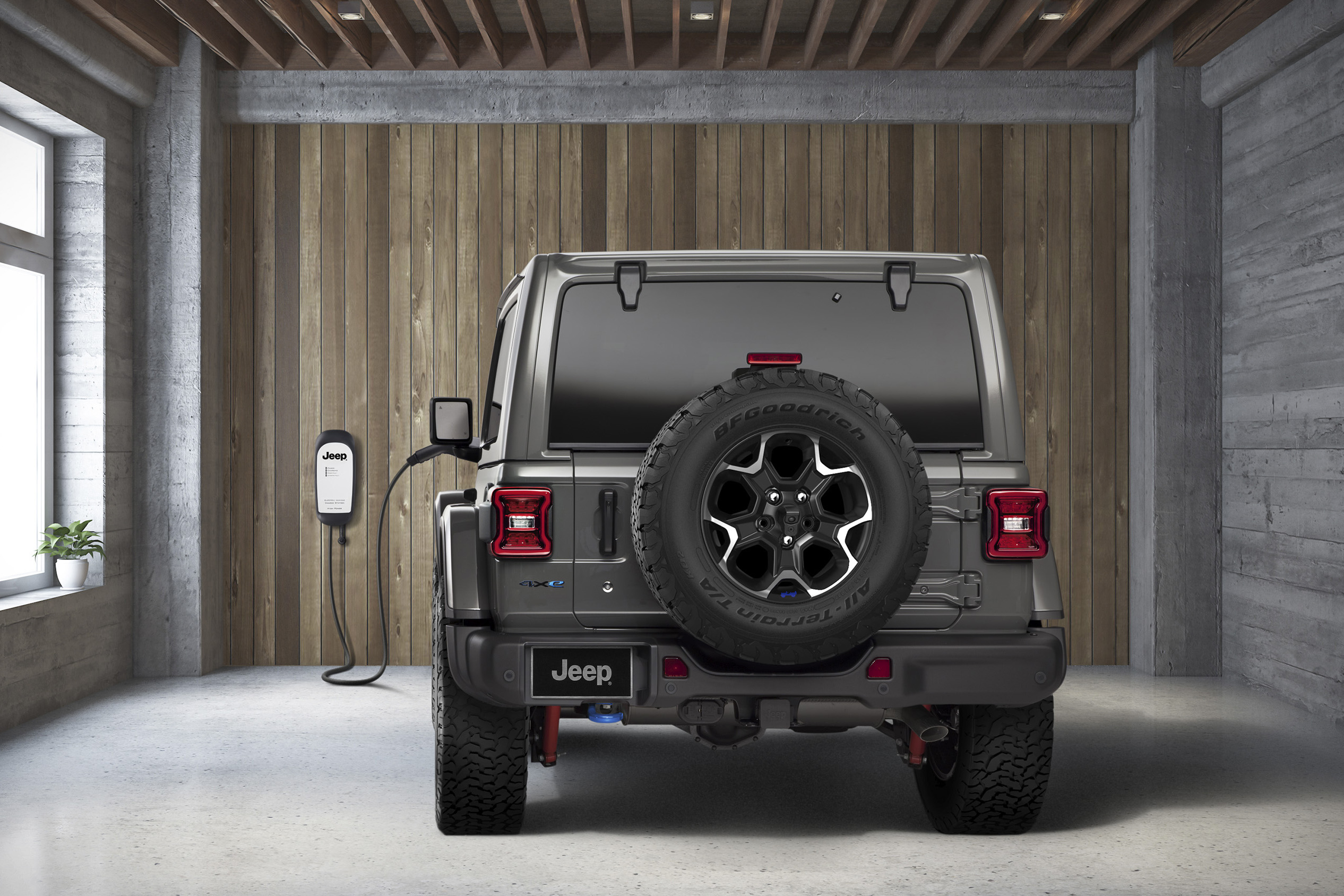 Stellantis today previewed its next decade of business during the EV Day 2021 presentation, announcing a push toward electrification for its brands including Dodge, Jeep, Ram Trucks, Alfa Romeo, Maserati, Chrysler and Fiat.
To highlight the business changes and describe their approach to electrification, the automaker released new taglines for each of its car brands and some of them are downright cringeworthy.
"Heating Up People, But Not the Planet"
Abarth, Fiat's performance-focused unit, is the brand adding this motto to its advertising. These days, the company is responsible for the Abarth 500, 500C and 124 Spider. In 2024, Abarth will switch to a 100-percent battery electric vehicle lineup.
"From 2024, Alfa Romeo Becomes Alfa e-Romeo"
Stellantis didn't divulge many details about the future of Alfa Romeo in its presentation today but they've already given hints about what is coming. The company that currently makes the Giulia and Stelvio will be bringing the Tonale SUV to market in the near future. The Tonale is expected to be a plug-in hybrid model.
"Clean Technology for a New Generation of Families"
Chrysler is represented by this tagline which indicates that the company will continue to make family-friendly autos rather than pivot into sports cars or trucks. A concept vehicle that was shown in the presentation by the automaker is an electric model that looks to be a combination of a two-row SUV and the existing Pacifica minivan.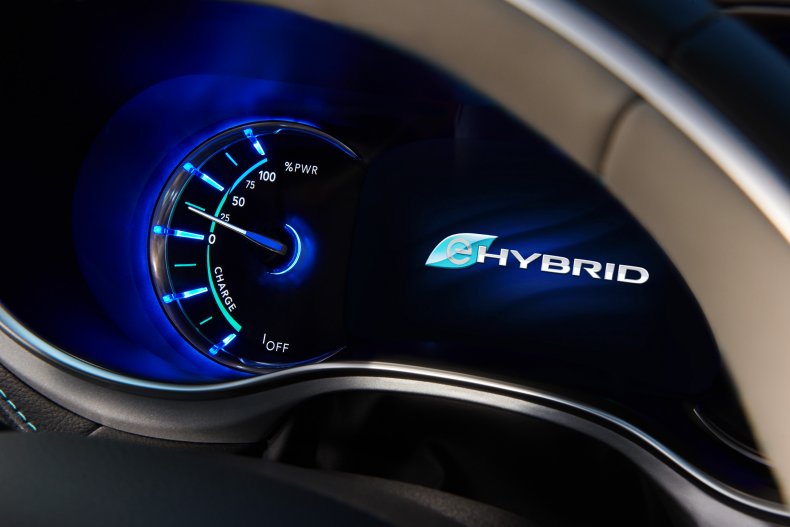 "Citroën Electric: Well-Being for All"
The 102-year old French car company is turning the page to an electrified future using this line. New cars and crossovers that wear the company's badge are sold throughout Europe but are unlikely to make their appearance at U.S. dealerships anytime soon.
"Tear Up the Streets...Not the Planet!"
Dodge is readying to provide an electrified vehicle driving experience to its customers and this is the tagline that they chose to represent the brand's mission. They're also working to produce the first all-electric American muscle car by 2025. Whether it's powered by gasoline or electrons, there's one thing for sure: Dodge isn't giving up on what's made it so popular in recent years.
"The Art of Travel, Magnified"
The slogan of DS Automobiles is one of the few on this list that doesn't scream eco-friendliness right off the bat. The automaker didn't reveal too many plans about its electric vehicle future during today's presentation but it's safe to say that none of the models will make it stateside.
"Green is the New Cool"
Vauxhall and Opel are sister companies that were purchased up by Groupe PSA as part of a deal with General Motors in 2017. They became part of Stellantis earlier this year and currently are sold exclusively overseas. Opel's had some cool electric concept cars over the years so maybe some of their design influence will work their way into the modern lineup.
"It's Only Green When It's Green for All"
Fiat today promised to only go all-electric when the price of making the models allows them to be priced low enough to cause them to be widely attainable for buyers. Though it's a bit convoluted, the slogan does actually convey their true mission.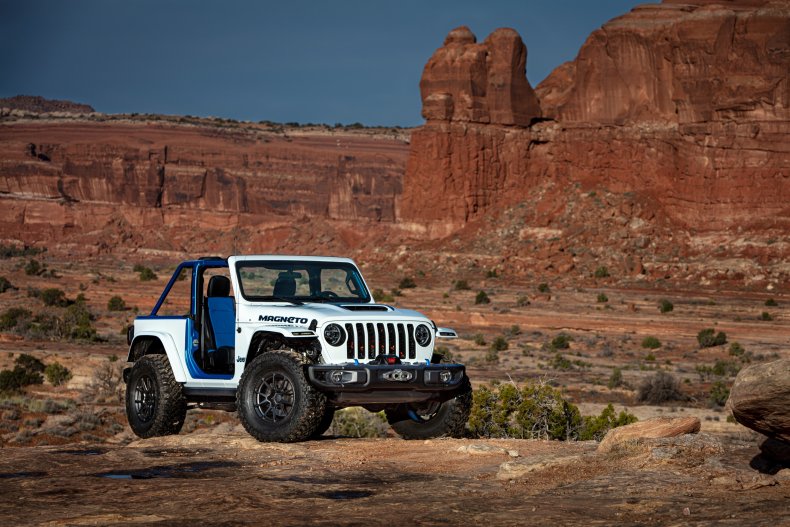 "Zero Emission Freedom"
Off-roading in relative silence is the goal of Jeep brand CEO Christian Meunier and this tagline is supposed to represent that mission. The company is well on its way to achieving that by beginning to sell 4xe plug-in hybrid versions of its SUV, including the Grand Cherokee L.
"The Most Elegant Way to Protect the Planet"
No, the most elegant way to protect Earth isn't driving a Mercedes-Benz EQS. According to Stellantis it's driving a Lancia. The brand was recently relaunched following remarks by former Fiat Chrysler Automobiles CEO Mike Manley, which indicated that the current state of Lancia was unacceptable. No matter what is coming down the pipeline, expect it to stay in Europe and not go on sale in the U.S.
"The Best in Performance Luxury, Electrified"
Maserati is already well on the way to its electrified future and has been pretty public about what's coming. The recently-revealed MC20 is a traditionally-powered sports car but the Ghibli Hybrid and other electrified models are on the way soon.
"Turning Sustainable Mobility into Quality Time"
Peugeot is on the receiving end of this loaded slogan. The automaker already has a lineup of hybrid and plug-in hybrid vehicles. There have long been promises of bringing the brand to the U.S. however, earlier this year, plans changed and the company is no longer planning to expand to America.
"Built to Serve a Sustainable Planet"
Ram's new tagline may be one of the most actionable. The company already sells Built to Serve Edition trucks and it's planning to electrify its entire lineup in the coming years. That includes an all-electric version of the Ram 1500.