'Step Up or Step Out': Dem Lawmaker Demands Merrick Garland Prosecute Trumpers for Jan. 6
Representative Ruben Gallego has called on U.S. Attorney General Merrick Garland to do more to prosecute those responsible for the January 6 riot at the U.S. Capitol building.
"Look, either Merrick Garland steps it up or needs to step out," Gallego told CNN on Sunday. "The attorney general of the United States, the most important thing is to protect the Constitution of the United States. He's failing now because he wants to stick to some norms. There is no norms when there's an almost-coup of this country!"
"There are people out there that should be prosecuted," the Democrat from Arizona continued. "And Merrick Garland needs to be leading the team that does it."
Gallego said that sentences being handed down to rioters caught inside the Capitol on January 6 are "slaps on the wrist", and are less severe than expected.
"I don't know what Merrick Garland is thinking he's able to accomplish," he added, "but he's showing true weakness in a moment when we need actually true strength."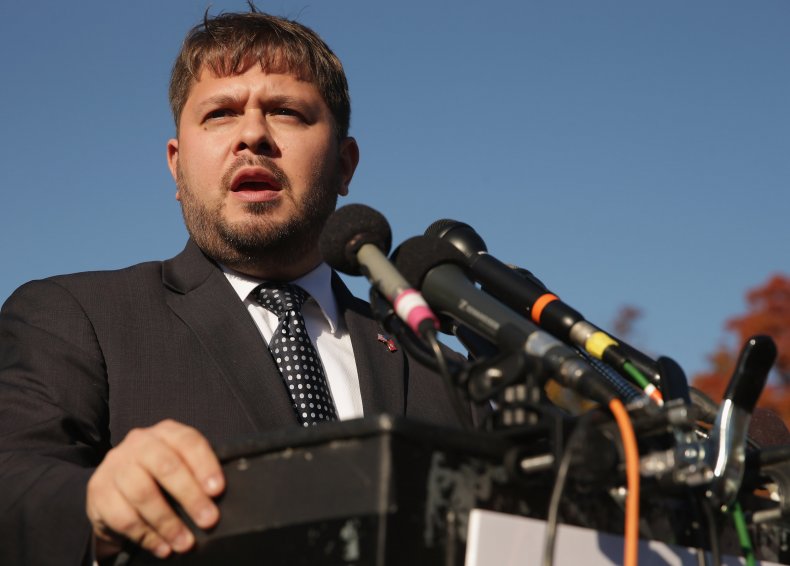 As of the end of October, approximately 691 people have been charged in the Capitol insurrection, Insider reported. However, the U.S. Department of Justice has so far refused to bring sedition charges against rioters, even though the stated goal of the riot was to overturn a democratically decided national election.
During a July court hearing, D.C. District Court Judge Beryl Howell wondered why the DOJ didn't file charges of obstruction of an official proceeding against every rioter. The charge carries a 20-year prison sentence.
Assistant U.S. Attorney Clayton O'Connor told Howell that such charges can only be proven if rioters publicly said on video or social media that they wanted to disrupt the election. Otherwise, O'Connor said, DOJ prosecutors may have trouble proving the charge beyond a reasonable doubt to juries.
Some alleged rioters who entered the Capitol but didn't commit felony-level violence have been given misdemeanor trespassing charges, CNN reported. Trespassers without criminal histories haven't been given the charge's maximum six-month prison sentence. Rather, many have received probation or home confinement instead.
Over 100 defendants have been given felony charges for destructive or violent behavior such as "civil disorder, destruction of government property or assaulting federal officers." Their punishments haven't been handed down yet, but the charges can carry five to 20-year prison sentences.
As of late August, the DOJ filed criminal conspiracy charges against 17 defendants as ringleaders suspected of transporting militia members and others seeking to commit violence to the Capitol.
The Democrat-led House impeached former President Donald Trump in February for inciting the riot.
Before the insurrection, Trump held a rally in which he continued to baselessly claim that an unprecedented nationwide conspiracy of voter fraud "stole" the election from him. His former attorney general, head of U.S. cybersecurity infrastructure, and statewide audits have all concluded that there's no real evidence that the 2020 election was stolen.
Rioters shattered windows while trying to access congressional chambers, smeared feces in the hallway and stole computer equipment, potentially constituting a national security breach.
Five people died and roughly 140 police officers were injured. The police injuries included a broken spine, a lost eye, lost fingers, brain damage and multiple cases of PTSD. Four Capitol Police officers have died by suicide since the riot.
Gallego said that Capitol police and Garland both need to show greater strength and coordination in order to stop a future attack on the Capitol.
"We really need to be ready," Gallego said, "and we also need to show there's consequences for [staging a coup], and that's what I'm trying to say."
Newsweek contacted the Department of Justice for comment.