Who Is Stephanie Winston Wolkoff? Ex-Melania Trump Aide Writes Tell-All Memoir
Stephanie Winston Wolkoff was once one of first lady Melania Trump's closest confidantes. But after an unceremonious departure from the White House in 2018, she is set to reveal intimate details of her friendship with Trump through to her time navigating the intricate workings of Washington.
Melania and Me is due to be published on September 1, and a description of the book detailed by Vanity Fair reads: "In her memoir, Wolkoff chronicles her journey from their friendship that started in New York to her role as the First Lady's trusted advisor to her abrupt and very public departure, to life after Washington, being an advocate for children's and women's causes."
The contents of the book are said to be "explosive," according to a description reported by The Daily Beast. This states it is "a revealing and explosive portrayal of Stephanie Winston Wolkoff's 15-year friendship with Melania Trump and observations of the most chaotic White House in history."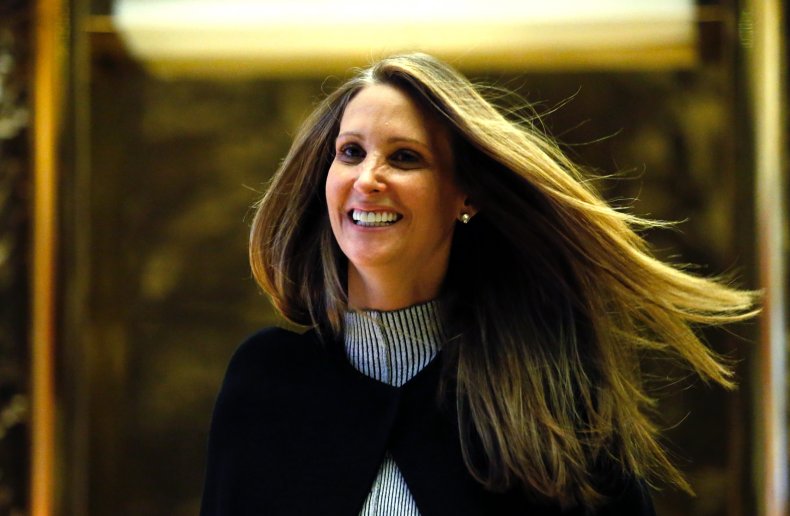 Life before the White House
Winston Wolkoff's credentials prior to being employed by the first lady were in the realms of events and fashion in New York, leading to her being described as "widely recognized for her contributions to the American Fashion industry."
She previously worked as a special events planner for Vogue, having fulfilled various roles there over more than a decade, during which time she was involved in coordination of the Met Gala.
Winston Wolkoff also worked as a fashion director for the Lincoln Center, where she was tasked with creating a fashion hub at the New York base. At the time of being appointed in 2010 she said this was like taking on a "blank white canvas that hadn't been filled," Fast Company reported. During this time she worked to relocate Mercedes-Benz Fashion Week.
In 2012, she left this position in order to launch her own company, SWW Creative. This was described as "a new agency that will provide creative collaboration within the spheres of fashion, beauty and entertainment."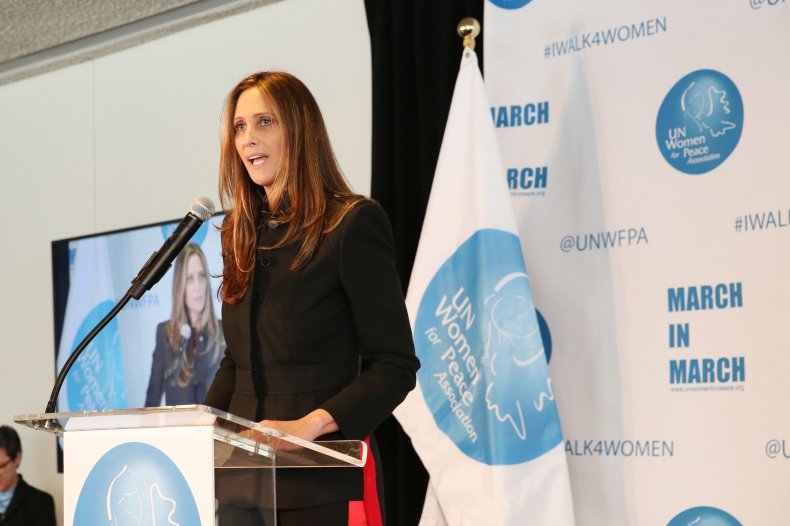 Working for the first lady
Wolkoff's appointment as an unpaid adviser to the first lady was first reported in 2017, when she became her first hire in the White House. She was taken on ahead of a chief of staff, social secretary or communications director, The Washington Post reported. Page Six reported at the time that Wolkoff was even assisting in selecting candidates for those roles.
She was regularly described as a long-term friend of Melania Trump, with the pair having been photographed together at events and parties. In 2011, the first lady attended Wolkoff's 40th birthday party.
Town and Country described them as having lunched together at least once monthly and having also spent time socializing at the Trump's Mar-a-Lago estate in Florida.
Departure
Ahead of her time working for the first lady, Wolkoff worked as a contractor involved in Donald Trump's inauguration.
This led to issues further down the line, after it was detailed that a company Winston Wolkoff founded received $26 million for the work. She was also reported to have received around $1.6 million through her consulting firm, though this was said to have been paid out to various subcontractors.
Around the time these payments came to light, her contract advising the first lady was terminated, leading to speculation the situations were linked.
In a statement in 2019, Winston Wolkoff told The New York Times she was not fired, while stating she did not receive the amounts of money in question.
She told the paper: "Was I fired? No. Did I personally receive $26 million or $1.6 million? No. Was I thrown under the bus? Yes."
In response, Stephanie Grisham, then Melania's spokeswoman, insisted the contract was ended by the White House.
She said: "The White House ended Mrs. Wolkoff's contract, period. I'm not going to waste my time arguing the semantics of what the word 'severed' means simply because someone decided to run to the media with hurt feelings and a bruised ego. As stated more than a year ago, I wish Mrs. Wolkoff well."
Newsweek has contacted the White House for comment and publishers Simon & Schuster, an imprint of which, Gallery Books, is publishing the memoir.