Melania Trump Spokeswoman Slams First Lady's Former Adviser Stephanie Winston Wolkoff: She Ran to the Media 'With Hurt Feelings and a Bruised Ego'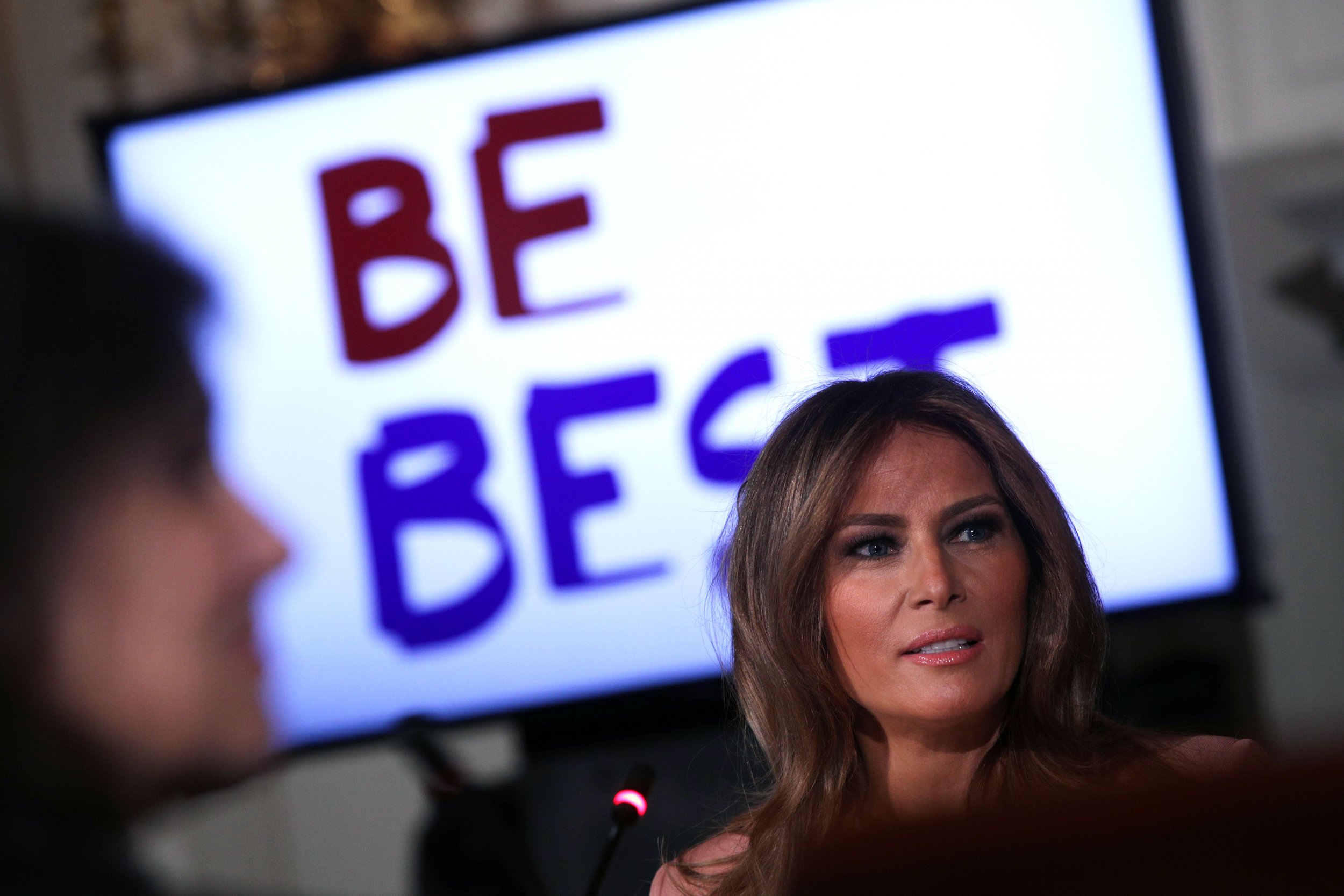 A spokeswoman for Melania Trump slammed the first lady's former adviser Stephanie Winston Wolkoff after she criticized suggestions by the White House that she was fired from her unpaid role amid a controversy over the president's inauguration spending.
A firm Winston Wolkoff founded was a contractor involved in President Donald Trump's inauguration before she became an adviser to the first lady, her longtime friend.
She came under fire after it emerged the event planning company received $26 million for its inauguration work. Her own company also received $1.62 million, which was then paid to various subcontractors.
Around the time those inauguration payments came to light in February 2018, Winston Wolkoff's contract advising Melania Trump was one of several "gratuitous service agreements" terminated by the White House, fueling speculation that the two things were related.
According to a statement sent to The New York Times, Winston Wolkoff said she was not fired from the White House and she did not personally receive the $26 million or $1.62 million paid to either of the companies she founded.
"Was I thrown under the bus? Yes," she told the newspaper, adding that the first lady's spokeswoman had given misleading statements about her departure, saying she was "severed."
Stephanie Grisham told The Times in response: "The White House ended Mrs. Wolkoff's contract, period. I'm not going to waste my time arguing the semantics of what the word 'severed' means simply because someone decided to run to the media with hurt feelings and a bruised ego. As stated more than a year ago, I wish Mrs. Wolkoff well."
Federal prosecutors are investigating President Trump's inaugural committee over its $100 million of spending. In February, the Manhattan U.S. Attorney's office subpoenaed the committee for documents.
CNN reported that the subpoena document showed investigators are probing several potential crimes.
These include conspiracy against the U.S., false statements, mail fraud, wire fraud, money laundering, inaugural committee disclosure violations and violations of laws prohibiting contributions by foreign nations and straw donors.
According to The Wall Street Journal, authorities found a recording of a conversation between President Trump's disgraced former fixer Michael Cohen and Winston Wolkoff in which she expressed concerns about how inauguration funds were being spent.
The Journal reported that investigators are looking into whether donors to Trump's inauguration were offered access to the administration or to influence policy.
Trump's inauguration committee raised $107 million in donations, doubling the previous record set by former President Barack Obama in 2009.