Donald Trump's Inauguration Committee Under Federal Investigation for Trading Donations for Policies: Report
Federal prosecutors are investigating the 2017 inauguration committee for President Donald Trump, looking into whether it misspent donations or if donors traded money for access or policies, reported the Wall Street Journal on Thursday, citing sources familiar with the matter.
The paper reported the probe from the Manhattan U.S. attorney's office was still in its "early stages." It also claimed part of the reason the investigation arose was because of materials seized by the FBI from Donald Trump's former personal attorney Michael Cohen. The Journal reported authorities found a recording of a conversation between Cohen and Stephanie Winston Wolkoff—a former adviser to now-first lady Melania Trump—in which she expressed concerns about how inauguration funds were being spent.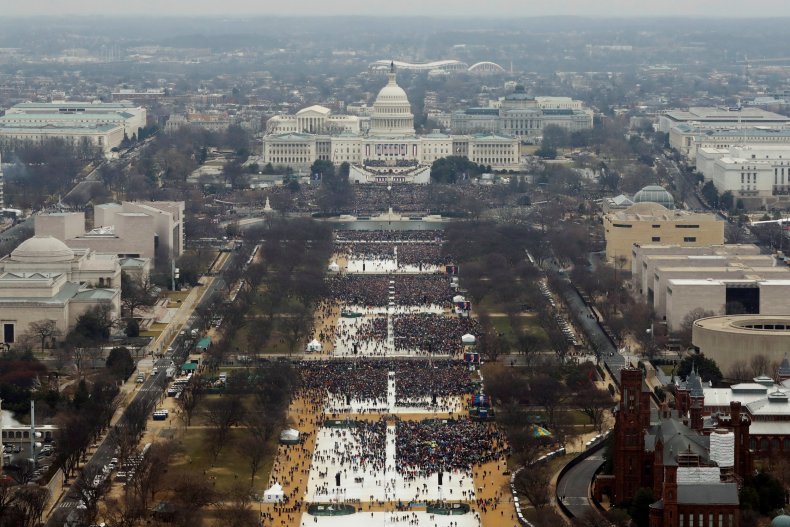 Trump's inaugural committee raised a record-breaking $107 million. The Journal reported that prosecutors spoke with Richard Gates—a Trump campaign staffer and deputy chair of the inaugural committee—about the committee's spending and donors. Gates pleaded guilty to conspiracy and lying to the FBI earlier this year, agreeing to provide information to the ongoing investigation from special counsel Robert Mueller.
The Journal, citing a lawyer close to the matter, said the inaugural committee hadn't been asked for documents or approached by prosecutors.
The investigation is yet another threat to Trump's presidency, amid continuing investigations from Muller and the State's Attorney's Office of the Southern District of New York (SDNY).
This week, Cohen was sentenced to 36 months in prison after he pleaded guilty to multiple crimes, including lying to Congress and campaign finance violations. Prosecutors in the SDNY investigation alleged in court documents that Trump directed Cohen to commit the campaign finance violations, which involved paying off women who alleged having an affair with the then-candidate.
Trump has denied he's done anything wrong.
"I never directed Michael Cohen to break the law," he tweeted in a series of posts on Thursday. "He was a lawyer and he is supposed to know the law. It is called "advice of counsel," and a lawyer has great liability if a mistake is made. That is why they get paid. Despite that many campaign finance lawyers have strongly stated that I did nothing wrong with respect to campaign finance laws, if they even apply, because this was not campaign finance."