Stephen Colbert Thanks Trump for Virginia Shooting Response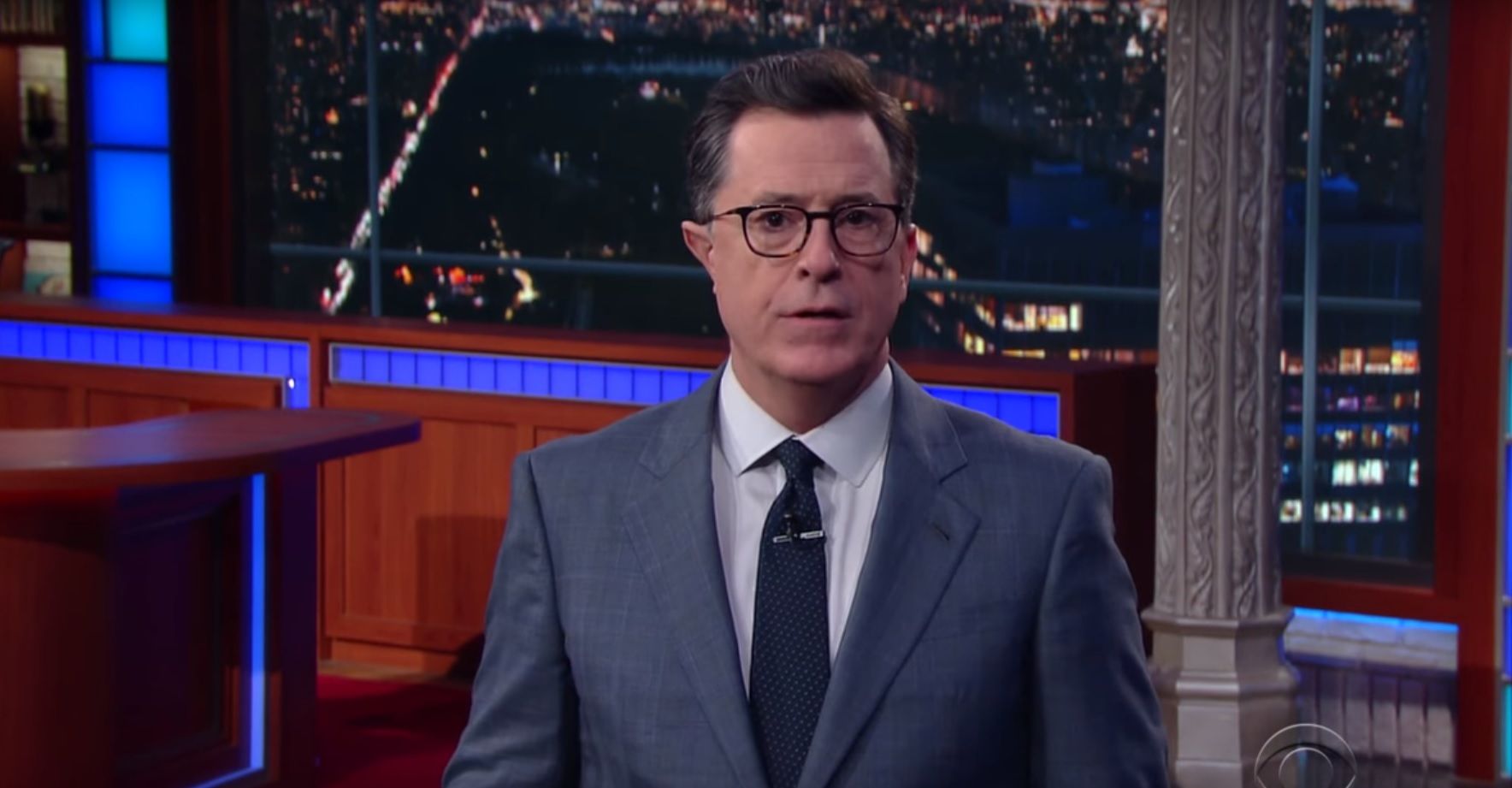 For all his lampooning of Donald Trump's incongruous term as president, The Late Show's Stephen Colbert offered genuine words of gratitude to the U.S. leader Wednesday night for his measured response to the GOP baseball practice shooting in Alexandria, Virginia.
Colbert opened his CBS late-night talker with a heartfelt message to the victims of the mass shooting, including Republican Minority Whip Steve Scalise, who remains in critical condition. "Violence of any kind is never justified and is the last refuge of the incompetent," the host said.
Colbert then went on to praise members of Congress from both sides of the aisle, Republicans and Democrats, for uniting to denounce the politically motivated attack by a radicalized left-wing activist. He showed footage of House of Representatives Minority Leader Nancy Pelosi and House Speaker Paul Ryan addressing the incident; Ryan said "an attack on one of us is an attack on all of us."
The late-night host told viewers he was heartened by the bipartisan response, adding: "I want to say thank you to the congressional leadership, and to the president, for responding to this attack of terror in a way that gives us hope that whatever our differences, we will always be the United States of America."
Later in the program, Colbert and guest Trevor Noah, host of The Daily Show and fellow late-night Trump critic, again praised the united front shown by Democratic and Republican congressmen and women, regardless of their political leanings.
"It was great to see people from both sides seeing this and uniting under the banner of human and American before anything else," said Noah, noting the turbulent political landscape in the U.S. since the presidential election.
Noah pointed out that he recently interviewed Democratic senator Al Franken, who is a vocal critic of Attorney General Jeff Sessions, but also a close friend. "That's something that is lacking in American politics…politicians showing, from both sides of the aisle, that they are friends.
"Like Paul Ryan and Nancy Pelosi said today, 'We fight tooth-and-nail but we don't forget that we are people, we are friends, families and colleagues.' They could do a better job of saying that to Americans: We fight, you can fight, but don't forget at your core, we are Americans."