Stephen Curry and Other NBA Stars Appear in PSA to End Gun Violence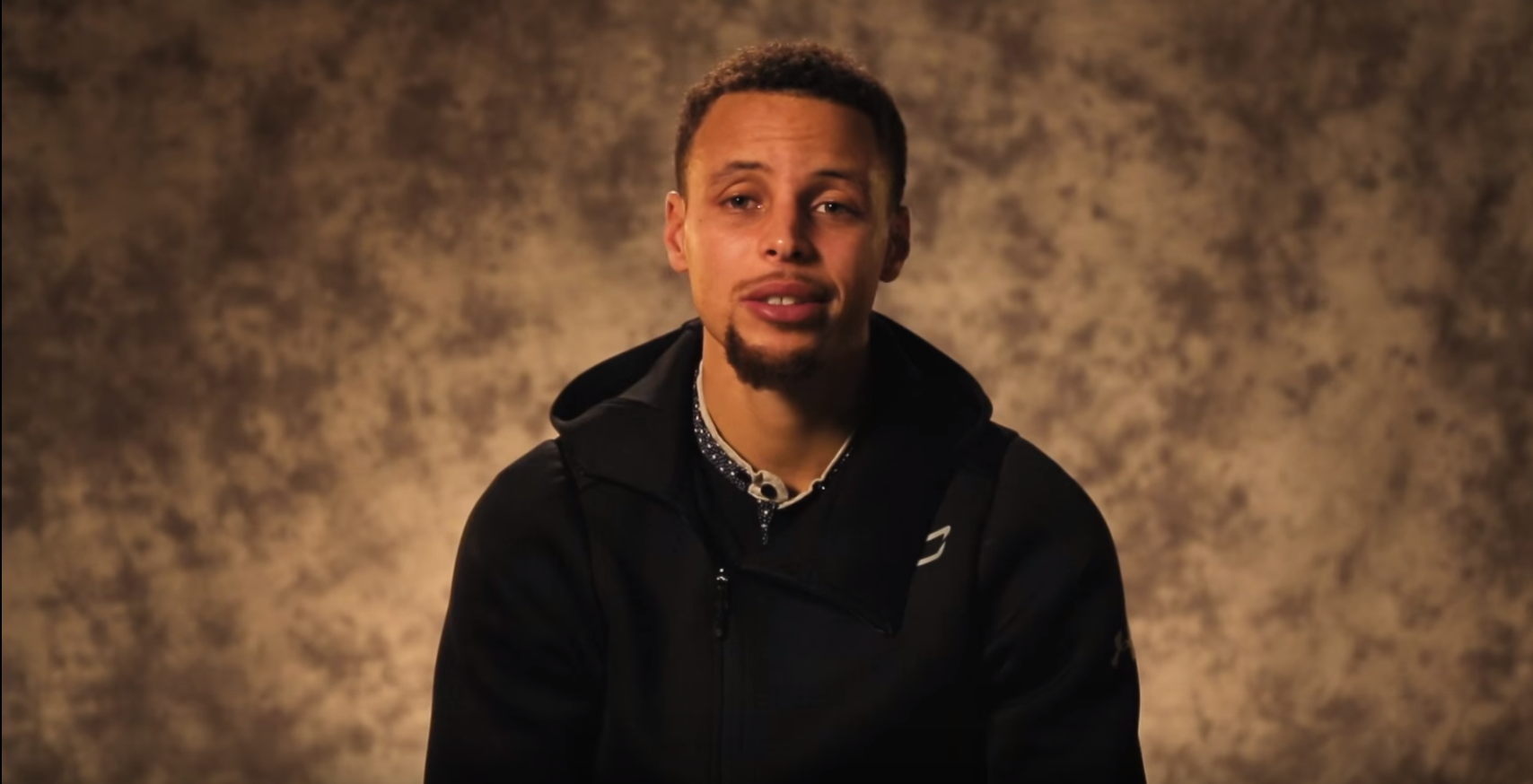 When Stephen Curry plays, people watch. And when he talks, people listen. That's what Spike Lee and Everytown for Gun Safety are banking on. A new public service announcement directed by Lee for the nonprofit, which works to end gun violence and make communities around the country safer, features Curry along with Carmelo Anthony, Chris Paul and Joakim Noah.
"I heard about a shooting involving a 3-year-old girl over the summer. My daughter Riley is that age," Curry says at the start of the 32-second video posted to YouTube Wednesday. (Fans might remember Riley from this postgame press conference and this dance at her third birthday party.) In a voiceover at the end of the clip, the Golden State Warriors star says resolutely, "We can end gun violence."
In between, the New York Knicks' Anthony, Los Angeles Clippers' Paul and Chicago Bulls' Noah speak up as well, interspersed with the voices of survivors of gun violence and their families.
Everytown was launched in 2014 by former New York City Mayor Michael Bloomberg, combining Mayors Against Illegal Guns with Moms Demand Action for Gun Sense in America to counterbalance the influence of the National Rifle Association. The organization tackles issues like background checks, domestic violence, preventable deaths and gun trafficking.
The video released Wednesday marks the start of a campaign called "End Gun Violence," a partnership among the Everytown for Gun Safety Support Fund, Lee (a member of Everytown's creative council) and the NBA. It focuses on educating people about a staggering statistic, "the 88 Americans who are killed with guns every day and the hundreds more who are injured."
"Athletes, law enforcement, gun violence survivors, moms, community leaders, and millions of Americans all know the impact of gun violence on our country," John Feinblatt, who was a top aide to then-Mayor Bloomberg and is now Everytown's president, is quoted as saying in a press release about the campaign launch. "This partnership shows the wide range of people who are willing to speak up and be a part of our growing movement."
Lee is set to direct several public service announcements as part of the campaign. This first spot will air on ABC and ESPN during Christmas Day basketball games. Several short interviews—with each of the four NBA stars in the PSA as well as with survivors and families, like the parents of Alison Parker, a journalist who was shot by a former co-worker during a live broadcast in August—have also been posted on YouTube.
Though it's rare to see a major brand in professional sports step into such a polarizing issue, The New York Times reports, the NBA "held little internal debate" about working with Everytown. "We know far too many people who have been caught up in gun violence in this country," Kathleen Behrens, the NBA's president of social responsibility and player programs, told the Times. "And we can do something about it."