What is Amyotrophic Lateral Sclerosis? Stephen Hawking's Disease Explained
World-renowned theoretical physicist Stephen Hawking passed away in the early hours of March 14 at the age of 76. Perhaps best known for bringing black holes and general relativity to the coffee tables of the world when he published A Brief History of Time, his contributions to science were achieved during a five-decade battle with debilitating ALS.
Hawking had a form of amyotrophic lateral sclerosis (ALS), also known as Lou Gehrig's disease. Early-onset and slow-progressing, he was diagnosed at age 21 during his studies at the University of Cambridge.
But what is ALS, and how did it impact Stephen Hawking?
ALS is a progressive neurodegenerative disease. It affects the nerve cells in charge of voluntary movement, gradually leading to paralysis. Nerves stop working properly and fail to trigger particular muscles. These muscles become weak, and slowly decrease in size.
Gradually people with ALS lose control of their movement and struggle to eat, speak and breathe. The disease eventually leads to organ failure and death.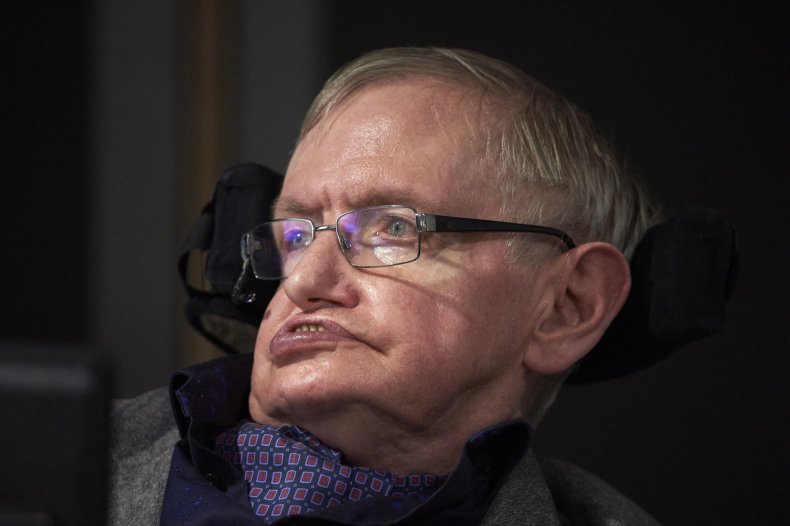 People with ALS usually have a life expectancy of three to five years following the onset of symptoms, according to the Centers for Disease Control and Prevention. Most people discover they have the condition when they are aged between 55 and 75 years old. In the U.S., some 20,000-30,000 people have ALS.
Nobody knows what causes the disease. It is slightly more common in men than women, and between 5 and 10 percent of cases appear within families.
"ALS is not one disease in the sense of having a single cause. It is biologically very complex," Kevin Talbot of the Nuffield Department of Clinical Neurosciences at the University of Oxford told Newsweek.
Stephen Hawking was diagnosed in 1963 while still a university student. Early-onset ALS is very rare, Talbot said, occurring in less than two percent of cases.
Hawking battled the disease for more than five decades. His long survival was "extremely unusual, but not unique," Talbot said.
ALS gained worldwide attention in 2014, when an online awareness campaign called the Ice Bucket Challenge went viral. People around the world poured buckets of ice over their heads, before challenging their friends to do the same—and of course, donate money for ALS research. According to the ALS Association, the challenge raised $115 million.
While ALS remains incurable, the most promising avenues for research are genetic discoveries. "Those patients with a specific genetic mutation might be helped by targeted therapy," Talbot said. "[Discoveries in genetics] offer the opportunity to identify who is at risk and treat them before disease is established and…[provide] a window into the key pathways which are abnormal in ALS."
Talbot said modeling the disease can help scientists design better drugs, and understanding why some people with ALS live longer is another important area of research. "It is clear that despite very severe physical disability Hawking remained cognitively normal. This tells us a very important thing: neurodegeneration can be highly compartmentalised and can completely spare some areas of the brain. It tells us that the system for voluntary movement may be uniquely vulnerable."
Hawking is survived by his three children; Lucy, Robert and Timothy Hawking.