Stephen Hawking Named Britain's Most Inspirational Movie Character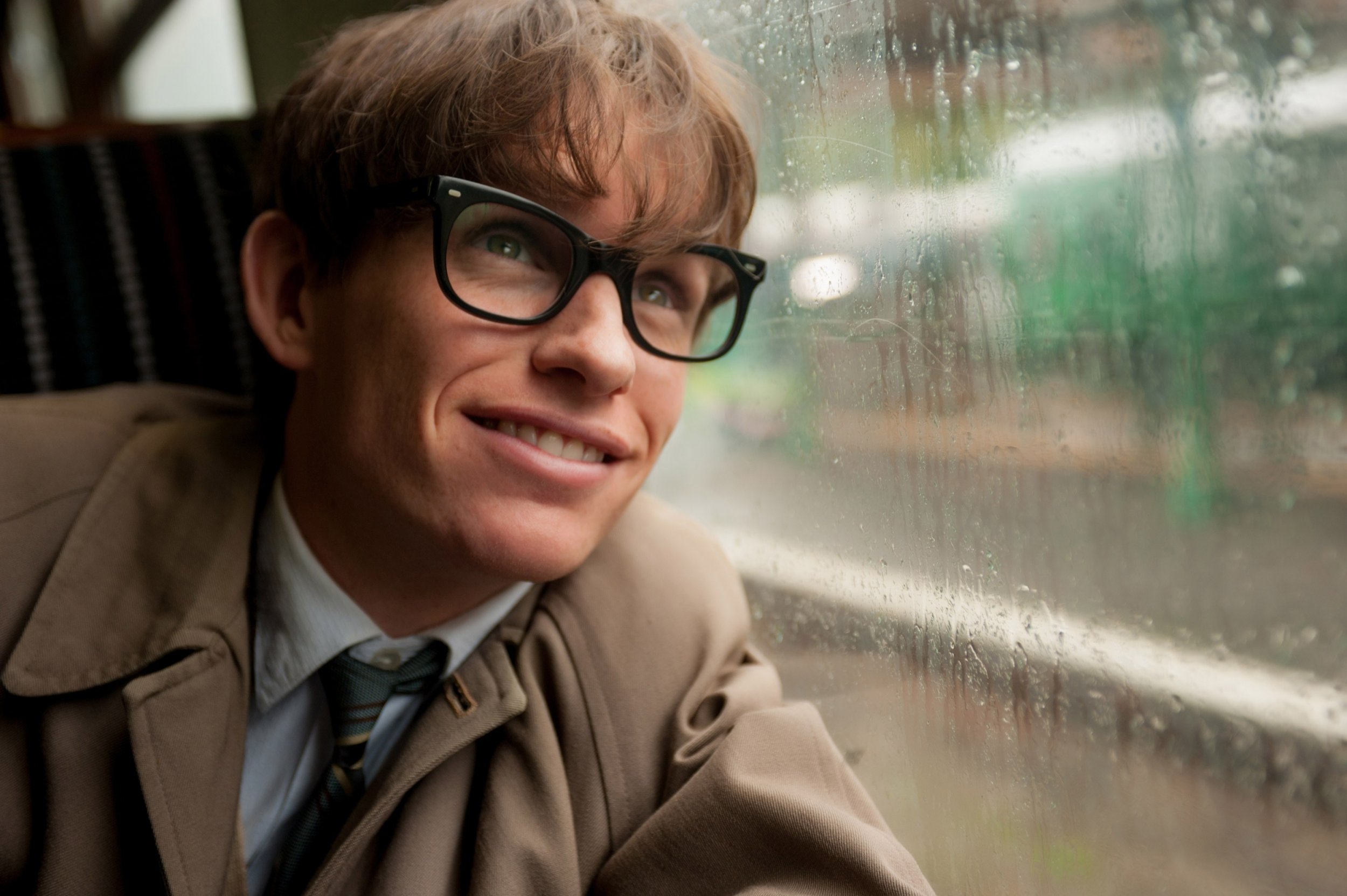 Stephen Hawking is widely thought of as one of the most inspirational scientists—and people—in the world, and now he can add inspirational movie character to his list of achievements.
Eddie Redmayne's Oscar-winning turn as the theoretical physicist in 2014 movie The Theory of Everything has been named the most inspiring character on the big screen by British movie fans.
The U.K. movie theater chain Empire Cinemas polled a sample of the population on Hollywood's most uplifting characters, and shared the results with Newsweek. Looking at the list (see below) a clear trend emerges: many appear to be galvanized by the efforts of real-life influencers like Hawking, World War II codebreaker Alan Turing and housewife-turned-millionaire Miracle Mop inventor Joy Mangano.
The top 10 is as follows:
Stephen Hawking (Eddie Redmayne)—Theory of Everything
Erin Brockovich (Julia Roberts)—Erin Brockovich
Billy Elliot (Jamie Bell)—Billy Elliot
Alan Turing (Benedict Cumberbatch)—The Imitation Game
Rocky Balboa (Sylvester Stallone)—Rocky
John Keating (Robin Williams)—Dead Poets Society
James Bond (Daniel Craig)—Spectre
Christopher Gardner (Will Smith)—The Pursuit of Happyness
Hugh Glass (Leonardo DiCaprio)—The Revenant
Joy Mangano (Jennifer Lawrence)—Joy
"Film has the power to move people emotionally; our cinema auditoriums see everything from tears to laughter and even screams of terror. This study proves though that film can affect viewers even after they leave the screen—inspiring people to do amazing things from travel the world, giving to charity and even taking up a new sport or hobby," said Empire Cinemas's Jon Nutton.
Elsewhere in the poll, Brits revealed that their favorite movie quote is the oft-quoted line from Tom Hanks in 1994's Oscar-winning Forrest Gump: "My momma always said, 'Life is like a box of chocolates, you never know what you're gonna get.'"
In second place was Mel Gibson's stirring speech as William Wallace in Braveheart: "Every man dies, but not every man really lives."
And the third most popular quote were the wise words of Rafiki in The Lion King: "Oh yes, the past can hurt. But you can either run from it, or learn from it."