Stephen Miller Denies Being Booted Out Of CNN After Awkward Jake Tapper Interview, Hits Channel's 'Journalistic Standards'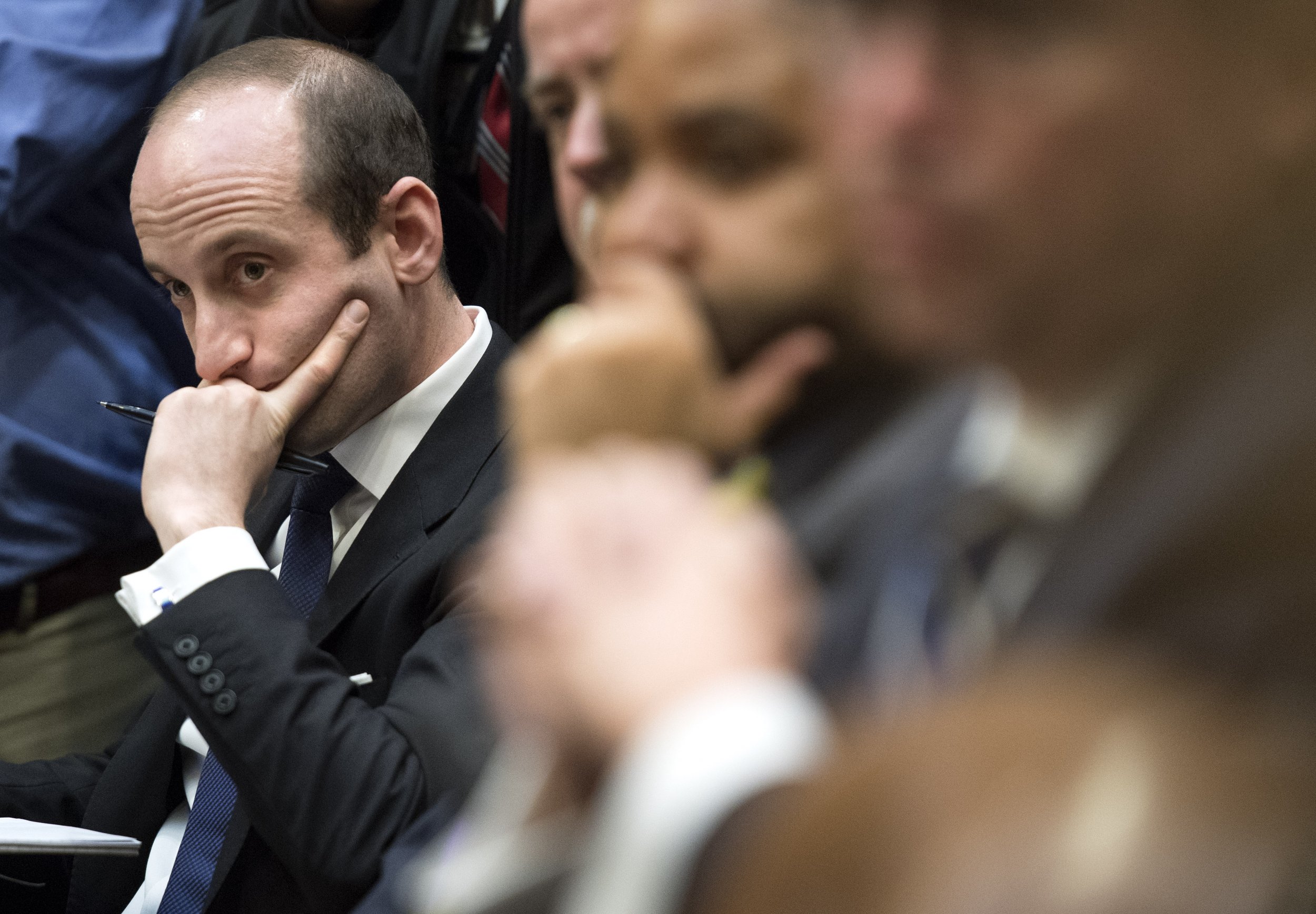 White House senior policy adviser Stephen Miller has denied he was booted off the set of CNN's State of the Union following an awkward interview with host Jake Tapper.
Miller, whose Sunday appearance on the show was praised by President Donald Trump despite it ending in Tapper cutting him off, claimed he was not dragged out of CNN and slammed the channel for having "low journalistic standards."
In a Monday night interview on Fox News' Tucker Carlson Tonight, Miller was asked about the fiery interview, in which he attacked the host by calling him condescending and describing his questions as "snide."
"I think that like many things CNN says, the story has the most important virtue of all CNN stories as being not true," said Miller when asked about being escorted form CNN.
"It's just another example of CNN's very low journalistic standards. CNN has been extraordinarily biased, extraordinarily unfair to the president and is not giving their viewers honest information," he added.
Tapper's interview with Miller became heated after the policy adviser was asked about Trump's mental state and his claim that he was a "stable genius," to which Miller responded: " Not only do I think they help it, but I think in the toxic environment that you've created here and CNN and cable news, which is a real crisis of legitimacy for your network."
His comments prompted Tapper to respond: "I get it. There's one viewer that you care about right now and you're being obsequious and you're being a factotum in order to please him, OK."
The host later cut Miller off, telling him the viewers had heard enough and finishing up the interview early, in a move that was criticized by Trump, who had indeed been watching the show and suggested tapper had fared poorly against his guy.
"Jake Tapper of Fake News CNN just got destroyed in his interview with Stephen Miller of the Trump Administration," Trump tweeted.
"Watch the hatred and unfairness of this CNN flunky!" he added.