Stephen Miller Called 'Fascist' At Mexican Restaurant, Trump Supporters Blast Eatery With Bad Reviews
White House senior adviser and immigration policy architect Stephen Miller was heckled and called a "fascist" by patrons at a Mexican restaurant in Washington D.C.
Two days before Homeland Security Secretary Kirstjen Nielsen was ridiculed by protestors at MXDC Cocina Mexicana, Miller was approached by customers asking if the "real-life fascist" would beg for money for "new cages." The "zero tolerance" immigration hard-liner had the Espita Mezcaleria encounter Sunday amid intense backlash against a now-reversed policy to separate migrant children from their families. Both Nielsen and Miller's Mexican restaurant incidents have prompted a deluge of self-proclaimed supporters of President Donald Trump to hit both D.C. establishments with one-star reviews and nasty comments.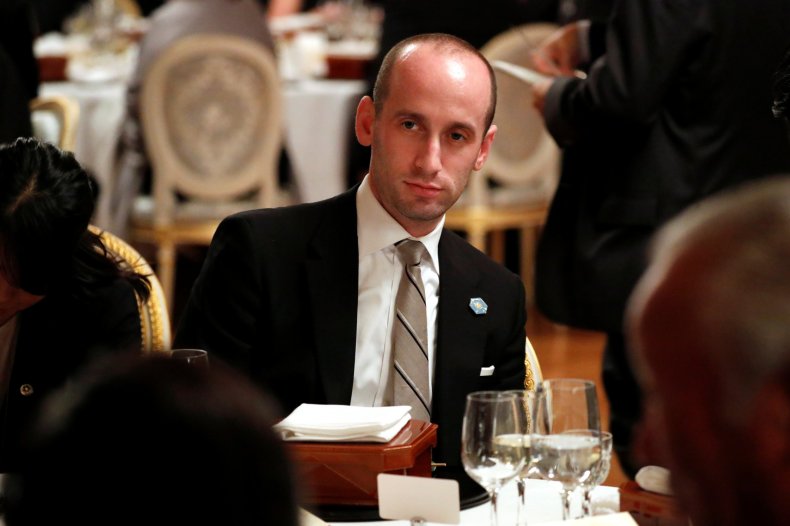 The New York Post reported that Miller did not respond to the hecklers who approached him saying, "Hey look guys, whoever thought we'd be in a restaurant with a real-life fascist begging [for] money for new cages?"
Miller, who was previously communications director for then-Senator Jeff Sessions, called the Trump administration's policy to separate children from parents who illegally cross the U.S. border a "simple decision," the New York Times reported. Miller's vocal and unequivocal stance on immigration culminated with a Wednesday story from the Splinter News website that revealed his cell phone number that caused the publication to be banned briefly from Twitter.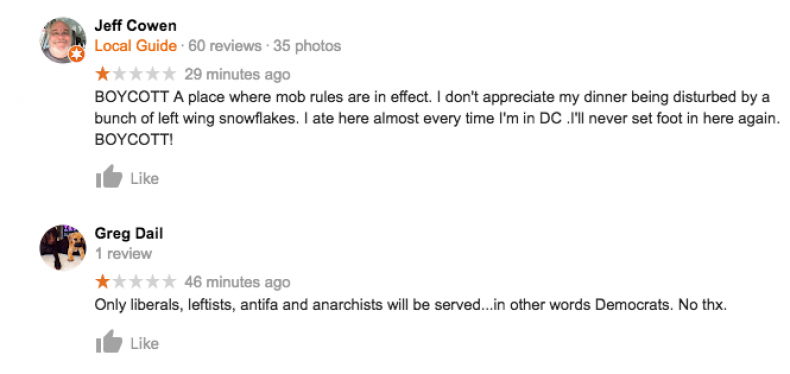 DHS Secretary Nielsen's Mexican restaurant run-in at DXDC Cocina Mexicana Tuesday evening saw patrons and protesters shouting "shame" and "end Texas concentration camps" as she dined at the D.C. establishment. A barrage of negative, one-star reviews have since littered DXDC Cocina Mexicana's Google, Yelp and other online review pages for allowing the "leftist anarchists" to disrupt Nielsen's dinner.
"BOYCOTT A place where mob rules are in effect. I don't appreciate my dinner being disturbed by a bunch of left wing snowflakes. I ate here almost every time I'm in DC .I'll never set foot in here again. BOYCOTT!" read one verified review Thursday.
"Only liberals, leftists, antifa and anarchists will be served...in other words Democrats. No thx," reads another one-star review.
"Don't eat here if you support Trump. They will let pedestrian come in and scream at you. This is called backlash," another review laments. "Rude staff full of ignorant liberals! They will be out of business soon! Taco bell has better food!"