Stephen Miller's Uncle Says 'Dozens of Family Members' Wanted Him to Call Nephew 'Immigration Hypocrite'
White House senior adviser Stephen Miller's uncle David Glosser, who penned a widely read op-ed calling his nephew an "immigration hypocrite," said on Tuesday that "dozens of family members" encouraged him to publish it.
Glosser, a retired neuropsychologist, said on CNN that he has been posting his opinions on the nation's immigration policies on Facebook for more than a year. But he noted that he penned the editorial Politico published Monday because "the administration has had an increasingly hostile posture towards desperate people trying to get into the country."
"I have a huge family. I wouldn't offer to speak for my entire family, but dozens of family members encouraged me to push forward with this," Glosser said.
"Various members of the family, as well as myself, thought I could no longer remain...[a] quiet voice on the subject in light of the incarceration of all these children," Glosser continued, referencing Trump's controversial "zero tolerance" immigration policy that led to migrant families being separated at the border. "It's an act of inexcusable cruelty," he said.
In his piece, Glosser wrote, "I have watched with dismay and increasing horror as my nephew, an educated man who is well aware of his heritage, has become the architect of immigration policies that repudiate the very foundation of our family's life in this country."
The op-ed noted that Miller espoused not only family separation but also Trump's travel ban, limiting citizenship for legal immigrants and decreasing the number of refugees allowed into the country.
"Our family were immigrants, in fact they we were refugees," Glosser said on CNN's New Day show. "If my ancestors had not immigrated to the United States when they did, if they had waited a few more years until 1924, the door would've been shut."
He added, "My parents would have gone up the crematory chimney, I wouldn't have been born, my sister wouldn't have been born. And certainly Stephen would never have existed."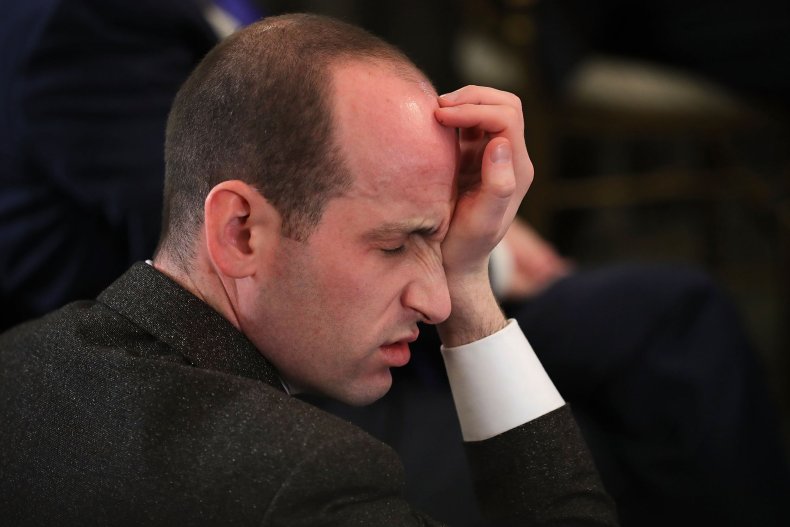 Glosser admitted he has not spoken with Miller for years but noted that "of course" it was difficult to slam his nephew.
"I write this more in sadness than in anger," Glosser said. He added that he doesn't expect the op-ed will lead Miller to have a change of heart.
"It appears he made his entire political and personal career on this single issue for reasons that I don't really know," Glosser said.
Miller, like Trump, has called for an end to family-based immigration laws and said that immigrants who can most contribute to the economy should be favored.