Stepmom Slammed for Trying To Take Teen's Hard-Earned Money As 'Punishment'
The internet has backed a teenager who moved her money from a bank account she shared with her dad after her stepmom threatened to take it.
In a post shared on Reddit on Friday, under the username u/BaasPPMMBB, the 15-year-old girl wrote that her stepmom of 18 months, who has access to her shared account's card and PIN, threatened she would take out money as a form of punishment.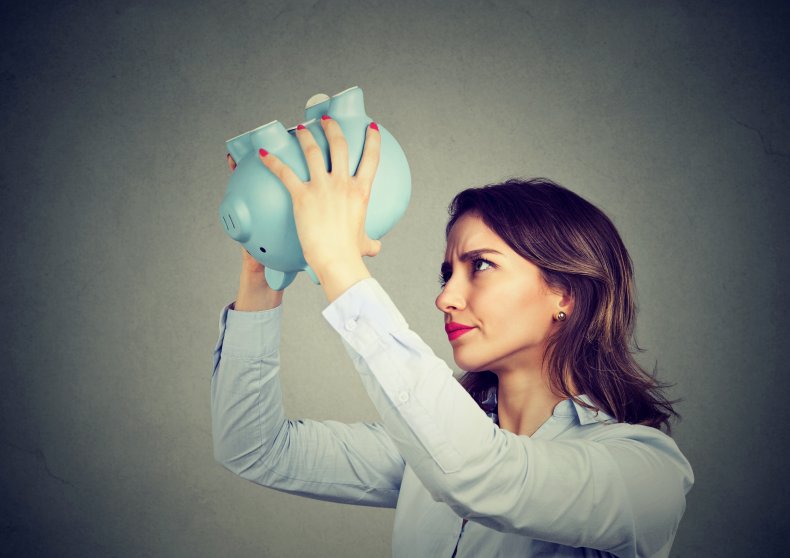 According to the Step Family Foundation, more than 50 percent of U.S. families are remarried or recoupled, and 1,300 new stepfamilies are forming every day.
The average marriage in America lasts only seven years, and one out of two marriages ends in divorce. About 75 percent of divorced people remarry, and 50 percent of the 60 million children under the age of 13 are living with one biological parent and that parent's partner.
The teenager wrote: "I broke curfew a few days ago and she suggested that she is considering whether to take 20 percent of my money out of the account as a fine for punishment and every time this happens she will take 20 percent more until nothing is left."
The money she kept in the account came from selling handcrafted items, so the teen decided to take her money and deposit it in a new account shared with her big brother, whom her mother-in-law said the teen is now not allowed to see.
The post first shared on Reddit has been upvoted more than 16,700 times and received about 2,300 comments.
One user ieya404 wrote: "Honestly, I completely agree with your actions here. Your stepmother threatened to steal your money from you, so you moved to protect it first. As to why you didn't trust your dad, well - why did she have access to the debit card and PIN for an account that wasn't hers?"
And Lonely-World-981 commented: "This is so important. Your dad broke your trust first, by giving your step-mother access to the debit card and pin," while Odubik wrote: "You didn't break trust, you prevented threatened theft. You literally moved your money out of the bank after the bank robbers told you they were going to go steal it."
Another Redditor finkplamingoes wrote: "Your stepmom has wildly overstepped, and good on you for having the foresight to take preventative measures to protect YOUR hard-earned money.
"Where was your dad when she first brought this up? Did he defend you? Especially since he disagrees with your stepmom, his issue should be with her for crossing the line, not with you for being smart about your money."
Key-Ad-7228 wrote: "She went to fulfill her threat and found the account empty," while dtalok7 commented: "Good move. Sounds like she was just waiting for an excuse to steal your money."
Mooimafish3 commented: "I'd ask her why she is such a deadbeat that she has to steal from a child."
Another Redditor Fenriswolf_9 wrote: "it's your money. Maybe you'd trust your father more if he stepped up as a parent and told his wife that discipling you for things like breaking curfew [is] his job, not hers."
Newsweek reached out to u/BaasPPMMBB for comment. We could not verify the details of the case.
If you have a similar family dilemma, let us know via life@newsweek.com. We can ask experts for advice, and your story could be featured on Newsweek.