Impeachment a 'Mortal Threat' to Trump, White House Struggling to Combat Inquiry Warns Steve Bannon
The man credited by many for bringing Donald Trump to power has warned that the impeachment process now presents the single biggest danger to the president.
Steve Bannon criticised the way the White House was responding to the impeachment crisis, sparked by claims that Trump had pressured his Ukrainian counterpart to get dirt on Democratic 2020 contender Joe Biden and his son Hunter.
"This is serious. As sure as the turning of the earth, he is going to be impeached by Pelosi in the next six weeks. Nancy Pelosi is very focused," Bannon told the New York Post, referring to the Democrat House Speaker.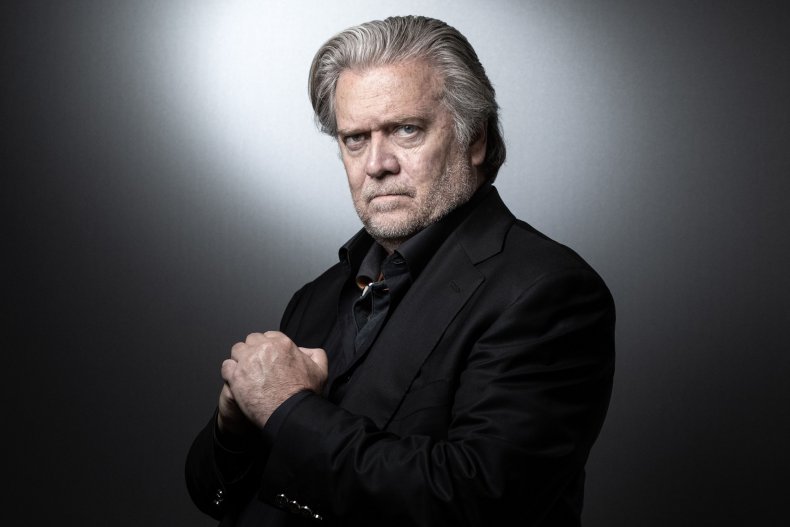 Bannon said a sign of the dysfunction within the Trump administration was the press conference in which Trump's chief of staff confirmed last week that Trump had withheld military aid to Ukraine, pending cooperation in what was part of a quid pro quo, only to later row back on that claim.
"I don't feel comfortable when I see the chief of staff, Mick Mulvaney," Bannon said.
"The problem we have is that the president needs a team around him and somebody has got to step up and make a play. Trump can't do everything," Bannon said. "There is just no coordination with the team."
"The fake news and witch hunt stuff is not working."
Bannon told the Post that the White House needed to set up a dedicated "impeachment squad" to "focus on [impeachment] 24/7."
He said that it would be unlikely the Republican-dominated Senate would find Trump guilty, although Senate majority leader Mitch McConnell, whom he calls an adversary, might look for a drawn-out public trial.
Bannon also believed there was no Democrat candidate who could win in 2020, noting it was likely there would be a centrist revolt against Elizabeth Warren, while Joe Biden's campaign would implode.
This would make it more likely that stronger candidates like Michael Bloomberg and Hilary Clinton to enter the race.
"Nobody is on the stage. The Cory Bookers and Kamala Harrises haven't gotten enough traction to compete with Warren. The hedge fund investment banking corporatist community of the Democratic Party is not prepared to have them."
"Bloomberg or Clinton could be very competitive. She is a very formidable candidate and I think Bloomberg would be very formidable."
"Nobody on that stage can beat Trump at least as far as right now. The only person that could beat Trump that is currently in the field is Trump," Bannon added.
The former head of Breitbart News has been touting his version of populism around the world and has been linked to right-wing leaders in Greece and the Netherlands.
Last week, the Italian culture ministry evicted what had been dubbed a far-right institute linked to Bannon, which promoted his views at the Trisulti Charterhouse in the Province of Frosinone. However, reports suggested that the eviction was due to violations of the lease, rather than the views being espoused there.
Impeachment a 'Mortal Threat' to Trump, White House Struggling to Combat Inquiry Warns Steve Bannon | U.S.