Steve Bannon on Facebook, Twitter and Google: 'These People Are Evil'
Steve Bannon, former White House chief strategist, lashed out at executives from Google, Facebook and Twitter this week, branding them sociopaths, narcissists and generally evil.
The one-time presidential advisor, who resigned last August amid clashes inside the Trump administration, told CNN's Oliver Darcy Wednesday that the companies "have to be broken up." He said data held by the world's biggest technology firms should be open to the public.
Bannon spoke out as the U.S. president launched his own Twitter tirades against Google, which he accused of rigging search results with an anti-conservative bias. Trump then claimed the search engine failed to promote his State of The Union address, but that was false news.
"These [tech companies] are run by sociopaths," he said. "These people are complete narcissists. These people ought to be controlled, they ought to be regulated." The former Breitbart executive chairman later told CNN's Darcy: "These people are evil. There is no doubt about that."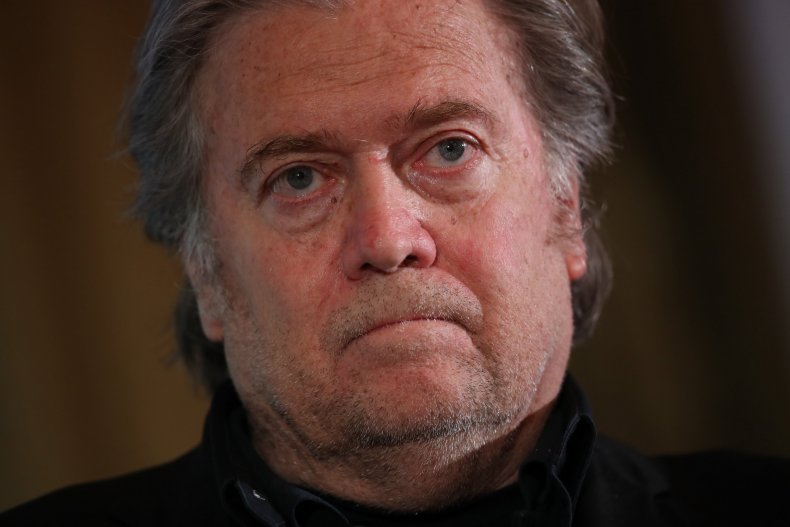 Bannon suggested data held by the firms should be seized.
"All that data they have is put in a public trust," Bannon suggested. "They can use it. People can opt in and opt out. That trust is run by an independent board of directors. It just can't be that [big tech is] the sole proprietor of this data." He later added: "I think this is a public good."
In July 2017, sources close to Bannon told The Intercept that he believed Facebook and Google should be regulated like utilities. Bannon once held the position of vice president at Cambridge Analytica, a political profiling firm that was accused of abusing data collected from Facebook.
On Tuesday, Trump said the alleged suppression of news by Google would soon be "addressed." The president tweeted: "Republican/Conservative & Fair Media is shut out. Illegal?" He added: "Google & others are suppressing voices of Conservatives and hiding information and news that is good. They are controlling what we can & cannot see. This is a very serious situation."
Google, in a statement sent to Newsweek, denied altering results based on political leaning.
"When users type queries into the Google Search bar, our goal is to make sure they receive the most relevant answers in a matter of seconds," a spokesperson commented via email. "Search is not used to set a political agenda and we don't bias our results toward any political ideology."
Google Responds, Again
The company was forced to also hit back against the suggestion it shunned a Trump speech.
"On January 30, 2018, we highlighted the livestream of President Trump's State of the Union on the google.com homepage," it said. "We have historically not promoted the first address to Congress by a new President, which is technically not a State of the Union address. As a result, we didn't include a promotion on google.com for this address in either 2009 or 2017."