Steve Bannon, WH Staff Accused of Using Personal Email to Discuss Sending Sensitive Nuclear Technology to Saudi Arabia
Representative Elijah Cummings said Thursday the House Committee on Oversight and Government Reform had obtained documents showing that former White House chief strategist Steve Bannon and former Deputy National Security Adviser K.T. McFarland discussed transferring sensitive nuclear technology to Saudi Arabia, according to a letter released publicly.
Cummings's letter to White House counsel Pat Cipollone alleged that the documents showed McFarland used her personal AOL email account for official purposes, coordinating with White House officials and Tom Barrack—a friend of President Donald Trump and the chair of his inaugural committee—about sending the technology to the Saudis.
Cummings also wrote that the House committee, which he chairs, had obtained documents that appeared to show Bannon received messages to his personal email from Barrack about the technology transfer.
"These communications appear to be sent while Mr. Bannon worked at the White House in order to inform Mr. Bannon's official work relating to developing 'broader middle east policy,'" the letter read.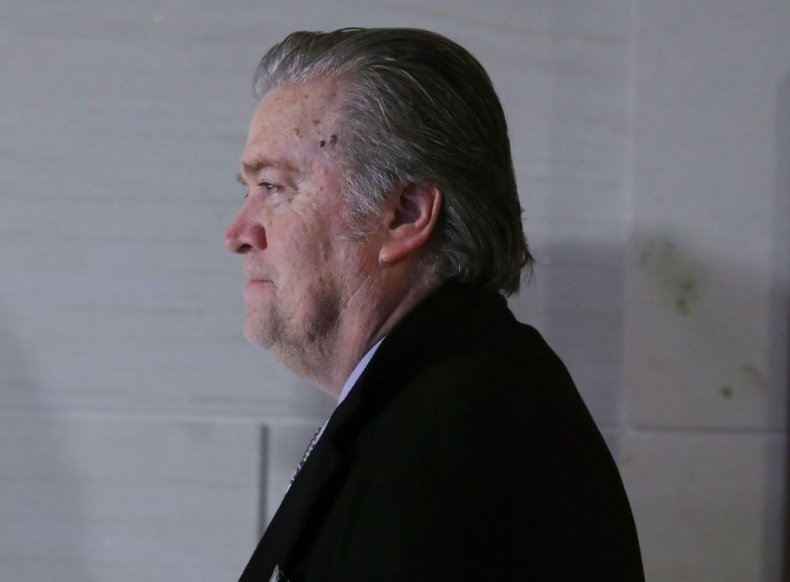 Cummings's letter suggested the "communications raise questions about whether these officials complied with the Presidential Records Act and whether the White House identified this personal email use during its internal review and took steps to address it."
In February, a House oversight committee report alleged that national security adviser Michael Flynn pushed a plan to sell technology for nuclear power plants to Saudi Arabia, which led to concerns on the part of ethics officials. The letter was full of items that made news Thursday, including a claim that Abbe Lowell, a lawyer to White House adviser Jared Kushner, said that Kushner "has used—and continues to use—WhatsApp as part of his official duties in the White House."
According to the letter, Lowell said that Kushner wasn't violating records preservation laws because he sends screenshots to his official White House email address.
In the letter, Cummings requests further documents and information by April 4, including information on officials who used personal email addresses, text messages, messaging services or encryption software to conduct official business.