Steve Bannon 'In Contact' With Top Pope Francis Critic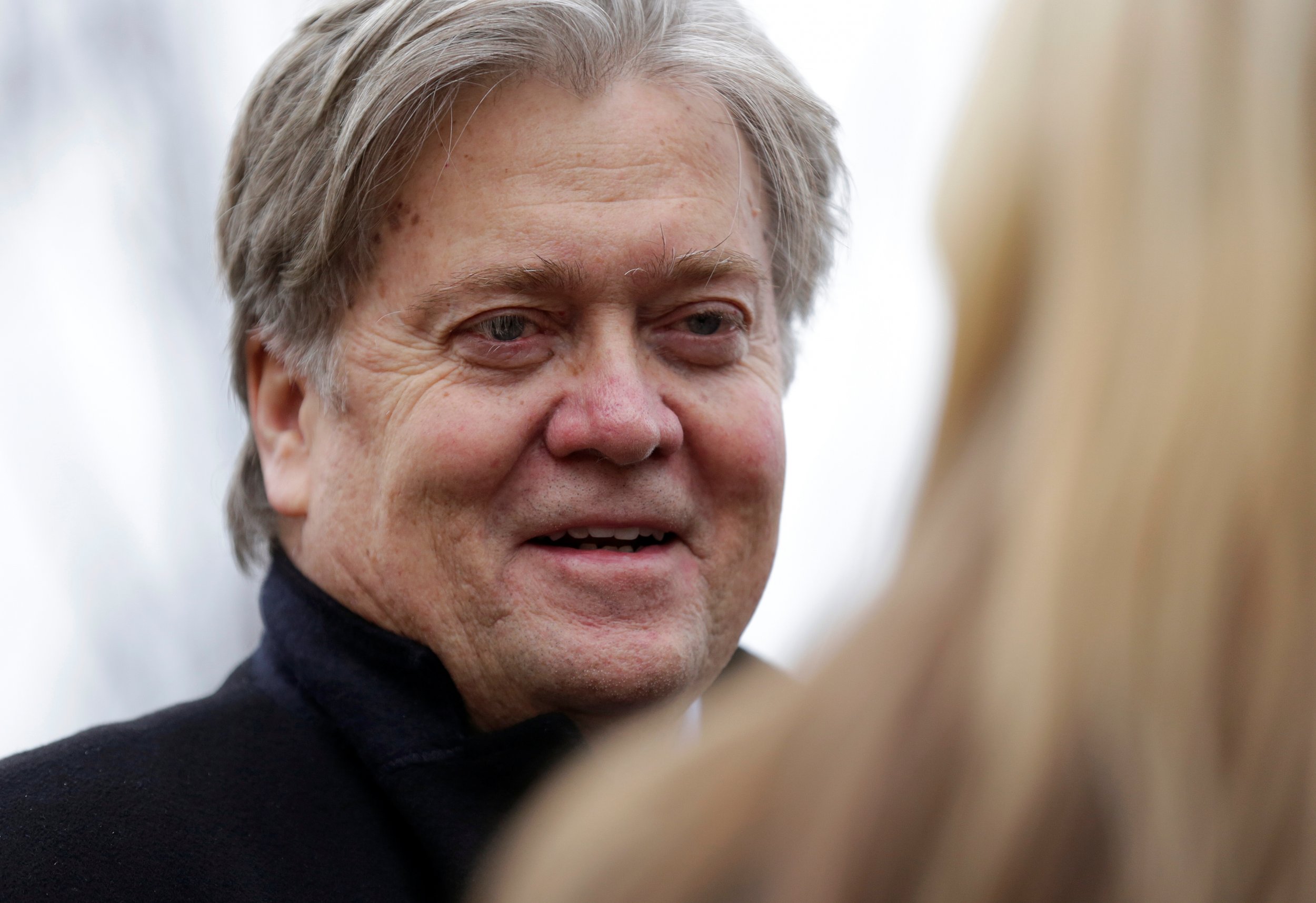 White House adviser Steve Bannon is in contact with a leading church critic of Pope Francis, reports say.
Bannon and Cardinal Raymond Leo Burke, perhaps the most senior of the liberal Francis's conservative Catholic critics, first met three years ago and remain in touch, The Times reported.
"They are in touch, although there is no Bannon-Burke anti-Francis axis," said Benjamin Harnwell, a British Catholic who arranged the meeting.
"The cardinal represents a significant portion of U.S. Catholics and the U.S. government will naturally want to keep that channel open," he said.
Bannon, himself a Catholic, is known for his anti-immigration views. Thomas Williams, the Rome correspondent of Breitbart, who is a former priest, told the paper that Bannon had been "critical" of Francis's liberal stance on migration.
He said Burke and Bannon "recognized commonalities" with each other, and Bannon would be looking to maintain good ties with allies at the Vatican.
Burke and Francis are likely to clash in the near future, after Francis last month forced the resignation of the conservative head of the Sovereign Order of Malta, whom Burke had supported.