Steve Bannon Says Trump's Firing of James Comey was Biggest Blunder in 'Modern Political History'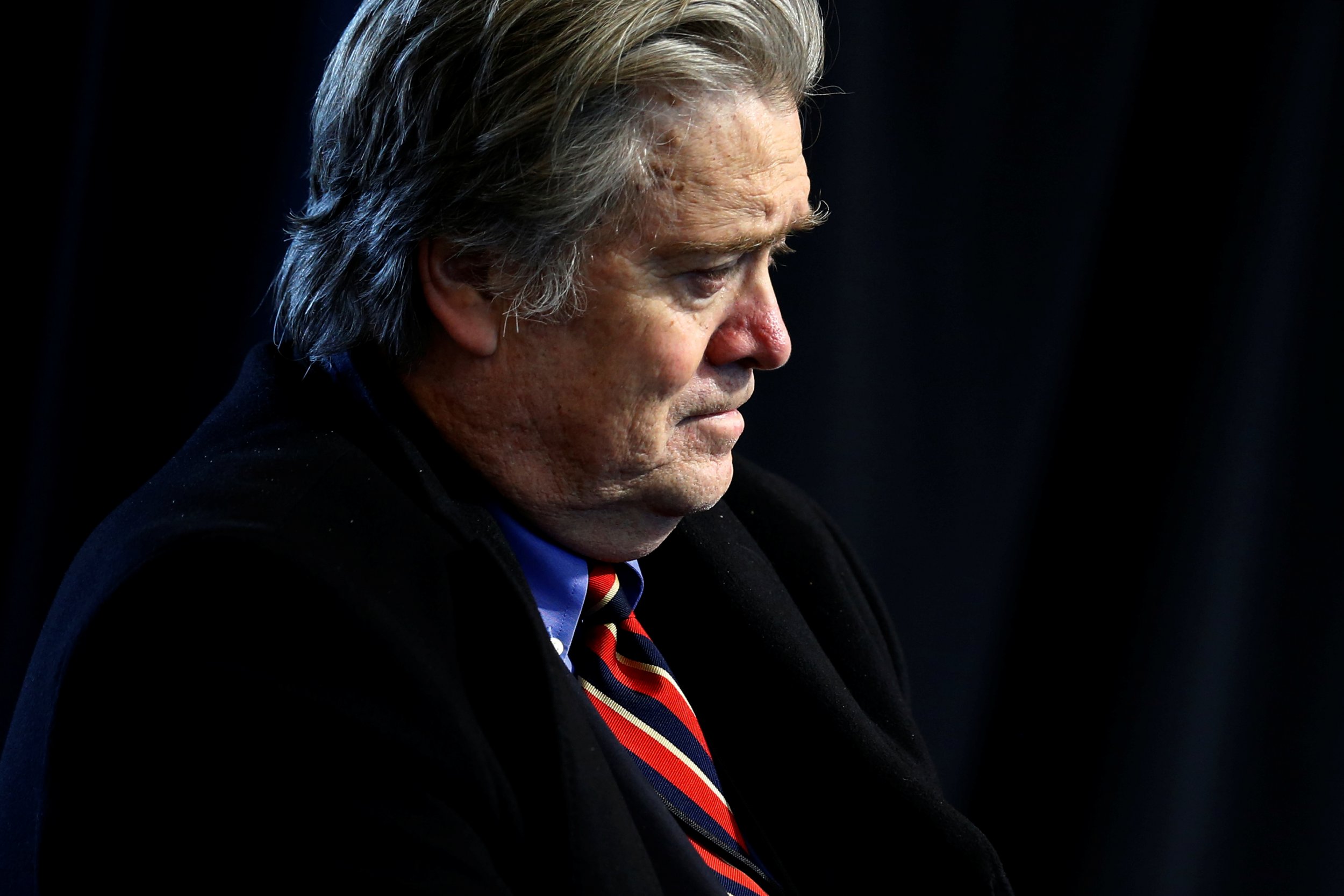 President Trump's firing of former FBI Director James Comey may be the biggest mistake in "modern political history," the president's former chief strategist, Steve Bannon, said on Sunday.
"I don't think there's any doubt that if James Comey had not been fired we would not have the special counsel [Robert Mueller]," Bannon said in a portion of his 60 Minutes interview, which did not appear as part of the Sunday-night program but was posted online by CBS News.
Mueller, who continues to lead the Russia investigation independent of the Department of Justice, was hired May 17, roughly a week after Trump fired Comey.
"Someone said to me that you described the firing of James Comey … as the biggest mistake in political history?" CBS correspondent Charlie Rose asked Bannon in the online clip.
"That would probably be too bombastic even for me," Bannon said, "but maybe modern political history."
If not for Comey's firing, we "would not have the Mueller investigation in the breadth that clearly Mr. Mueller is going in," Bannon continued. "Because directionally, I think it's a very different investigation."
Comey's firing has led Mueller to investigate whether President Trump obstructed justice. Before he fired Comey, the president reportedly asked the former FBI director to drop a strand of his investigation of former National Security Adviser Michael Flynn.
Flynn had misled Vice President Mike Pence and other officials about contacts he had with Russia's ambassador during the transition period after the election.
Flynn allegedly suggested to Ambassador Sergey Kislyak that sanctions on Russia imposed by President Barack Obama as punishment for the Kremlin's inteference in the 2016 election could be lifted.
Flynn was later found to have also been working as a foreign agent on behalf of Turkey during the election.
After Comey was fired, Trump told NBC News anchor Lester Holt that he fired the FBI director because of his handling of the Russia investigation.
Read more: Steve Bannon on '60 Minutes' is as blustery as ever
Mueller is now reportedly investigating Trump's finances and his family's business deals in Russia. During an interview with The New York Times, Trump said he considered those lines of investigation to be a "violation."
According to a report in The Washington Post last week, Mueller also intends to interview key Trump aides, including former press secretary Sean Spicer, former chief of staff Reince Priebus and interim communications director Hope Hicks.
The Trump administration has attacked Mueller and his team of attorneys' credibility, accusing them of being Democrat stooges. Trump directly accused Mueller of having a conflict of interest because he was under consideration to replace Comey as FBI director. Trump has also accused Republican Senate Majority Leader Mitch McConnell of not doing enough to shield him from the Russia investigation.
In the clip, Bannon says Mueller should not be fired.