Trump Warns Mueller Against Investigation, Shares Anger at Sessions and Comey In NYT Interview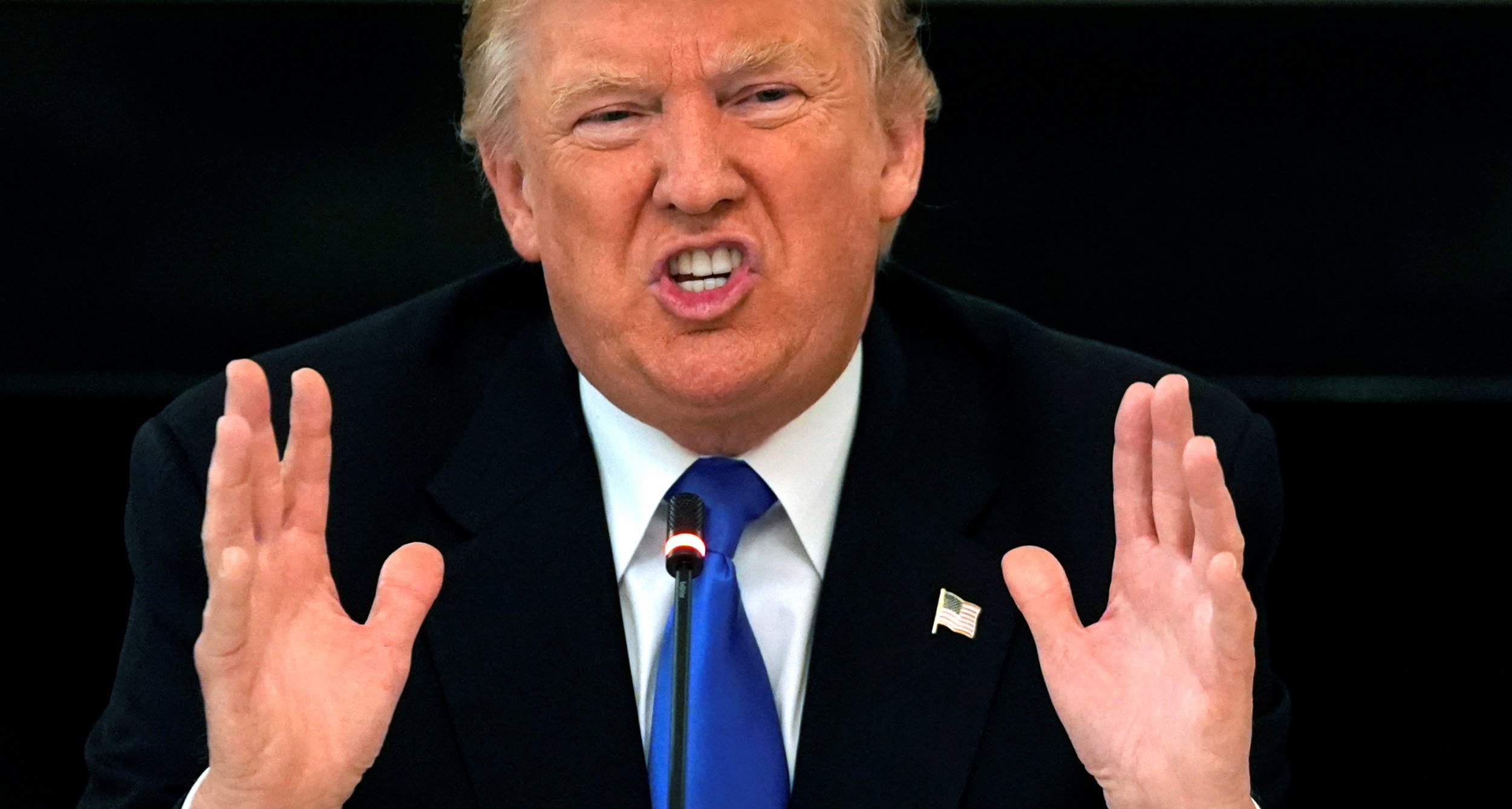 In an interview Wednesday President Donald Trump attacked his Attorney General Jeff Sessions for stepping away from the Russia investigation and said he thinks former FBI Director James Comey wanted to blackmail him.
But the President also had a warning for special counsel Robert Mueller who is leading an investigation into whether the Trump campaign worked with Russia to interfere in the 2016 election.
"A special counsel should never have been appointed in this case," Trump told The New York Times.
Muller has a conflict of interest in the investigation, Trump said, because he interviewed for the job of FBI director the day before he was named special counsel. "There were many other conflicts that I haven't said, but I will at some point," Trump warned.
"I have done nothing wrong," the president insisted. He indicated Mueller's investigation would cross a red line if it began investigating his family's finances beyond any specific connection to Russia.
"By the way, I would say, I don't — I don't — I mean, it's possible there's a condo or something, so, you know, I sell a lot of condo units, and somebody from Russia buys a condo, who knows?" Trump said. "They said I made money from Russia. I don't. It's not my thing. I don't, I don't do that."
Read more: Putin is helping Trump because he wants to protect his secret stash of money, businessman claims
At the same time Trump wouldn't say he would go as far as to fire Mueller if he began investigating beyond the red line. "I can't answer that question because I don't think it's going to happen," he said.
Pressure on the president over the Russia investigation has increased over the past two weeks. Early this month it was revealed that Trump's son Donald Trump Jr. and his campaign chairman Paul Manafort and son-in-law and advisor Jared Kushner met with Russians who they were told were part of a Kremlin plot to help Trump win the presidency.
During the interview Wednesday the president seemed most upset that a special counsel was hired to oversee the Russia investigation in the first place. Mueller is tasked with probing how the Kremlin worked to interfere in the U.S. election in favour of candidate Trump and in probing whether members of the Trump campaign or the president's associates assisted their efforts.
Mueller was hired after Trump fired FBI Director James Comey, who was leading a main branch of the investigation. Congress is also carrying out its own probes. Comey was fired in May after Trump urged him to "let go" the investigation of his former National Security Advisor Michael Flynn in relation to the probe.
Trump said he thinks Comey briefed him soon after the election on a dossier of unsubstantiated allegations that his team worked with Russia, "so that I would think he had it out there."
When asked if he thought this was to give Comey leverage over Trump the president said "yeah, I think so."
Mueller's appointment also followed Attorney General Jeff Sessions' decision to back away from involvement in the investigation in March. Sessions' decision was based on a perceived conflict of interest following revelations that he met with Russia's ambassador to the U.S. three times during the campaign and didn't disclose those meetings when asked during his Senate confirmation hearing.
"Sessions should have never recused himself, and if he was going to recuse himself, he should have told me before he took the job and I would have picked somebody else," Trump said.
During his confirmation hearing Sessions said he would consider recusing himself from investigations that involved the Trump campaign if there was a conflict of interest.
"Jeff Sessions takes the job, gets into the job, recuses himself, which frankly I think is very unfair to the president," Trump said. "How do you take a job and then recuse yourself? If he would have recused himself before the job, I would have said, 'Thanks, Jeff, but I'm not going to take you.' It's extremely unfair — and that's a mild word — to the president."
Trump's criticism of his Attorney General was condemned by Walter Shaub, who recently stepped down as head of the Office of Government Ethics. Trump's behavior, he said, goes to show that the Trump administration doesn't care about ethics.
"What kind of tone from the top do you set when you criticize AG for doing the right thing & recusing from a matter in which he had a conflict?" Shaub tweeted Wednesday.
"I'll tell you what kind," Shaub said. "It sends a clear message that ethics doesn't matter."