Steve Bannon Says Alexandria Ocasio-Cortez Is the 'No. 1 Rock Star of American Politics': 'I Love Her'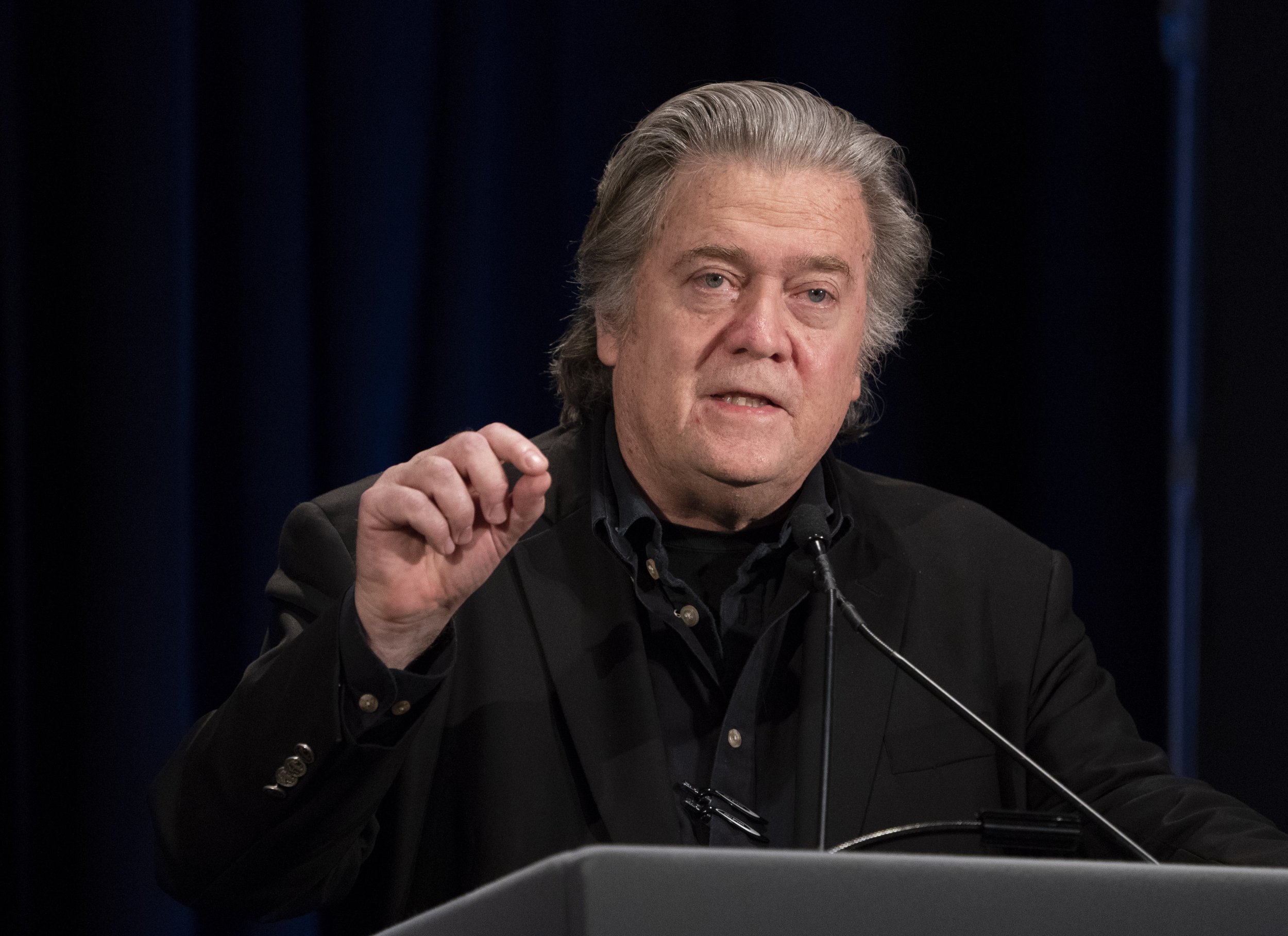 Former White House chief strategist Steve Bannon has emerged as an unlikely fan of Representative Alexandria Ocasio-Cortez, praising her "determination, courage and tenacity."
Despite being from the opposite side of the political spectrum, the right-wing political adviser told Spanish newspaper El País he was impressed by the Democratic freshman and leftist darling's meteoric rise.
Bannon is spearheading a political plan for right-wing parties to campaign on ahead of the European elections in May. This includes the Spanish party Vox, which he has been advising since 2017.
He told the newspaper about the importance of "citizen politicians" who are able to master social media strategies to push their message, such as Ocasio-Cortez.
"I don't agree with Alexandria Ocasio-Cortez, but today she is the No. 1 rock star in American politics," he said. "Now, she is as strong as [House Speaker] Nancy Pelosi, but just a year ago she was a waitress working night shifts. Today, she eats at the same table as Trump and Pelosi. And we are talking about the most powerful nation in the world."
Asked whether he liked her, Bannon replied: "I love her! She has what it takes to win. Determination, courage, tenacity."
However he was dismissive of her progressive agenda and her views on economics.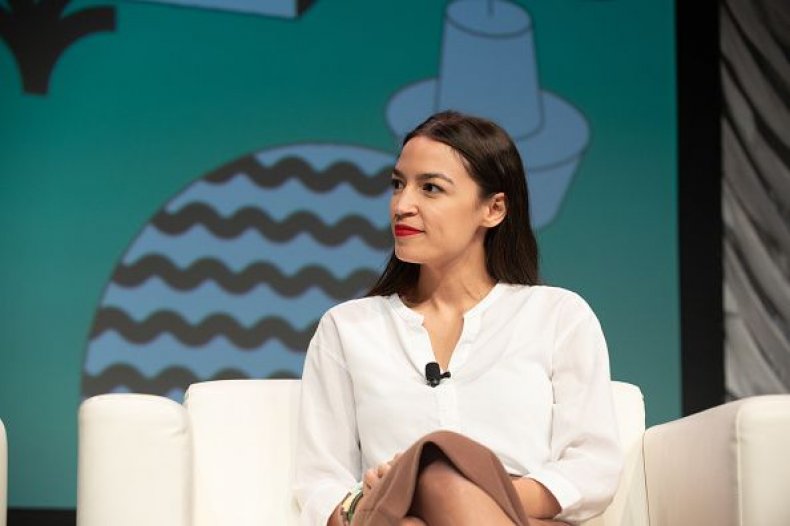 "It is true that she does not know much and what she knows is completely wrong, especially in economics. But she has something that cannot be trained," he said.
Bannon added that Vox could be as successful in Spanish politics if it had the same social media clout as that possessed by the New York congresswoman.
"The world is changing. Take Trump—that was a kind of reality show. [Hillary] Clinton had wanted to be president since she was 6 years old. She went to all the good schools, got a law degree...and the people rejected it. That's why the old left is collapsing.
"I wish Cortez was on our side. I said it in a meeting the other day of the Republicans: We need more waiters and fewer lawyers," he added.
Bannon is the latest unlikely backer of Ocasio-Cortez. In January, Fox News host Laura Ingraham said that the congresswoman's rapid rise was "impressive" and that any Democrat wanting to run in the 2020 election would have to "kiss Alexandria Ocasio-Cortez's ring."
Regarding 2020, Bannon said the toughest opponents President Donald Trump could face would be Kamala Harris and running mate Beto O'Rourke, which would be a "mixture of California and Texas."
"Nobody will get close to beating him [Trump]. His strategy will be to focus on Arizona, Georgia, North Carolina and Florida. Trump has already blocked the Midwest," he said.
"But I insist, if nothing is found in the investigations in the next six months, he will win by more than he did in 2016.... [The Democrats] have bet so much on the Mueller report...and offending Trump is dangerous. It's going to get ugly," Bannon said.