Steve Bannon Used Breitbart to Try to Take Down Twitter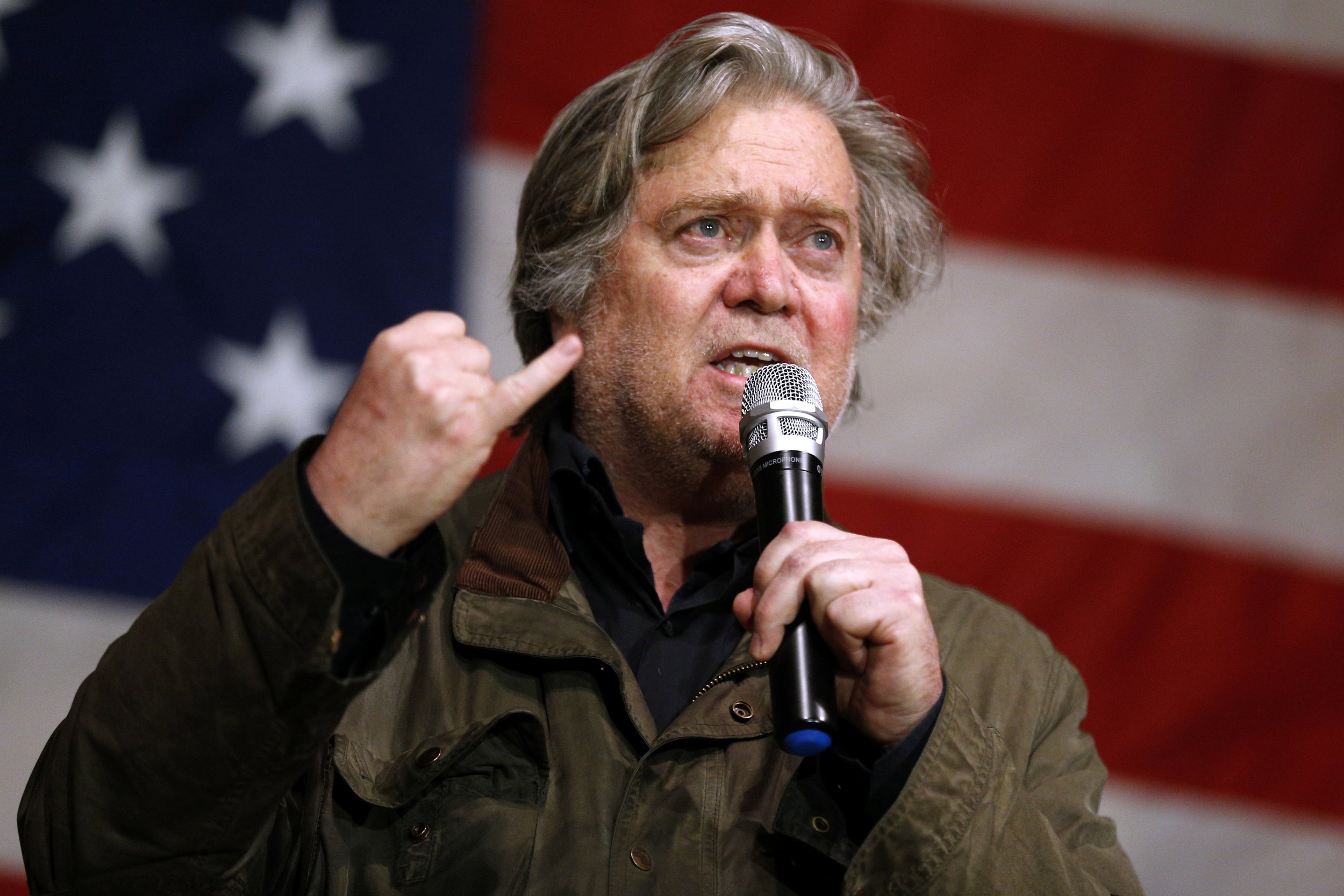 Steve Bannon and Breitbart News have been engaged in a mission to sabotage Twitter because they believed the company was silencing conservatives on its platform, according to a report.
An investigation into the right-wing publication uncovered a campaign against Twitter that began prior to Bannon leaving his job as head of Breitbart to focus on Donald Trump's presidential campaign.
It involved promoting negative news coverage of Twitter, plans to destabilize Twitter's volatile stock and exploring the option of legal action against the social network.
According to emails obtained by BuzzFeed News, Breitbart's then-technology editor Milo Yiannopoulos said in a message to Bannon in July 2016: "Should we sue Twitter? I'd crush the optics."
Bannon replied: "Yes." In a follow-up email, he added: "Already talked to lawyers."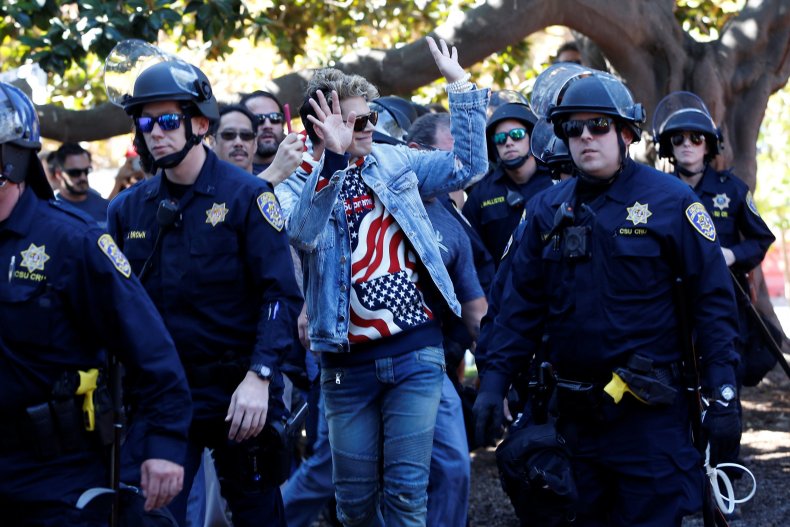 Yiannopoulos was suspended from Twitter in 2016, after targeting Ghostbusters actress Leslie Jones with abuse. The controversial writer and provocateur responded by calling Twitter a tool of the "totalitarian regressive left" and an enemy of free speech.
"With the cowardly suspension of my account, Twitter has confirmed itself as a safe space for Muslim terrorists and Black Lives Matter extremists, but a no-go zone for conservatives," Yiannopoulos said at the time.
"This is the end for Twitter. Anyone who cares about free speech as been sent a clear message: you're not welcome on Twitter."
Read more: Twitter 'hero' who deleted Donald Trump's account says he feels like Pablo Escobar
Subsequent coverage of Twitter on Breitbart included "exclusives" on Twitter's censorship of pro-life beliefs, as well as rumors that the micro-blogging platform was shadowbanning "politically inconvenient" users.
Prior to his suspension, Yiannopoulos expressed outrage at Twitter after his blue tick verification was removed and emailed Twitter CEO Jack Dorsey in an attempt to have it reinstated.
In an email to Dorsey, Yiannopoulos said: "Can we put this verification issue to rest? If we can get the situation straightened out, I'll tweet you a thanks for sorting it and I'm happy never to bring the matter up again."
Dorsey never responded to the email.
Despite Breitbart's campaign, Twitter proved instrumental during Trump's election campaign in disseminating the core beliefs of the so-called alt-right. Trump himself is a frequent Twitter user and uses it to share his views on issues ranging from North Korea to gun control.
Twitter said in a statement that it was unaware of any campaign against its platform, while an anonymous former executive at the company told BuzzFeed News: "The company viewed Breitbart sort of like, 'Get in line with the other craziness on the platform.'"