Steve Bannon Wanted Culture War to Change U.S. Politics, Says Whistleblower
President Donald Trump's former chief strategist Steve Bannon used private data collected online to stoke and fight a "culture war," an ex-employee at data firm Cambridge Analytica has claimed.
Bannon was once vice president of the firm, an offshoot of British company SCL, which specialized in the collection of data and the creation of strategies to change public behavior. Cambridge Analytica announced its closure last month, following damaging allegations about misuse of social media data, and one of the men behind the accusations said promoting conflict was Bannon's goal in using the company's resources.
"[Bannon] sees cultural warfare as the means to create enduring change in American politics," Christopher Wylie, a whistleblower from SCL, told the Senate on Wednesday (via Reuters). "It was for this reason Mr. Bannon engaged SCL, a foreign military contractor, to build an arsenal of informational weapons he could deploy on the American population."
Related: Kremlin says it didn't hack the U.S. election because it doesn't even know how Facebook ads work
"Steve Bannon is a follower of something called the 'Breitbart doctrine,' which posits that politics is downstream from culture. So if you want any lasting or enduring changes in politics you have to focus on the culture," Wylie added, according to CBS News. "When Steve Bannon uses the term 'culture war,' he uses that term pointedly and they were seeking out companies that could build an arsenal of informational weapons to fight that war."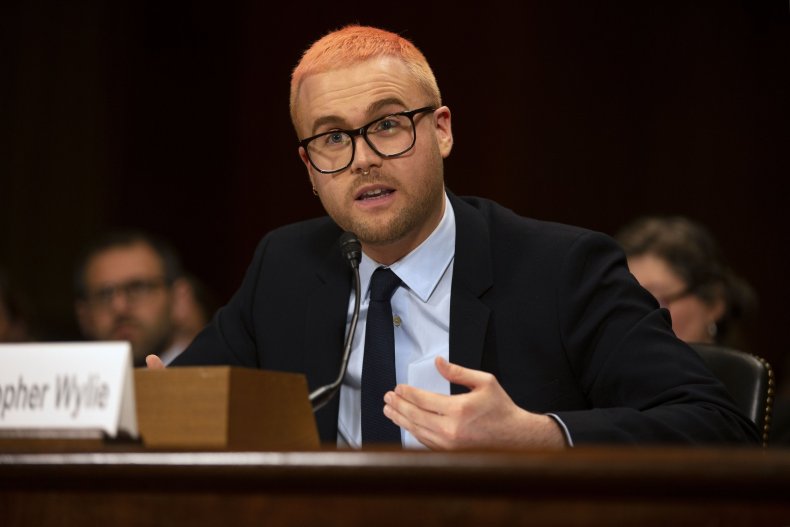 Wylie left the organization in 2014 and said that part of what informed his decision were alleged talks at the company about exploiting racial tensions ahead of the 2016 election, employing tactics to dissuade communities from voting at all.
"One of the things that did provoke me to leave was the beginnings of discussions of voter disengagement, I have seen documents reference and I recall conversations that it was intended to focus on African-American voters," Wylie said.
"The company learned that there were segments of the population that responded to messages like 'drain the swamp' or images of border walls or indeed paranoia about the 'deep state' that weren't necessarily reflected in mainstream polling or mainstream political discourse," Wylie said.
Wylie has repeatedly spoken out about the alleged transgressions he saw at the company, in the lead-up to both the election and his departure, including Bannon's involvement in it. The ex-Trump aide, who was fired last year, approved spending nearly $1 million to acquire data that included Facebook profile information, Wiley told The Washington Post in March.
How legitimate the data collection practices were has become the subject of a wider debate about online privacy, as Facebook stated last month that it believes the data of 87 million of its users was improperly shared by Cambridge Analytica. The company's activities are currently the subject of investigations in the U.S. and Europe.