Steve Martin's 'King Tut' Sketch Is Racist, Liberal Arts Students Say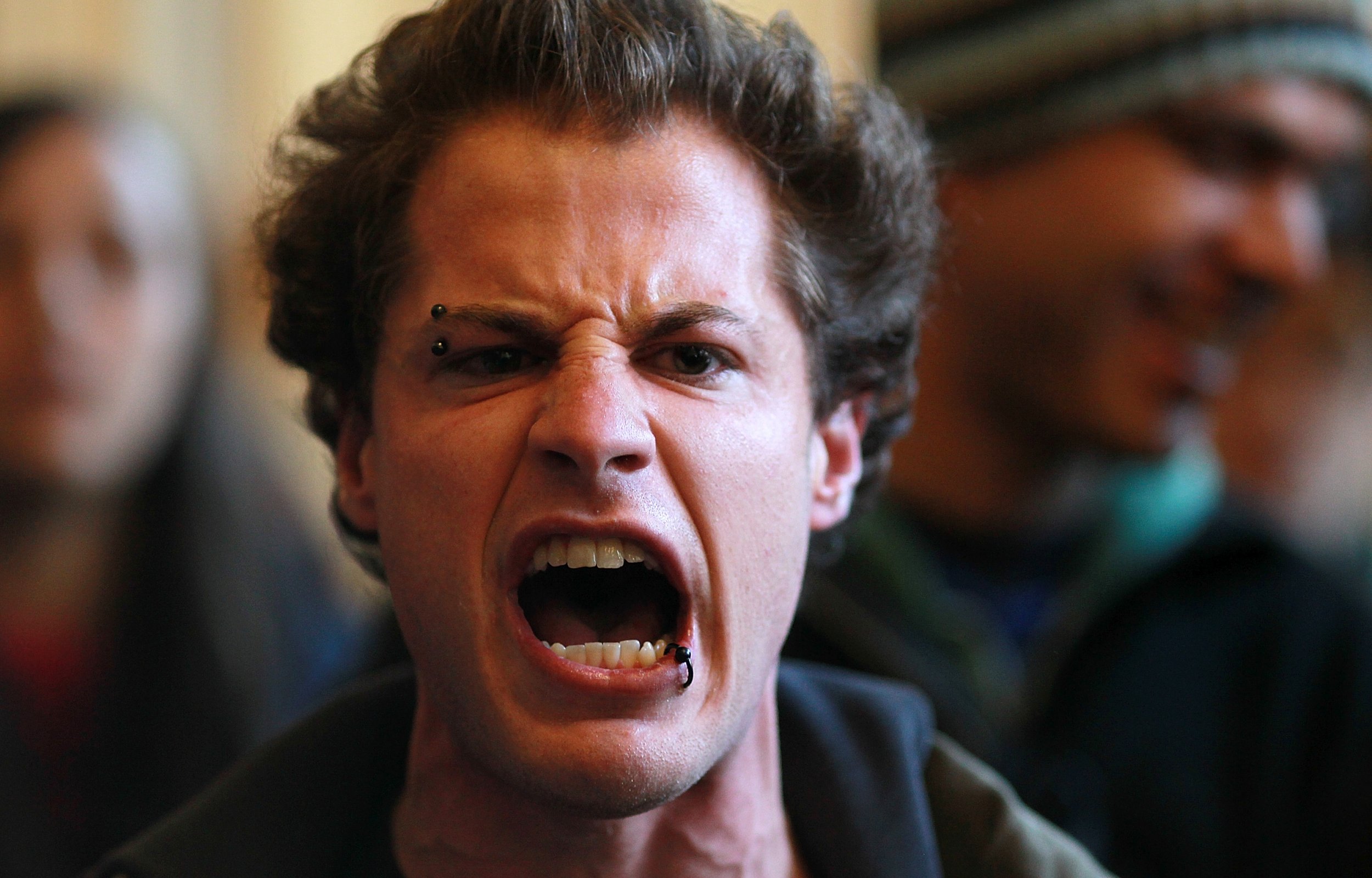 Well, excuuuuuuuuse him!
Steve Martin's seminal "King Tut" sketch is being blasted as cultural appropriation by a group of students at a prestigious liberal arts college in Oregon after the classic "Saturday Night Live" parody was played in a humanities course.
The sketch, created by Martin in 1978 to parody the hysteria and commercialization surrounding a traveling Tutankhamun exhibit, has outraged students who say the sketch is the cultural equivalent of blackface because one of the side actors emerged from a sarcophagus with his face painted gold.
"That's like somebody … making a song just littered with the n-word everywhere," a member of the group, Reedies Against Racism, told The Atlantic. "The gold face of the saxophone dancer leaving its tomb is an exhibition of blackface."
Students first took issue with the video when it was played during a humanities course, which is designed for students to "to engage in original, open-ended, critical inquiry." Students said they should not be forced to take the course until different coursework is given because the sketch is racist.
Martin was obviously prepared for the backlash, even back in 1978. Dressed in faux Egyptian garb, he opens the sketch by first explaining somberly that he has issues with the popular traveling exhibit for the boy king, King Tut.
"I think it is a national disgrace the way we have commercialized it with trinkets and toys, t-shirts and posters," he says, earning laughs as most of his live audience likely knew he was kidding.
He and his band then launch into a jazzy song that includes the lyrics:
Now, if I'd known/They'd line up just to see you/I'd trade in all my money/And bought me a museum/King Tut/Buried with a donkey/Funky Tut/He's my favorite honky!
And:
Now, when I die/Don't think I'm a nut/Don't want no fancy funeral/Just one like ol' king Tut.
It's not the first time students at Reed have protested the required freshman humanities course, which Reedies Against Racism said "perpetuates white supremacy — by centering 'whiteness' as the only required class at Reed." Students have protested the course by standing with signs that say "Fuck Hum 110" and "We demand space for students of color" inside the class.
Reed Professor Lucía Martínez Valdivia, who identifies herself as a gay mixed-race woman, wrote an op-ed for The Washington Post on her experiences with the protestors. Valdivia who has PTSD said before her lectures she suffered from a "lack of sleep, nausea, loss of appetite and an inability to focus."
"The right to speak freely is not the same as the right to rob others of their voices," she said.
Free speech is increasingly a hot-button issue at universities around the nation, where students have led disruptions on campus in an attempt to shut down on-campus speakers. University of Wisconsin students attempted to disrupt conservative columnist Ben Shapiro when he came to speak at the campus last fall.
But students are now bringing the disruptions into the classroom. Professors say they are afraid to speak up and create conversation around controversial issues.
"The air is different now because what you do in a classroom can end up on Fox News," Luis Fernandez, a North Arizona University professor, told The New York Times.