Alexandra Ocasio-Cortez revealed this week that she is a survivor of sexual assault in an emotional video about the riots at the U.S. Capitol.
The New York congresswoman has been widely praised for her candor in the Instagram Live video, in which she expressed frustration at being asked to "move on" after the January 6 attack.
"These folks like to tell us to move on, that it's not a big deal, that we should forget what happened, even telling us that we should apologize—these are the same tactics of abusers," Ocasio-Cortez said.
"I'm a survivor of sexual assault," she added. "And I haven't told many people that in my life. But when we go through trauma, trauma compounds on each other."
Not everyone has welcomed the lawmaker's honesty, however. One conservative comedian sought to make fun of Ocasio-Cortez on Wednesday with a Twitter joke that has been met with criticism and derision on social media.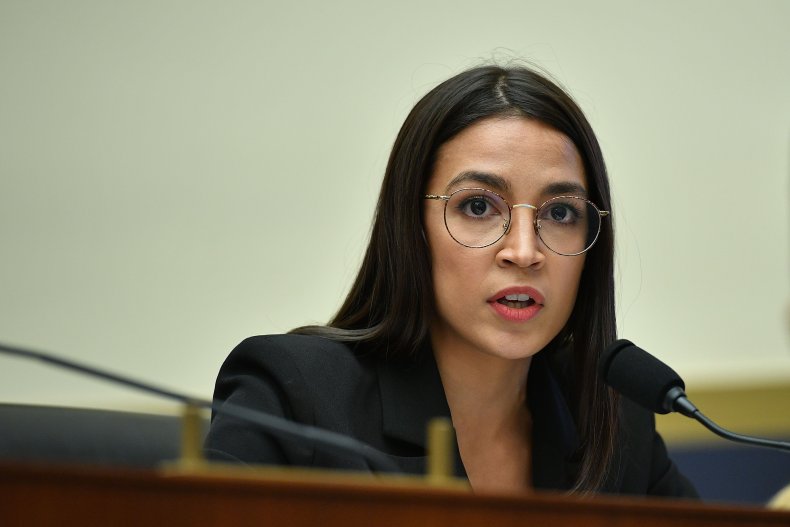 Conservative YouTuber Steven Crowder tweeted a doctored photo of Karl Marx standing on the Capitol steps with the caption: "Allegedly, AOC's abuser was found."
He has been accused of insulting the congresswoman and other survivors of sexual assault—as well as simply making a terrible joke.
It is not entirely clear what punchline Crowder is trying to land here, but he seems to be conflating Ocasio-Cortez's brand of democratic socialism with communism in an attempt to ridicule the congresswoman for speaking out about her sexual assault.
His attempt at humor fell flat on Twitter, with many people commenting to mock Crowder. One person asked: "steven i am asking in good faith what is the joke."
Another asked whether the "joke" had been generated by an algorithm.
A number of Twitter users made more serious critiques, sharing screenshots of previous jokes Crowder has made about sexual assault. One person asked: "Why do you love mocking victims of sexual assault, Steven?"
This is not the first time Crowder has been criticized for bad jokes on Twitter.
In December, he was condemned for "deadnaming" Elliot Page, who had recently come out as trans, and telling transphobic jokes on his show.
In a clip from his YouTube show, Crowder said Page's "privilege card is removed" because he is a "straight, white male."
The video was widely viewed on Twitter, but did not win many fans.
One person tweeted: "It's weird to me how hung up Steven Crowder gets on what labels people choose for themselves. Especially since he's been calling himself a 'comedian' for years despite all evidence suggesting that this is simply not true."