Steven Crowder Video Recreating Derek Chauvin Kneeling on George Floyd Sparks Backlash
Steven Crowder sparked backlash on Twitter on Wednesday for suggesting he would get the producer of his show to kneel on his neck for nine minutes, in a not-so-subtle reference to George Floyd's death.
"Today I am going to test the theory and have my producer kneel on my neck for 9 minutes, live on concrete," Crowder, a former Fox News contributor, tweeted.
"No tricks, no cuts. We need to walk a mile in another's shoes."
A Black man, Floyd died while in police custody in Minneapolis on May 25 last year after being arrested on suspicion of passing a counterfeit $20 bill.
His arrest was caught on camera by a bystander, whose video showed officer Derek Chauvin kneeling on Floyd's neck for almost nine minutes.
In the video, Floyd can be heard saying: "I can't breathe" and "I'm about to die" while two other officers pin him to the ground.
Crowder's tweet was met by fierce criticism, with users describing it as "incredibly sick and twisted" and mocking him for "being brave."
Several others, meanwhile, pointed out the experiment couldn't accurately replicate the circumstances of Floyd's arrest.
Crowder explained viewers complained when he carried out the experiment in the studio, so he decided to carry out the experiment on concrete.
"I don't expect this to be pleasant, but I think people need to see what it's like if someone is not in an agitated, overdoses state," he says in a video of the experiment he posted on YouTube, where he is flanked by four men dressed in police uniforms.
Chauvin and the three other Minneapolis Police Department officers involved in the arrest—Thomas Lane, J. Alexander Kueng and Thou Thao—were all fired following the incident.
Chauvin is currently on trial for Floyd's death and has denied charges of second- and third-degree murder, while his former colleagues will stand trial later this year after being charged with aiding and abetting second-degree murder and aiding and abetting second-degree manslaughter.
In a separate tweet, Crowder suggested Day 8 of the Chauvin trial had delivered disappointing results for the prosecution.
"If you haven't watched the Chauvin trial, today has been a REEEEALLY bad day for the prosecution. They must be livid," he tweeted.
During Day 8 of the trial, the jury heard fragment of pills carrying a D.N.A that matched Floyd's were found in the police car Floyd was placed in following his arrest.
McKenzie Anderson, a forensic scientist with the Minnesota Bureau of Criminal Apprehension, told the jury the fragments were found during a second processing of the vehicles Chauvin's defense team requested in January after an initial search had found no traces of drugs.
Fellow MBCA forensic scientist Breahna Giles told the jury some of the pills recovered at the scene contained traces of fentanyl—an opioid used as recreational drug—and methamphetamine.
An autopsy carried out by Dr. Andrew Baker, the Hennepin County Medical Examiner, in June last year found traces of fentanyl in Floyd's system, but stated that could not be identified as the cause of death.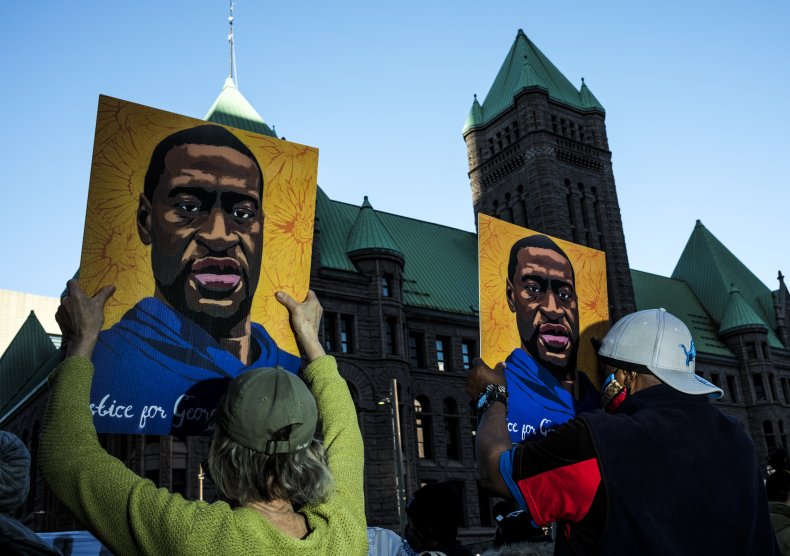 According to the documents, Floyd had 11 ng/mL of fentanyl in his blood, a dose that could have been justified an overdose verdict had his death occurred in different circumstances.
The preliminary report sparked anger after it found "no physical findings" to "support a diagnosis of traumatic asphyxia or strangulation".
In an updated report, however, Baker concluded Floyd's death was a homicide.
On Wednesday, the jury also heard from Sgt. Jody Stiger, a use-of-force expert with the Los Angeles Police Department Inspector General's Office, who said Chauvin used excessive force.
"He [Floyd] was in the prone position, he was handcuffed, he was not attempting to resist, he was not attempting to assault the officers—kick, punch, or anything of that nature," Stiger told the jury.