Steven Seagal Plants Tree of Friendship in Russia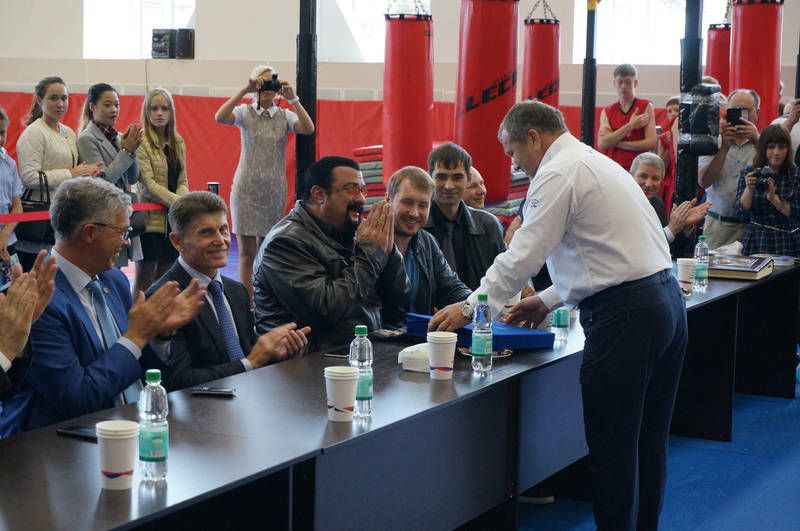 U.S. actor Steven Seagal's love affair with Russia has reached another milestone, as the Aikido practitioner planted a "tree of friendship" with the governor of Russia's far eastern Sakhalin region.
Seagal, who hinted he may receive Russian citizenship earlier this week, arrived in the island region Thursday and was received by local governor Oleg Kozhemyako. The two planted a Canadian maple tree together, the Sakhalin regional government reported.
"From now on the tree will remind us of the star's visit," a statement from the government said. It was planted on the premises of a new sports facility, where Seagal was also treated to a martial arts display by local students.
Seagal announced that he had shared ideas for other projects to promote sports and martial arts in the region, adding that he is awaiting a green light from local authorities. He did not say specifically what the project is; however, Kozhemyako said the mere presence of the martial artist would inspire young people to get more involved in sports.
Seagal is in Sakhalin until the weekend, having also taken part in the region's budding film festival.