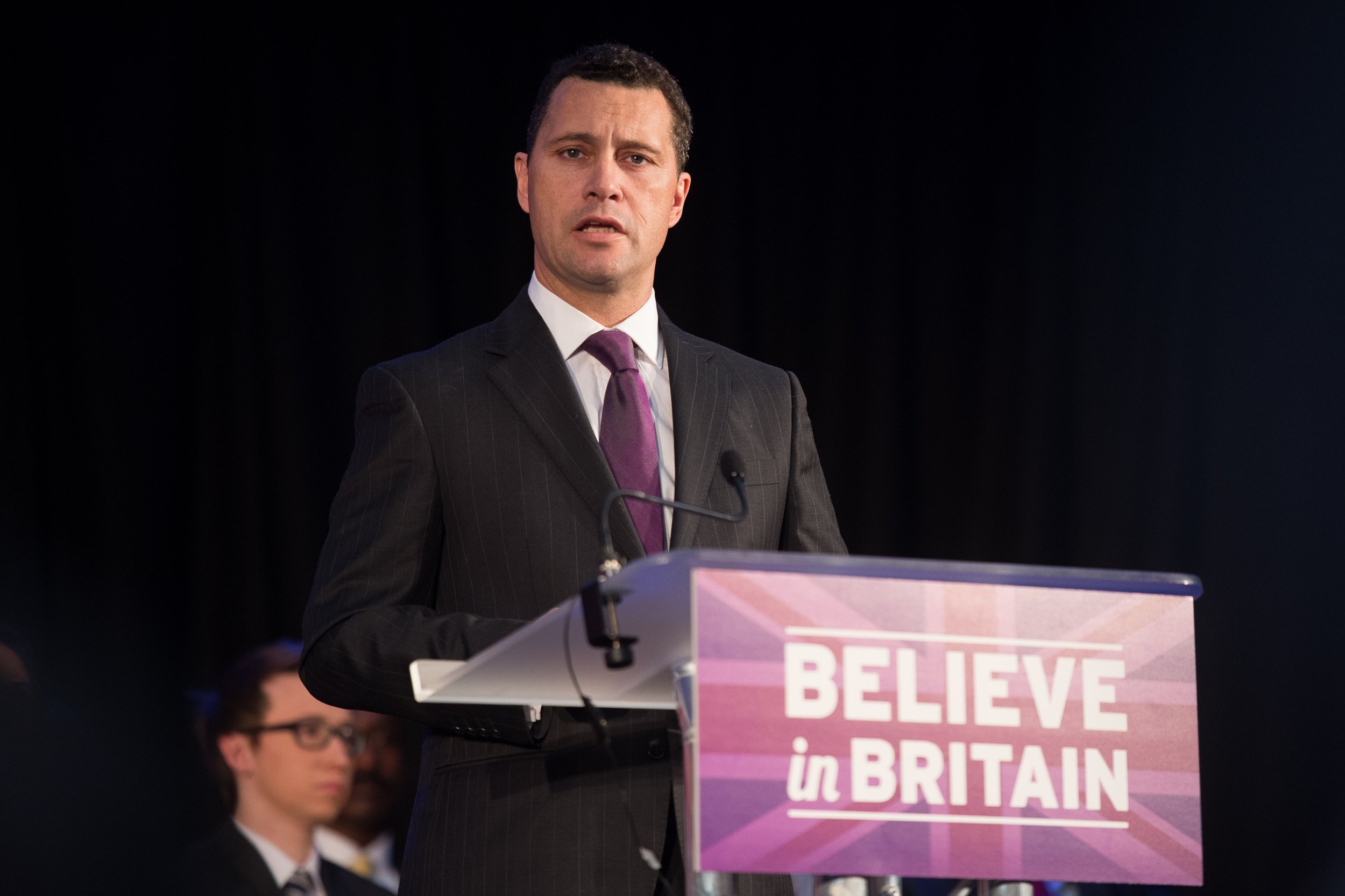 Steven Woolfe, previously the favorite to succeed Nigel Farage as leader of the U.K. Independence Party (UKIP), failed to declare a criminal conviction before a previous election, according to reports.
Woolfe, who most recently served as an immigration spokesman for the party and sits in the European Parliament as an MEP, stood as a Police and Crime Commissioner (PCC) for UKIP in 2012.
He told The Huffington Post that when he stood for the post he "forgot about" a £350 ($460) fine he earned in 2002 that he incurred after being caught drunk in charge of a scooter.
Rules set by the U.K.'s Electoral Commission state that nobody can stand for elections as a PCC if they have ever been convicted of an imprisonable offence, regardless of whether the sentence they were handed down actually involved prison.
The rules also explain: "It is a criminal offence to make a false statement on your nomination papers as to your qualification for being elected."
Woolfe told The Huffington Post: "I made a foolish mistake 14 years ago which I regret. As the years went on I forgot about the conviction as I got on with my life.
"The conviction was a spent conviction in November 2012 and not in my mind when I stood for Police and Crime Commissioner in Greater Manchester. It was also a spent conviction when I stood for the European Elections in 2014 and General Election in 2015."
Woolfe, a competent media performer and former barrister, had led the betting markets as the favorite to take the party leadership in a contest triggered by Farage's resignation in July.
But Mike Smithson, editor of politicalbetting.com and an elections analyst, tweeted that following the revelation Woolfe had been overtaken by his rival Diane James, a fellow MEP.