Still Donald Trump's GOP? House Runoff Will Put His Leadership to the Test
A House runoff election will indicate how much influence former president Donald Trump still holds over the Republican Party.
A special election in Texas' 6th Congressional District on Saturday saw a crowded field, including 11 Republicans, in the running to succeed Republican Rep. Ron Wright.
He became the first member of Congress to die after contracting COVID-19 in February, just weeks into his second term. The 67-year-old had also been battling lung cancer.
Susan Wright, a GOP activist and the late congressman's widow, quickly emerged as a favorite in the race for his seat, and was endorsed by Trump days before Saturday's special election.
In a statement, Trump said Wright would be a "terrific" congresswoman. "Susan will be strong on the Border, Crime, Pro-Life, our brave Military and Vets, and will ALWAYS protect your Second Amendment," he added.
Wright tweeted this week that she was "so proud to be the only candidate in this race President Trump trusts to be his ally in our fight to Make America Great Again."
However, the former president's backing wasn't enough for Wright to win Saturday's special election outright. Trump saw his own support in the north Texas district plummet in the 2020 election—he carried it by just three points compared to the double-digit advantage he had over Hillary Clinton in 2016.
By Saturday night, it was clear the race would head to a runoff with Wright leading with just over 19 percent of the vote.
Jake Ellzey, a Republican, came in second place with almost 14 percent of the vote, narrowly fending off leading Democrat Jana Lynne Sanchez, according to The Dallas Morning News. A date for the runoff election hasn't been announced.
While Wright has Trump's endorsement, Ellzey has the support of former Texas Gov. Rick Perry.
Ellzey, a Texas state representative who narrowly lost the GOP nomination for the seat in 2018, agrees with Trump on many policies.
His campaign website says the economy was "booming" under Trump and also mentions election integrity, but doesn't explicitly reference the 2020 election.
In recent weeks, Ellzey had come under fire over his conservative credentials.
The Texas Tribune reported that conservative group Club for Growth spent six figures in a bid to stop Ellzey ahead of the May 1 election.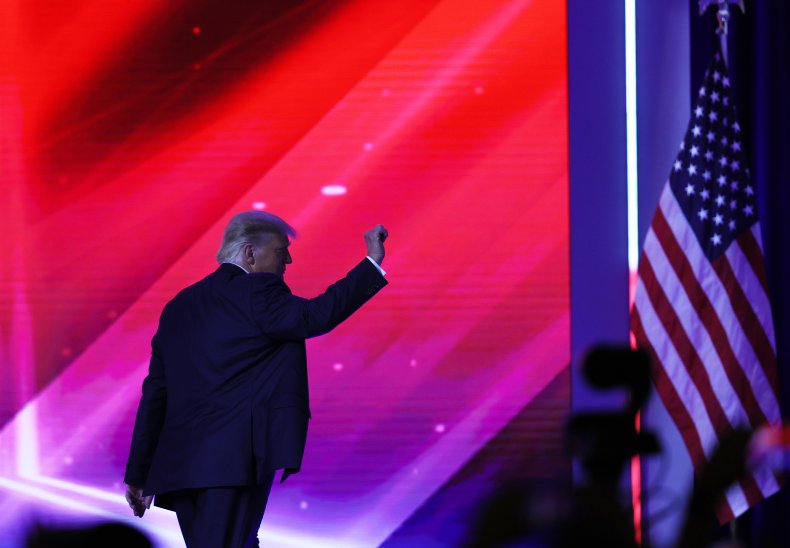 And Texas Sen. Ted Cruz, a prominent Trump ally, has accused him of receiving funding from "Never-Trumpers."
"Jake Ellzey's financial support from never-Trumpers, openness to amnesty, and opposition to school choice should concern Texans looking for a conservative leader," he told The Tribune.
Perry, who served as Energy Secretary during the Trump administration, hit back, telling CBS DFW: "That is politics at its worst... We understand in Texas what conservatism looks like."
Most of the other Republicans in the race made overt appeals to Trump during their campaigns in apparent bids for his endorsement.
The campaign website of Brian Harrison, who was chief of staff for Health and Human Services Secretary Alex Azar, greets visitors with a large photo of Harrison with Trump. He got around 10 percent of the vote in Saturday's special election.
Another Republican candidate, Jenny Garcia Sharon, has a Twitter bio that includes the hashtag "#WomenForTrump." She won 0.2 percent of the vote.
Michael Wood, a combat veteran and small business owner, was the sole GOP candidate fighting against Trump's influence.
In a campaign video, he said: "It's time for the Republican Party to move past Donald Trump."
He added: "If we continue to put his interests above our own, we will lose to Democrats for a generation."
Wood said he had voted for Trump in 2020, but said his actions since Election Day "forfeited his right to ever lead my party again."
But few voters appeared to embrace his call to reject Trumpism—he won only around 3 percent of the vote.