Legislation passed unanimously by the Senate aims to protect coronavirus relief payments from the hands of banks and debt collectors.
The CARES Act authorizing payments of up to $1,200 per adult and an additional $500 per qualifying dependent child passed in March, ensured the payments could not be used for unpaid taxes, or other debts owed to state and local governments, The Hill reported. However it did not stop private debt collectors from garnishing the payments.
But bipartisan legislation co-sponsored by senate finance committee chairman Sen. Chuck Grassley (R-Iowa) passed unanimously on Thursday, would ensure payments went straight into the pockets of Americans and could not be pursued by creditors.
"This is a common sense measure that will ensure the $1,200 Economic Impact Payments Congress provided to help individuals meet essential needs during these trying times don't instead end up in the pockets of creditors and debt collectors," Grassley said in a statement.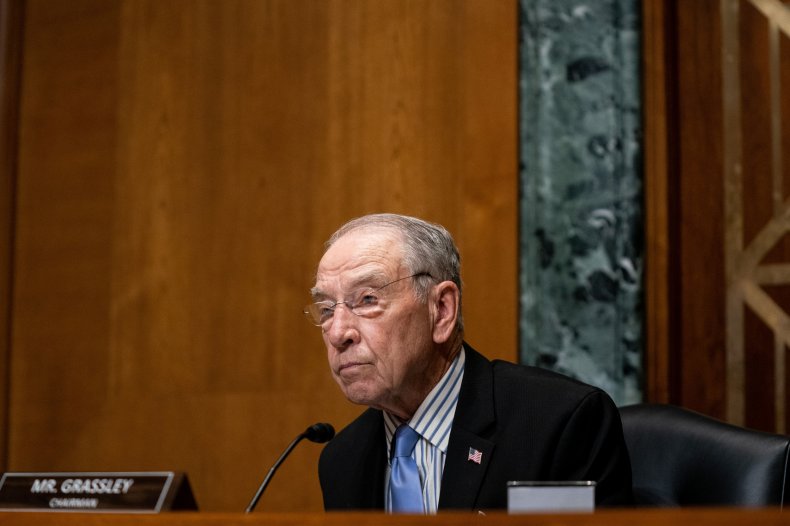 "The bill we passed today will further the original intent under the CARES Act of ensuring that the Economic Impact Payments go to help individuals struggling to make ends meet as a result of government enforced lockdowns and economic fallout of the current pandemic," he added.
The bill directs the Treasury Department to encode electronic payments so banks can identify them and protect them from being garnished by debt collectors. For other payments, like checks, people can ask their banks to protect the money.
Because it is a tax bill, it cannot move onto the House. However, the Senate has urged the House to pass an identical bill.
Sen. Sherrod Brown (Ohio), a co-sponsor of the Senate bill, said: "The House must immediately take up this bill and ensure that the money allocated to working families by Congress goes to pay for food, medicine, and other necessities, not to debt collectors."
The wording of the bill says that if it becomes law, it "shall take effect on the date of the enactment of this Act," suggesting it would be applied retroactively, although it is unclear what would happen to those whose checks had already been garnished. Newsweek has contacted Sen. Grassley's office for comment on this.
As of June 5, the majority of families—around 159 million,—had already received their payments, with another 30 to 35 million payments to be issued, according to the ways and means committee.
The passage of the bill comes as lawmakers and the White House grapple with another coronavirus relief package, with both parties looking at a second round of direct payments.