Eight states are preparing to roll out direct payments to help residents amid rampant inflation that have strained household budgets across the nation and left Americans struggling with food, gas and housing prices.
The relief going out this month comes after the Commerce Department announced a second consecutive quarter of economic contraction last week—what many analysts use as the simple definition for a "recession," despite pushback from the President Joe Biden's administration and some economists who want to wait for the National Bureau of Economic Research to make the official call.
As U.S. officials debate over the health of the economy, some governors are handing out rebates to help alleviate inflation stress. Check out which states and residents are eligible for an August payment below:
Delaware
Delaware has been issuing one-time $300 relief checks to every adult resident who has filed their 2021 tax return since May and is continuing to roll out the payments over the summer. Joint filers will each receive one payment. No additional action is needed to receive the payment. Resident can check for status updates on their rebate here.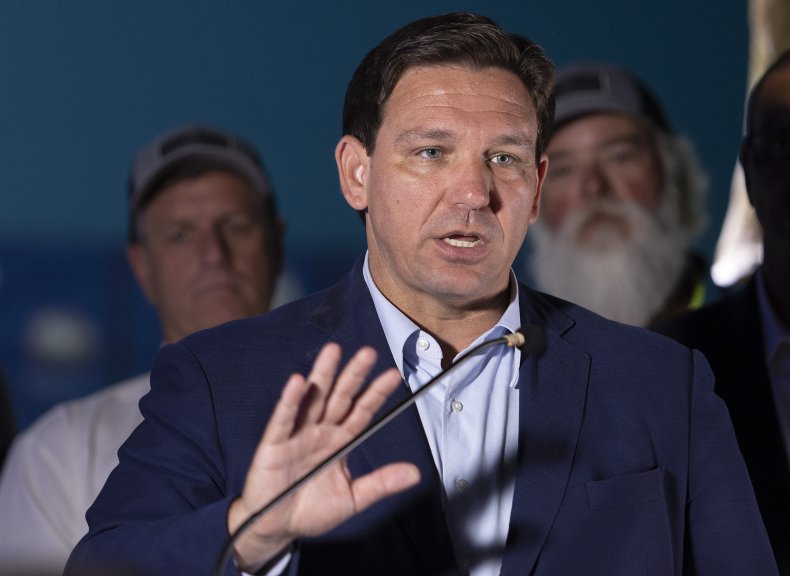 "This relief is intended to help Delawareans facing higher prices at the grocery store and gas pump," the state website reads.
Florida
Last month, Governor Ron DeSantis said that about 59,000 low-income families in the state would be eligible to receive a one-time payment of $450 per child, "To offset the costs of rising inflation, especially with a new school year approaching."
"This one-time payment can be used for anything from buying diapers to fueling up at the pump," DeSantis wrote in a letter to families.
The Florida Department of Children and Families is offering financial aid for families who receive one of the following services through the department:
Temporary Cash Assistance (Temporary Assistance for Needy Families)
Relative/Non-Relative Caregiver Funds
Has an adoptive and/or foster child in the household
The checks are part of the Hope Florida: A Pathway to Prosperity program, being led by Florida first lady Casey DeSantis. Qualifying families do not to apply for the benefit as the payments are being mailed out automatically and have already begun rolling out.
Georgia
Since May, Georgia has been sending out one-time rebates to taxpayers who filed their state returns for 2020 and 2021 in the amounts of $250 for individuals, $500 for joint filers and $375 for head-of-household filers. The refund will be based on the filing status of the 2020 tax return.
Partial-year residents or individuals who owe taxes, child support or other payments may also receive smaller relief check.
The Georgia Department of Revenue is anticipating delays due to the volume of refunds. According to its website, the department will issue most of the refunds by early August for returns that were filed by April 18 this year.
Hawaii
Hawaii Governor David Ige recently signed a tax rebate into law that would roll out $300 checks for residents who earn less than $100,000—or $200,000 for joint filers—with dependents eligible as well.
Individuals who earned more than $100,000—or $200,000 for joint filers—will receive a one-time $100 relief check.
The state's Department of Taxation said the payments would be mailed out beginning end of August.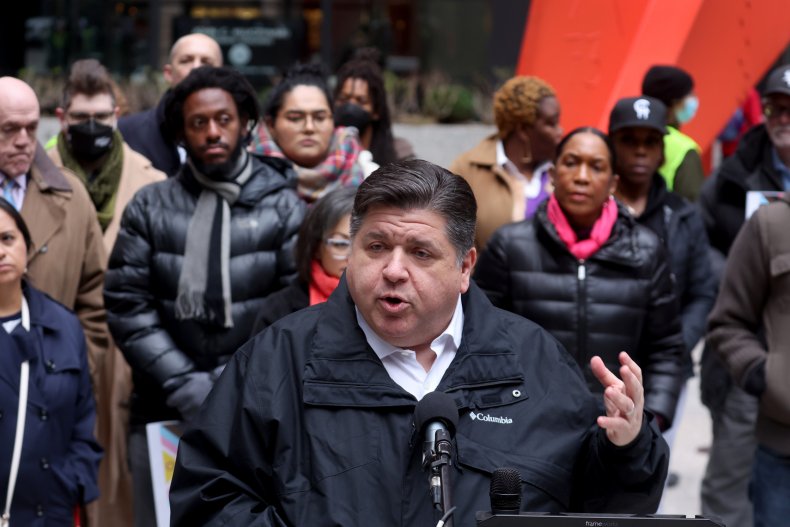 Illinois
Illinois Governor J.B. Pritzker's estimated $1.83 billion relief package, the Illinois Family Relief Plan, went into effect July 1. The plan includes income and property tax rebates as well as a temporary cut in several sales taxes.
"Amid historic rates of inflation, the people of our state deserve to know that they are not on their own. We are with them," Lieutenant Governor Juliana Stratton said in a press release. "When our residents are feeling the weight of buying food, gas, and making ends meet, Illinois acts to ease the burden."
While Comptroller Susana Mendoza isn't expecting to cut income tax rebate checks until September, the state has already begun rolling out property tax rebates. Homeowners earning less than $250,000, or $500,000 if filing jointly, will be eligible for an amount equal to the property tax credit that they qualified for on their 2021 returns, up to $300. These payments are being sent out automatically.
Indiana
Indiana has been sending out $125 payments to all taxpayers, regardless of income, since May.
Governor Eric Holcomb is urging for lawmakers to send a second payment, worth $225 per taxpayer, but his calls have received pushback from Senate Republicans, who are offering an alternative plan that instead would suspend certain sales taxes.
Minnesota
Frontline workers in Minnesota are eligible for a one-time payment of $750. Check began going out late last month but applications were due by July 22.
New Mexico
Multiple rebates have been approved in New Mexico. While qualifying taxpayers already received the first payment of their $500 rebate in June, the second payment is expected to arrive in August.
"With rising consumer prices straining household budgets across the nation, Gov. Michelle Lujan Grisham and the New Mexico Legislature in 2022 approved multiple rebates for New Mexico taxpayers, as well as economic relief payments to New Mexico residents who are not required to file taxes," the state's taxation and revenue website reads.