Stimulus Check Update: City Considers $50 Million Rebate for Energy Bills
Officials in San Antonio, Texas, will consider a proposal to use $50 million of revenue from the city-owned utility to provide rebates to customers.
Energy bills have soared for Texans in recent months as record-breaking heat forced them to use more electricity. As a result, the city's revenue from CPS Energy is expected to be $75 million higher than expected, city manager Erik Walsh told reporters on Wednesday. The city collects 13 percent of revenue the utility brings in.
Walsh is proposing using about $50 million of that to provide relief to residential and commercial customers living inside and outside of the city, according to Texas Public Radio.
He has said he will present the proposal to members of the city council during a meeting on Thursday.
About $45 million would be used to provide credits on a future energy bill, according to Walsh's plan. The rest would be used for CPS Energy's Residential Energy Assistance Program for low-income customers.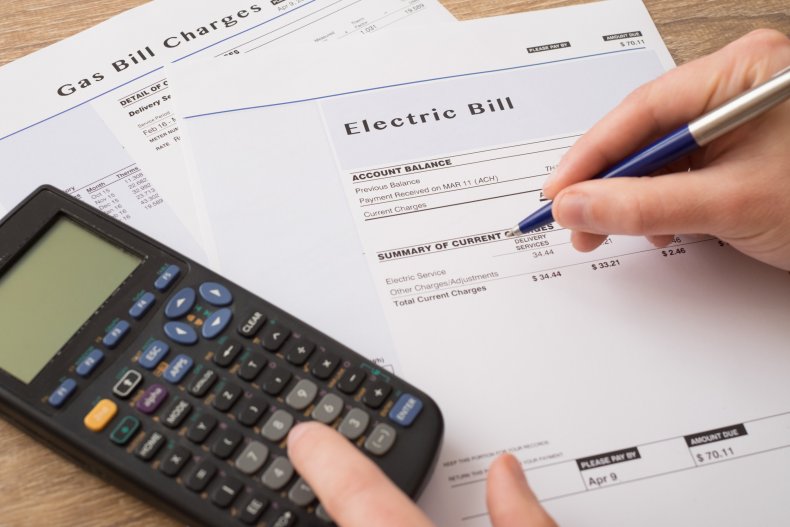 The credit would be based on the customer's July bill, with the proposal suggesting the credit reduced from the future bilk should be about 13.3 percent of what they paid in July.
Walsh said the average bill for residential customers rose to $230 in July, meaning they could expect a rebate of about $31.
"This is not going to wipe away anybody's outstanding balances, it's not going to pay anybody's complete utility bill," Walsh said, according to Texas Public Radio.
"It is the city as the owner of CPS recognizing the extraordinary position that everybody finds themselves in and doing our part."
But District 1 Councilman Mario Bravo is opposed to the plan, suggesting the city use the money on projects that could reduce energy bills in the long term.
He will propose the city spend $20 million on on weatherization and energy efficiency upgrades to older, drafty homes that use more electricity than newer homes, the San Antonio Express-News reported.
Bravo also wants the city to spend $20 million on efforts to reduce the "urban heat island effect" and plant trees and $10 million on creating community "resiliency centers" for residents seeking cooling or heating.
This summer's record heat "is the only reason we have these extra revenues," Bravo told the newspaper.
"We know we're going to have more (intense summers), so why not take this money that's come in as a result of that and invest it in a way that protects CPS ratepayers and residents going forward?"
Newsweek reached out to Walsh, Bravo and CPS Energy for comment.