Stimulus Checks Should Still Go to Americans Who Will Put Money in Savings, Experts Say
Experts say that the proposed third round of stimulus checks should be distributed to Americans even if some of those who receive the payments may not immediately put the money back into the economy.
The version of President Joe Biden's $1.9 trillion stimulus plan that is currently being considered by Congress includes $1,400 direct payments to individuals earning $75,000 per year or less. Proposals from Republicans and some moderate Democrats have suggested either lowering the amount of the payment or lowering the income threshold to receive payments to $50,000 or less for individuals.
Arguments against the larger amount and higher income threshold have at times included claims that more who receive the payment will either save the money or use it to pay off debts instead of spending it, seemingly defeating the immediate goal of stimulating the economy. However, multiple experts dispute the notion that not spending the money immediately would work against the stimulus effort, reasoning that the economy would feel the impact eventually.
"This is the short view versus the long view," Greg McBride, chief financial analyst at Bankrate, told NBC News. "In the short term, stimulus money put in savings or used to pay down debt may not give an immediate boost to the economy, but households that have more savings and less debt are in a better position to spend on a consistent basis going forward."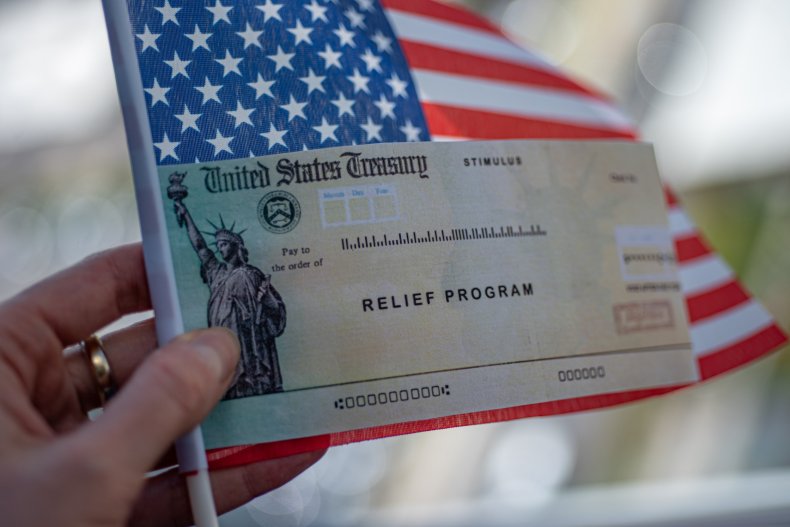 McBride went on to note that, according to Bankrate data, only about 60 percent of Americans can afford to pay for a $1,000 emergency with their current savings. He said that even those who do might not have "immediate plans" to spend their stimulus checks would eventually put the money back into the economy.
Other experts have also suggested that spending the money right away might not be the best way for some to use their stimulus checks. Increasing overall stability and lessening stress could be a far greater benefit for many, while also serving the eventual goal of stimulating the economy.
"The stimulus funds should be viewed as a way to lessen one's financial stress, not as a windfall," Nick Hofer, a financial planner and president of Boston Family Advisors, told Newsweek. "The first question to ask is, what is causing me the most anxiety? What is keeping me up at night?"
Data from surveys that the New York Federal Reserve conducted last summer suggested that 71 percent of those who received economic impact payments passed under the Coronavirus Aid, Relief, and Economic Security (CARES) Act either put the money into savings or used it to pay down existing debts.
Only 26 percent used the first stimulus check on either essential or non-essential spending. Over 75 percent of survey respondents said that they would use a hypothetical stimulus payment of $1,500 to pay debts or deposit it into their savings account. A second stimulus check in the amount of $600 was passed in late December, with the current $1,400 proposal intended to fulfill calls to increase the payment to $2,000.