Stimulus Package 'Unlikely' Before Election, Most Americans Believe: Poll
The likelihood of a stimulus package being agreed pre-election was previously downplayed by lawmakers, with polling indicating the public has similarly lost hope in a deal coming to fruition ahead of November 3.
Partisan disagreements have continued to see a stalemate over a potential deal, which could pass both the Democrat-led House and the Republican-majority Senate.
The impasse over a bill remains despite both sides expressing they want some further form of stimulus to be enacted—while surveys have shown bipartisan support for more action among members of the public.
Despite this desire for further relief, a YouGov poll of 8,157 adults across the U.S. found more than half think a deal being struck prior to the election is unlikely.
Some 29 percent said very unlikely, while 25 percent opted for somewhat unlikely when asked about the chances of another relief bill coming before election day.
Around a third, 32 percent, said they thought such an agreement was likely—10 percent very and 22 percent somewhat. The question was posed to the respondents on October 2.
This lack of hope in a bill being passed comes despite separate polls having indicated that most Americans asked feel another package is needed. Previous polling has also indicated most people are open to another round of stimulus checks being sent out, a point which has garnered bipartisan support among lawmakers also. Another survey conducted in August also found respondents were uncertain of a deal being struck.
The public being doubtful of such measures coming before election day echoes reservations previously raised by members of Congress.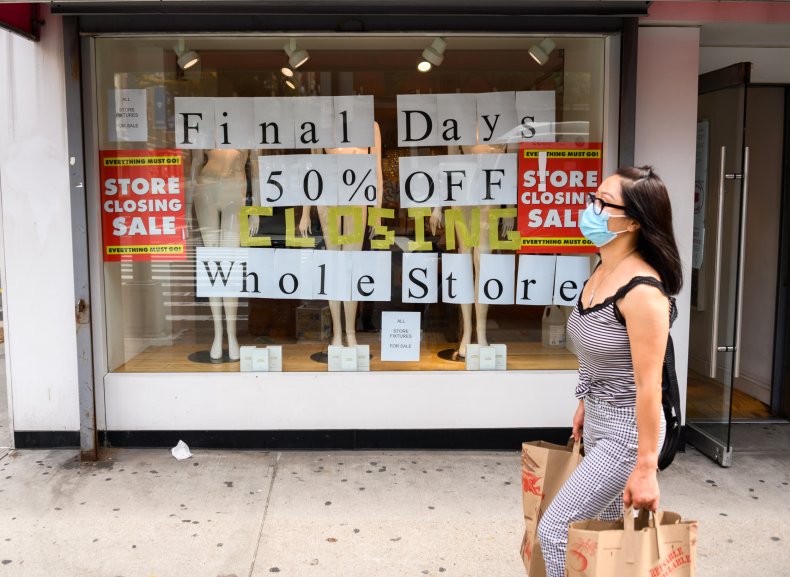 When a so-called skinny proposal, pushed forward by GOP leadership in the Senate, failed in September lawmakers raised questions over whether a bipartisan agreement could be reached before people headed to the polls.
Republican lawmakers suggested it had been the last chance of a package being put through ahead of that date, with talks since having failed to broker an agreement.
The House of Representatives has passed an updated version of the Democrats' HEROES Act, though this is not expected to make it through the Senate—with the last having languished in the upper chamber for months.
It has been more than six months since the CARES Act, which included measures such as stimulus checks and a boost to unemployment benefits, was signed by President Donald Trump.
Talks between Democratic figureheads and representatives of the White House have failed to secure an agreement, despite Trump having expressed his desire for this one to be made.
Newsweek has contacted the White House, Speaker of the House Nancy Pelosi (D-CA) and Senate Majority Leader Mitch McConnell (R-KY) for comment on the polling and the state of stimulus negotiations.
The delay in a new bill comes with more than 7.4 million cases of COVID-19 having been confirmed across the United States throughout the pandemic, according to Johns Hopkins University figures.
The graphic below, from Statista, shows the nations with the most confirmed cases.