As Stimulus Relief Languishes and Cases Spike, Democrats Grapple with Regret: 'We Should've Taken the Deal'
Before the election, lawmakers suggested the lame-duck session would be the perfect time to strike a stimulus deal, as they returned to Capitol Hill fresh off the campaign trail when partisan politics were at an ebb.
But more than two weeks later, as new COVID-19 cases spike across the country and new lockdowns take effect, Congress has left for Thanksgiving vacation with no headway on a relief package and few working days left on the year's calendar.
Amid their negotiations before the election, congressional Democrats and the Trump administration were so near yet so far from a compromise. They were roughly $300 billion apart in late October, with Treasury Secretary Steven Mnuchin at $1.9 trillion and House Speaker Nancy Pelosi (D-Calif.) at $2.2 trillion—a difference of just 15 percent.
Pelosi said there remained significant policy differences, including how to handle testing and tracing, state and local aid, liability protections and unemployment insurance. She refused to budge from her insistence on a $2.2 trillion bill.
Moderate Democrats say leadership should have handled it differently.
"We should've taken the deal. We should've done the deal, 100 percent we should have. I said it at the time," Rep. Josh Gottheimer (D-N.J.), a leader of the bipartisan Problem Solvers Caucus, told Newsweek. "It's outrageous that we didn't. I think it was really foolish... I wish we could get that deal today."
"They should have had a deal," Rep. Stephanie Murphy (D-Fla.), also a member of the caucus, told Newsweek. "However they get there, it should have happened."
Rep. Tom Malinowski (D-N.J.), part of the moderate New Democrat Coalition, said it was unwise to condition aid on certain policy promises from the Trump administration, such as on a testing and tracing strategy that the White House had already failed to adequately implement. Leave that to President-elect Joe Biden, Malinowski suggested, and just "get the dang money."
"I'd have been willing to wait until Biden came in and resolve the policy differences and taken the money," Malinowski told Newsweek.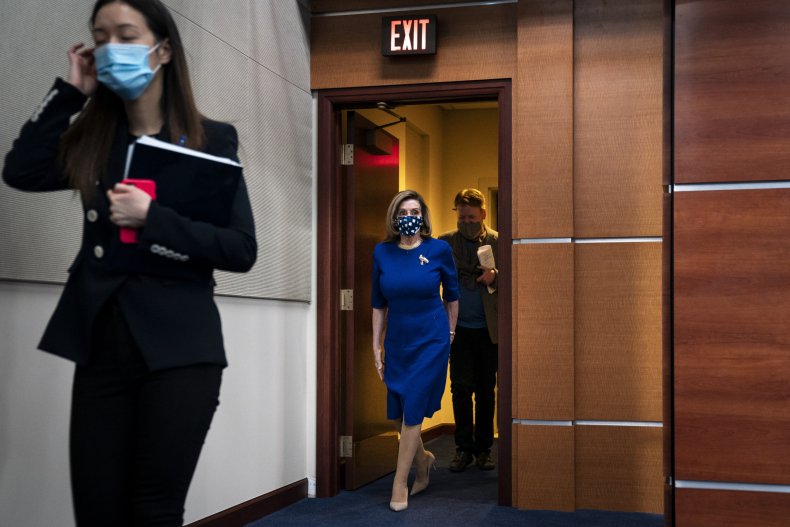 With the election in the rearview mirror, a new incoming commander-in-chief and a President Donald Trump who appears unwilling to govern in his remaining time in office, there are no signs that relief will come before year's end. This despite some 12 million Americans who are expected to lose their jobless benefits the day after Christmas. Winter is approaching, the number of new COVID-19 cases is rising exponentially. And elected officials are once more enacting lockdowns.
Congress is feeling the pressure.
There were far more partisan barbs traded between congressional leaders this week than stimulus proposals. There are no ongoing relief talks. Leaders from both parties met Thursday to discuss a budget that needs to be approved before Dec. 11 to avoid a shutdown, but they couldn't even agree on what they discussed. Republicans said it was about some of the expiring aid provisions within the CARES Act and the annual budget, while Democrats suggested there were also renewed stimulus negotiations.
Pelosi told reporters Friday it is her hope that an omnibus spending bill acts as "a segue" into coronavirus relief. Mnuchin told CNBC on Friday that he planned to meet with Senate Majority Leader Mitch McConnell (R-Ky.) and House Minority Leader Kevin McCarthy (R-Calif.) later that day about a stimulus. McConnell has said he will continue to push a "targeted" bill worth only about $500 billion.
Gottheimer said that both sides need to be "willing to bend," and feels that Democrats have done plenty of it. But he suggested Democratic leadership may need to bend further.
"We can stand on our high horse and get nothing for families who need it," Gottheimer said, "or deliver something and fight for more once the president-elect is sworn in."
Despite the bleak outlet on more aid reaching the pockets of millions of struggling Americans, a bipartisan coalition that Gottheimer helps lead has renewed optimism. After speaking with congressional colleagues and administration officials in recent days, Gottheimer and his co-chair of the Problem Solvers Caucus, Rep. Tom Reed (R-N.Y.), said there is opportunity for a deal.
The group, comprised of 25 Democrats and 25 Republicans, have long been frustrated with their congressional leadership. But increased pressure from rank-and-file members on both sides, along with a surge in COVID-19 cases across the country, has Problem Solvers Caucus members feeling slightly more hopeful.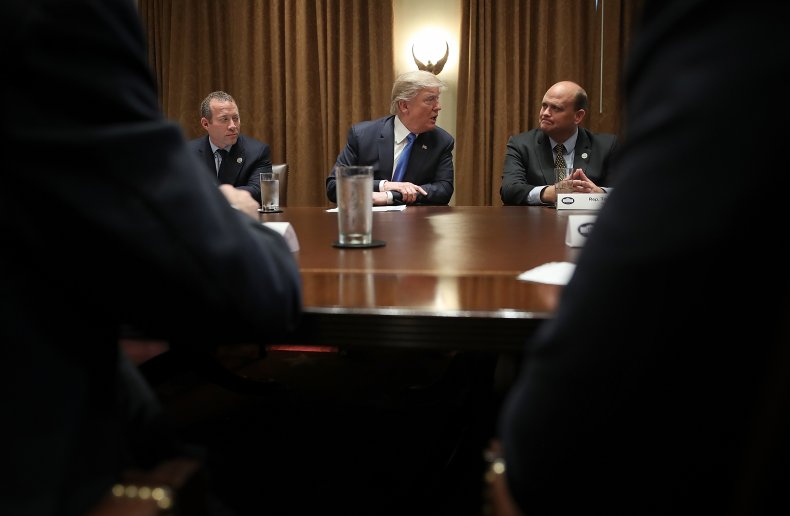 "There is support among people in the House and Senate to do at least the bare minimum, something. The idea of doing nothing is unconscionable to a lot of people," a GOP source who was familiar with the Problem Solvers Caucus' discussions but was not authorized to speak on the record told Newsweek. "There's a level of frustration among a lot of rank-and-file members who are wondering why we aren't putting forward anything, or at least having a conversation."
However, the Republican source headed caution that relief—if any—would come this year.
"Realistically, [the lame-duck session] just doesn't work. There are too many dynamics," they said, referring to funding the government, among other things. "It's certainly an uphill climb."
Pelosi, McConnell, McCarthy and Senate Minority Leader Chuck Schumer (D-N.Y.) all participated in the blame game this week, accusing one another of holding up urgently needed relief. McCarthy said Pelosi was the "one big wall that has stopped this" while Pelosi said the "one big obstacle in the way" was the Senate and Trump.
Members like Gottheimer don't care how negotiators get an agreement or even necessarily care about the policy details. They need leaders to compromise, a term that politicians far too often conflate with surrender.
"Can they take a two-minute breath from the partisanship and just hammer it out?" Gottheimer said. "Leadership may say the right thing, but the question is will they do the right thing and come back to the table? This is not a time to be sanctimonious and insist on an all-or-nothing approach."