Fourth Stimulus Check Update: Millions of Americans Could Receive Payment
A trio of Democratic lawmakers proposed a bill last week that would introduce a new national stimulus payment aimed at offsetting the escalated price of gasoline. Should the bill pass, millions of Americans would be eligible for stimulus checks in any month where the national average gas prices exceed $4 per gallon.
Representatives Mike Thompson of California, John Larson of Connecticut and Lauren Underwood of Illinois introduced the bill on March 17. The Gas Rebate Act of 2022 would send eligible Americans an energy rebate of $100, as well as another $100 for each dependent.
The new stimulus measure is designed to ease the impact on American families, who have already been hit by the steepest rise in inflation in decades. Gas prices have also been escalating rapidly, and Russia's invasion of Ukraine contributed to prices hitting record highs earlier this month.
According to AAA, the current national gas average as of Thursday is $4.236. The national gas average topped $4 on March 6 for the first time in a decade. The company also said that the previous record high was $4.11, which was set in July 2008.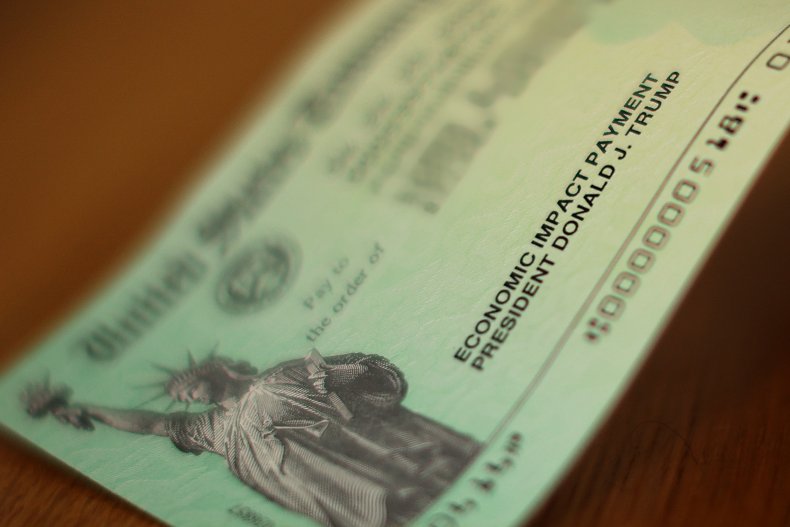 The money from the proposed Gas Rebate Act of 2022 would be distributed in a similar way as the stimulus checks the federal government sent out in 2020 and 2021. Single filers earning less than $75,000 a year would receive the full rebate, while the checks would be phased out for those earning up to $80,000. Joint filers who earn less than $150,000 would qualify, but the check would be phased out at $160,000.
"Americans are feeling the impact at the pump of Vladimir Putin's illegal invasion of Ukraine, and right now we must work together on commonsense policy solutions to ease the financial burden that my constituents are feeling," Thompson said in a statement.
"The Putin Price Hike is putting strain on our economy, and I am proud to be working with Reps. Larson and Underwood to introduce this legislation to provide middle-class Americans with monthly payments to ease the financial burden of this global crisis," Thompson added.
In January, the Internal Revenue Service (IRS) announced that the third round of economic stimulus checks had been issued to all eligible Americans. In 2021, the IRS sent out stimulus payments, officially known as Economic Impact Payments, to more than 175 million Americans. The payments to individuals and families totaled over $400 billion.
The Gas Rebate Act and other recent Democratic proposals seeking to address gasoline prices are expected to meet opposition from Republicans in Congress. Senate Finance Committee ranking member Michael D. Crapo, an Idaho Republican, discussed the various Democratic proposals during a Wednesday press conference. He claimed sending stimulus checks could continue to increase demand.
"If you add more federal spending, even if it's to give some temporary relief in terms of a gas card or something, you are adding to the demand side of that supply and demand economy that we live in," Crapo said, according to Roll Call. "And the end result ultimately will be higher inflationary pressures. We've got to deal with the supply side."
Newsweek contacted Thompson for comment but did not hear back in time for publication.